Liverpool vs Chelsea. Prediction and Preview. Probable Lineups, Team News, Stats and more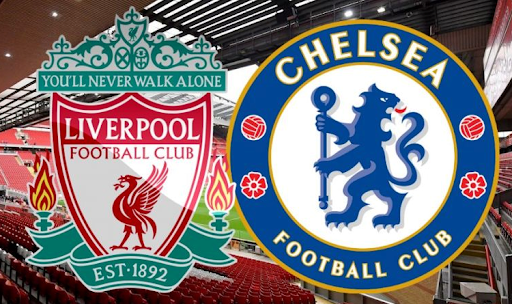 Liverpool FC will host Chelsea FC in the English Premier League 21th-tour match at Anfield Stadium. The fixture will take place on Saturday, January 21, beginning at 18:00 IST.

Not so long ago, Liverpool was considered an instant title contender, while Chelsea also maintained their position at the forefront of English football, eventually winning the UEFA Champions League. However, this is football, nothing is permanent here, and the laws of cyclicality in our world have not passed over this sport.
Both teams have had a poor season, now sitting on the equator of the standings on the same number of points. Catching the championship leader Arsenal FC seems unrealistic, considering the gap of 19 points. But that does not mean that clubs have nothing to fight for in this campaign. The game at Anfield is not about the title, but about improving their position in the standings and for places in the European Cup zone. What can we expect this Saturday evening? Parimatch News will tell you everything you need to know ahead of the upcoming match.
Don`t miss out 👉: East Bengal vs Hyderabad: Preview and Prediction
Liverpool News & Current Form:
Liverpool started 2023 with a complete failure in the English Premier League, losing two games in a row with 3 conceded goals in each. A small consolation was the sluggish victory over Wolverhampton FC (1-0) in the Emirates FA Cup 1/32 match. A miraculous strike from Harvey Elliott secured the team a place in the fourth round. Not the main squad of the Reds struggled to outplay the Wolves in the game. Klopp gave almost all the key players time off to recover from their previous difficult weeks.
The meeting with Chelsea raises concerns for Jurgen Klopp, who has won only six of the last 19 meetings with the Blues. This is his lowest winning percentage (32%) against any English team Liverpool have faced 10 or more times.
For Jurgen Klopp, the upcoming match will mark the 1000th game of his career – an occasion to be celebrated with a victory. 411 matches with Liverpool, 270 with FSV Mainz and 319 with Borussia Dortmund FC.
"I have done the job I love for the clubs I love. I am blessed, 100 percent. That's what I feel. It is a crazy number, honestly, 1,000. The beard is now really gray! It was not the case when I arrived here… I'm not sure if that is because of my age or because of Liverpool! Not all of the 1,000 games were good and not all the phases were good, but most of the time it went in the right direction."

says Jurgen Klopp.
"For me, it is the best job in the world. It's not a relaxing job, it's not a job where you have a lot of holidays or whatever, but I love it. It would be a very calm life [without being a football manager] and I am absolutely fine with the excitement, the pressure, the outstanding moments and the less good moments. It's part of the deal, nobody wins all the time. I knew that early, so I didn't expect it but I still try to do it [win] as often as possible."
Furthermore, this duel is the first of the calendar year for the Reds at home in the EPL. The last match was an embarrassment for the team, with Klopp stating that he cannot recall a game any worse. Over the course of 18 rounds, the Merseysiders have recorded 28 points and are just 9th in the standings. The attack is weak, with only 35 goals scored so far.
Neither Arthur Melo, Luis Diaz, Diogo Jota, Roberto Firmino or Virgil van Dijk will return to Liverpool's line-up yet, but Klopp expects Darwin Nunez to recover from an unspecified problem in time for the match against the Aristocrats. With Nunez's return, Cody Gakpo will return to the midfield and Kostas Tsimikas will give way to Andrew Robertson. Alisson Becker, Joel Matip, Mohamed Salah and Fabinho will also be among those appearing on the field from the opening minutes, with the last one expected to substitute Stefan Bajcetic, despite the 18-year-old's impressive performance in the FA Cup. Due to all the aforementioned injuries, Liverpool's attack looks very disappointing, which could be a serious threat in the upcoming match.
Liverpool are interested in Chelsea midfielder Mason Mount. The London club fears that the Reds' management will try to buy Mount in the summer. As such, Chelsea are stepping up attempts to negotiate a new contract with the 24-year-old player.
Mount has 18 months left on his contract. Chelsea would not want to lose the player and especially give him away to a rival. The club management is optimistic about convincing the midfielder to stay. That said, Mount's salary is only £75,000 a week, one of the lowest at the club. For that reason, the player wants Chelsea to prove that they value him. The Londoners are willing to increase his salary, but within reasonable limits.
Chelsea News & Current Form:
Chelsea have won only 2 of their last 10 EPL games, both on home soil. Last Sunday's 1-0 triumph over Crystal Palace FC was sluggish, but still gave the fans hope for a new, more successful start. Goal of Kai Havertz in the 64th-minute brought victory for the club at Stamford Bridge Stadium. The game against Liverpool will be the 20th with Potter at the helm. Given the ease with which Chelsea's management changed coaches, Graham needs to start showing good performances.
Mykhaylo Mudryk has joined the training sessions with the players and nothing should prevent the Ukrainian from joining the squad for the game against Liverpool. Will the 22-year-old winger be in the reserves or in the starting lineup we will know only on the match day.
"He's a really good player, his speed, technique, goals – a very good combination of qualities. To be able to put him on one flank and Joao Felix on the other – wow, that's really interesting. Chelsea solve their problems differently than we do," Klopp said.
As a reminder, Chelsea paid Shakhtar Donetsk FC €70m for Mudryk. Another 30 million is offered in the form of bonuses.
Chelsea have launched a major rebuild and player buyout this season. The new management have caused fuss on the transfer market with expensive purchases, having already spent €190m in the winter window alone. Mudryk, Badiashile Benoit, Andrey Santos, David Fofana and Joao Felix on loan from Atletico de Madrid FC are all new recruits. It is possible that this massive purchase is an attempt to escape from the staffing shortage, because the Blues currently have ten players in the sickbay.
Another question is what to do with so many players when everyone is recovered – obviously, no sensible coach in the world would agree to change the squad from match to match. But so far Graham Potter has no such problem – he struggles to recruit 11 starting men for every new game. Hence the defeats to Manchester City, relegation from all the National Cups, and 10th place in the EPL. The Blues have recently lost points to several outsiders, including Nottingham Forest FC and Fulham FC.
Not helping the team to get the coveted 3 points are the players who are still sidelined, namely Raheem Sterling, Wesley Fofana, Ben Chillwell, Christian Pulisic, Edouard Mendy, N'Golo Kante, Reece James, Armando Broja and Denis Zakaria. Atletico Madrid loanee Joao Felix will be sitting out his second of three Premier League games following a suspension in his debut game against Fulham.
Having already spent a huge amount of money on player transfers, Chelsea are planning to get more new guys.
Chelsea have made an offer of £31m for Inter Milan FC right-back Denzel Dumfries in the wake of interest from Manchester United FC.
The Blues have reportedly made the first move, offering £31m, but that offer is likely to be rejected by the Italian club, who are keen to start a bidding war for the player. The London club first fought with Arsenal for Mudrik as Shakhtar wanted to raise the price for the player to the sky, now it is possible that the situation will happen again. Inter want at least £48m to allow the Dutchman to leave his current club after his impressive FIFA World Cup campaign, but would prefer to keep the player until the summer.
The 42-year-old has featured in 23 games this season and scored five goals.
Liverpool coach Jurgen Klopp is surprised by Chelsea's options, who, after an EPL record in the summer, continue to spend money on newcomers in the winter. The Blues spent £190m in the three weeks of January.
"It's unbelievable. I can't explain it, but if the figure really is that, it's astonishing. And I don't see that kind of investment getting any smaller in the future."
"But I don't think Chelsea can do that all the time. I believe in coaching, in building the team, and developing my ideas. Of course we need to buy players too, but Liverpool are in a good situation."
Liverpool form guide: W-W-L-D-L-W
Chelsea form guide: W-D-L-L-L-W
Liverpool vs Chelsea Head-To-Head Record:
| | | |
| --- | --- | --- |
| Liverpool | Draw | Chelsea |
| 84 | 43 | 65 |
March 3, 2020: Chelsea 2-0 Liverpool (FA Cup);
July 22, 2020: Liverpool 5-3 Chelsea (Premier League);
September 20, 2020: Chelsea 0-2 Liverpool (Premier League);
March 4, 2021: Liverpool 0-1 Chelsea (Premier League);
August 28, 2021: Liverpool 1-1 Chelsea (Premier League);
January 2, 2022: Chelsea 2-2 Liverpool (Premier League);
February 27, 2022: Chelsea 0-0 Liverpool (League Cup);
May 14, 2022: Chelsea 0-0 Liverpool (5:6 on penalties) (FA Cup).
Liverpool vs Chelsea Predicted XI:
Liverpool possible starting lineup (4-3-3): Alisson; Alexander-Arnold, Matip, Konate, Robertson; Elliott, Fabinho, Thiago; Salah, Nunez, Gakpo.
Chelsea possible starting lineup (3-4-3): Kepa; Chalobah, Badiashile, Silva, Hall; Kovacic, Jorginho, Gallagher; Ziyech, Aubameyang, Mount.
Statistical preview of the match Liverpool vs Chelsea:
Liverpool are unbeaten in 6 of their last 8 matches against this opponent.
Liverpool are unbeaten in their last 3 games at home.
Chelsea are winless in their last 5 away games in the Premier League.
Chelsea are scoring an average of 0.60 goals per game in their last 5 games.
Liverpool have scored in 8 of their last 10 games.
Liverpool conceded in their last 6 games.
Liverpool are scoring an average of 1.20 goals per game in their last 5 games.
Liverpool conceded an average of 1.80 goals per game in their last 5 games.
Chelsea are conceding an average of 1.60 goals per game in their last 5 games.
Liverpool's First XI average age is 28.7 yrs.
Chelsea's First XI average age is 28.3 yrs.
What has been said before the match:
Coach Graham Potter plans to get three points in the upcoming match:
"The win was important for us but it's only a win. Now we have to go to Liverpool. I am confident but I respect Liverpool and Anfield. It's a tough place to play there at any time, a fantastic football club. Jurgen is a top manager and he has a top team, but we've been through tough times. Players are coming back, new players are arriving. There is excitement on the training ground."
"We will have two weeks off after the match – an important period for us given that we have new faces and players recovering from injuries. It's an important period. We will use the time as best we can."
Cody Gakpo is happy about his new club:
"We have a really good group, with a lot of quality and we are really together. Everybody is determined to win and to perform for the club and for the fans."
"When you win a game at Wolves, then that is good for everybody, for the mood, and that's something we can build on. We gained confidence. We have to keep working hard, improving every day and the wins will come."
Liverpool vs Chelsea Prediction:
Picking a winner in a match between such unstable clubs is an unrewarding endeavor. These teams are very unpredictable right now – they have the resources to beat each other, but they have not used them recently even against weaker opponents. Liverpool and Chelsea have been losing points endlessly since the autumn, but seem to have broken the woeful streak before the face-off. Although they won very humbly and showed some bleak football.
Still, these wins are a bit different. Liverpool crushed Wolverhampton in the second half, allowing the leaders to rest before an important game. Chelsea, on the other hand, showed wonders of non-realisation – with 15 shots and five on target – scored one goal against a drowning Crystal Palace of Patrick Viera.
Both teams have clear problems in attack. The Reds, for example, have totalled just six goals in their previous five meetings in all competitions, while the Pensioners account for three goals in the same period. Moreover, the opponents will not be able to rely on their strikers in the next meeting – Sterling, Diaz, Firmino and Felix will not appear on the pitch. Darwin is in doubt, with Mudryk and Gakpo just getting used to English football.
The choice of players in the attacking line is very limited for both coaches, but in defense they can put almost all the strongest, except van Dijk.
We also must not forget that even in the best combinations in the first half of last season the teams showed minimal effectiveness – twice they played 0-0 in cup matches. Only one of the last five head-to-head games between the opponents ended with a total of goals scored exceeding 2.5. This time, too, the spectators are likely to forget about goals.
Don`t miss out 👉: Bengaluru registers a 3-0 victory against Jamshedpur
Parimatch News staff prediction:
We say: Liverpool will not lose and the match total to be less than 3.5 – Yes.