Juventus vs Paris Saint-Germain. Prediction and Preview. Probable Lineups, Team News, Stats and more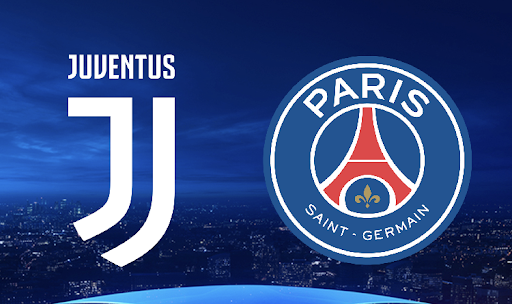 Juventus will host Paris Saint-Germain in the UEFA Champions League 6th group-stage match at the Allianz Stadium. The fixture will take place on November 3, beginning at 01:30 IST.
The European club competitions are returning after a short hiatus. On the night of 2 to 3 November, eight matches will be played in the final round of the Champions League group stage. One of them will see Juventus and PSG in Turin.
Each team has their own tournament objectives in mind heading into this high -profile fixture. PSG have long since secured a play-off spot in the Champions League, while Juventus lost any chance of progressing out of the group in the fifth-tour match. However, both teams need points in their final game: the French want to avoid losing the lead to Benfica and reach the playoffs from the first place, while the Italians need to ensure they don't miss their UEFA Europa League 1/32 finals slot to Maccabi Haifa. In essence, if the Turin side lose to the Parisians in the last round, and the Israelis secure at least a point at home (or a draw for Juve against Maccabi's victoria) – we will see the worst Juventus in the last decade.
Will Max Allegri's side be able to avenge their first-round defeat to prolong their Eurocup journey? Parimatchnews will tell you everything you need to know ahead of the upcoming match.
Juventus News & Current Form:
Since the start of the new season, the Old Lady have been haunted by troubles. Massimiliano Allegri is still unable to establish the functioning mechanisms of the game, although that is only half the problem.
It is the absence of many key players throughout the season that has a profound impact on performance. Paul Pogba, for example, was seen as an essential link, someone who should be in charge of the ball and team movement, with the main task of creating opportunities for Dušan Vlahović. However, the player, who returned to Turin from Manchester United for free, has not even played a single game. Moreover, the Frenchman has recently suffered another injury and is out for a long period of time. According to media reports, the 29-year-old midfielder will not play at the 2022 World Cup in Qatar.
Due to a plague of injuries, the Bianconeri have only won once in their five Champions League group stage games – against Maccabi Haifa (3-1). In all other encounters, they suffered defeats: PSG (1-2), then to Benfica (1-2; 3-4) and Maccabi (0-2).
Last weekend, the Black and Whites clinched their first win of the season outside of Turin. Yet it was a lackluster encounter against 17th-placed Lecce in Serie A. The only goal came from Nicolò Fagioli, the Italian U21 national team talent who came from Cremona for €6.50m.
The 21-year-old had long been denied the chance to play for once the best team in Italy and watched matches from the bench. However, the stars aligned and the Zebras academy product scored his first goal in senior football, becoming the player of the match.
Massimiliano Allegri has fielded Faggioli out of desperation. Juventus' sickbay is bursting at the seams. The injured and suspended players could make up a decent squad that is capable of winning the Europa League. Apart from the Frenchman, Allegri cannot count on defenders Mattia De Sciglio and Bremer, midfielder Leandro Paredes, wingers Federico Chiesa, Marley Ake and Angel Di Maria while strikers Dušan Vlahović and Samuel Iling will also be absent. In addition, defender Danilo will not play due to the excessive number of yellow cards.
Ultimately, hitting the UEL depends more on Maccabi, who host Benfica and want to snatch a valuable point to deny the Old Lady any chances. The Portuguese are no whipping boys, but that doesn't make things any easier for the Black and Whites – the pressure is immense.
In addition to Europcup's poor run, things are no better in the Italian league if we look at the bigger picture. Allegri's side currently sit seventh, 10 points adrift of leading Napoli. The Bianconeri have won just six games in 12 rounds and most of those victories have come against teams representing the bottom of the table.
Club vice president Pavel Nedved, though, has indicated that Massimiliano Allegri has the complete trust of the management and the players. However, the situation at the Old Lady camp is close to catastrophic. A win in the upcoming game could become one of the key victories of the current campaign. The Zebras are extremely resilient playing at home, even with plenty of absences, with the fans going to be as loud as possible to encourage their boys and help them win the match.
Don't miss out 👉: Olympique de Marseille vs Tottenham Hotspur. Prediction and Preview. Probable Lineups, Team News, Stats and more
Paris Saint-Germain News & Current Form:
The only thing mixing the cards for the Red and Blue at the moment seems to be the emergence of occasional speculations. As we recall, at the start of the season it was reported that Mbappe was allegedly unhappy with PSG's transfer policy and conflicted with Neymar. Now it comes down to Messi's future. The seven times Ballon d'Or winner is heavily tipped to join Barcelona and Inter Miami after this campaign.
However, Christophe Galtier has already proved in practice (when the Mbappe situation was in limbo) that rumors do not affect his team's results. The mentor has installed a terrific style of team football for PSG, which has consistently produced victories. The Parisians have scored 54 goals this season and have not lost once. The football star Lionel Messi has been directly involved in 25 goals (12 goals and 13 assists). Under Christophe Galtier, the Argentine has markedly improved and, despite his age and the plaudits of haters, he remains instrumental to the club's triumphs. The Argentine's magic has finally begun to work once he has adjusted to France and developed a fantastic chemistry with his teammates.
Right now, however, PSG are bored in the French league. Although the gap from the nearest pursuer is only five points, the Parisians understand that the title is not going anywhere. After a brief slump in form, the Parisians are back on track – after a 1-0 victory over Olympique de Marseille in the Le Clasico, there have been three matches in which they have scored 14 goals, 11 of which were delivered by a magnificent attacking trio.
However, the last round shows a waffling attitude towards Ligue 1, as the Parisians managed to concede as many as 3 goals from outsider Troyes. Still, the Blue and Reds came away with a 4-3 win, giving the fans an emotionally thrilling experience. The stars believe they can play the Brazilian system and walk away victorious: they don't care how much they concede, because the Neymar-Mbappé-Messi trio can dazzle absolutely any opponent.
In the Champions League group stage, the situation is analogous, since PSG have only one more or less credible opponent – Benfica. The Portuguese have pleasantly surprised and have twice taken points away from the Parisians, but are still inferior due to goal difference. Talking about other contenders: Maccabi didn't look like a threat but to the immense difference in class, while Juventus were just not ready for the start of the season.
It seems that in the upcoming meeting, the hosts' only chance of not being thrashed is the absence of Neymar, who has made 2+3 in previous Champions League games and 10+8 in France. The Brazilian will miss the meeting due to a yellow card tally, but that, as usual, only motivates the aspiring Mbappe to improve his stats in contention for the team's main star. Galtier is likely to deploy the standard 4-3-1-2 formation for such cases. This will protect PSG from conceding goals (the Parisians have not yet allowed a goal under this formation) and give Lionel Messi and Kylian Mbappe the opportunity to take liberties in attack and not return to defense.
PSG will be motivated to not be passive because they need to improve their goal difference well. After all, Benfica play Maccabi in the parallel match, and it will be the goal difference if the favorites win that will decide who makes the play-offs from the more advantageous first place in the group. So far, the Parisians have a four-goal advantage.
In addition to Neymar, defender Timothée Pembele and midfielder Danilo Pereira will be unavailable for PSG due to injuries.
Juventus form guide: L-L-W-W-L-W
Paris Saint-Germain form guide: D-D-W-W-W-W
Juventus vs Paris Saint-Germain Head-To-Head Record:
| | | |
| --- | --- | --- |
| Juventus | Draw | Paris Saint-Germain |
| 6 | 2 | 1 |
PSG's only win came on 6 September 2022 at the Parc des France in a first leg match. The hosts won the game 2-1.
Juventus vs Paris Saint-Germain Predicted XI:
Juventus possible starting lineup: Szczesny; Bonucci, Gatti, Sandro; Cuadrado, Rabiot, Locatelli, Miretti, Kostic; Kean, Milik.
Paris Saint-Germain possible starting lineup: Donnarumma; Hakimi, Marquinhos, Ramos, Mendes; Soler, Verratti, Ruiz; Sarabia, Mbappe, Messi.
Statistical preview of the match Juventus vs Paris Saint-Germain:
PSG have not yet lost a game this season (14 wins and four draws).
PSG are unbeaten in 28 consecutive matches.
PSG's last three games have seen a match total of 19 goals, an average of 6.33 per 90 minutes.
PSG have scored in 27 of their last 28 matches.
PSG have conceded in 10 of their last 11 UEFA Champions League games.
PSG have scored less than 2.5 goals in six of their last seven away matches in the UEFA Champions League.
Juventus have failed to reach the Champions League play-offs for the first time in nine years.
Juventus have scored in each of their 12 home games this season.
Juventus have conceded in seven consecutive UEFA Champions League games.
Juventus have not lost in 11 of their last 12 matches at home.
What has been said before the match:
Massimiliano Allegri, the Juventus gaffer:
"Against PSG, we will have to play intelligent, technically valid football against one of the strongest teams in Europe. We'll need confidence as we had in Lecce, in view of what we'll do tomorrow night. In Paris we gave away two goals, in two avoidable situations.… I am angry that we won't be competing with the best in Europe from March onwards. It has to give us motivation, it has to create a reaction. Now our aim is to make it to the Europa League… Juventus was born to win, so we must arrive in the Europa League and then make up ground in the league."
"Everything is an opportunity. We'll see the result, whether we'll be good enough to go but I don't even want to think about it. We have to think about tomorrow's match and do our best."
Christophe Galtier, the Paris Saint-Germain gaffer:
"There is a lot of expectation in France and in Europe around Paris Saint-Germain. This expectation is legitimate given that we have a squad that is experienced and composed of world-class players. However, the Champions League is a difficult trophy to win, with at-times insane matches. I know that our club and the management are trying to do everything possible to one day win this trophy."
"Of course, it's much nicer to get to the last game of the group stage being already qualified. Qualification was obviously compulsory, and finishing in top spot in the group is an objective for us. We are Paris Saint-Germain and we have this sporting ambition. We've talked about it with the players, we're all focused on that. We know that Juventus can't qualify for the knockout rounds, but they will do everything to qualify for the Europa League. They represent a big club who will obviously want to play a good game."
"I wouldn't know how to explain the difference between the Juventus team I played against when I was with Real Madrid and the one I'm playing against this year. These comparisons are not necessarily welcome – Juventus are a very competitive team and an historic club. Their history speaks for itself, but that's football… Every round is more difficult, you have to constantly fight to stay on top, and it's more difficult when the results don't follow. But they are still a very competitive team."

adds Sergio Ramos.
Juventus vs Paris Saint-Germain Prediction:
PSG may need a win in the last round to avoid losing first place to Benfica – as the Portuguese are likely to beat Maccabi at home. On paper, the Parisians can certainly beat a dazed and injury-plagued Old Signora, as in contrast to their rivals, they have not lost a single game this season and have all important players available for the match. What's more, they average 2.89 goals per game on the road – such numbers strike fear into the hearts of even super defensive teams. Juventus, on the other hand, concede more than two goals per game (2.2) in the UCL group stage, which makes their chances of winning and progressing to the Europa League even more dubious.
Don`t miss out 👉: Goa vs Jamshedpur: Preview and Prediction
Parimatch News staff prediction:
We say: PSG to win and the match total over 2.5 – Yes.