Inter vs AC Milan. Prediction and Preview. Probable Lineups, Team News, Stats, and more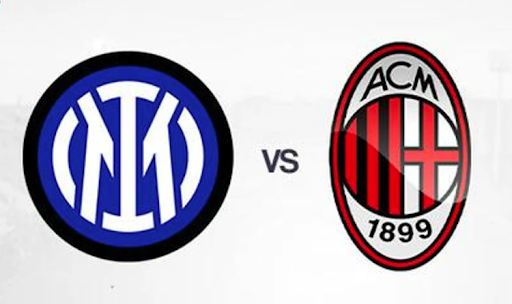 We are expecting an exciting match between the Italian grands, who have not yet had a single loss in this Serie A season. Who is the stronger contender for the Scudetto winner title?
FC Inter Milan will host AC Milan in the Serie A 4th round match at the San Siro Stadium. The fixture will take place on Saturday, September 16, beginning at 21:30 IST.
Parimatch News will tell you everything you need to know ahead of the upcoming match.
Inter News & Current Form:
Italian football is going full steam ahead, with two super matches in the fourth round of fixtures. First, Juventus FC and SS Lazio will play, but the main course will be the hottest derby in the country – Inter vs Milan.
This fixture always causes a lot of worries, emotions, even hysterics. Irreconcilable rivals-neighbors fight to the last despite the tournament position. But right now, Inter and Milan want to look at the rankings. These teams are leading the table with the maximum result after three rounds and are showing the juiciest football in Italy.
It is already safe to say that Inter and Milan will be the main contenders for the championship. SSC Napoli is feverish under Rudi Garcia, Juventus is also shaking with Massimiliano Allegri, and the other rivals simply do not have such a squad, such chemistry, such coaches.
The Nerazzurri were one of the best clubs in Italy last season. Inzaghi's boys finished third in Serie A, won the domestic cup and reached the UEFA Champions League final, where they fought honorably against Manchester City (0:1).
In the off-season the team left quite a lot of players, among them stars – Andre Onana, Marcelo Brozovic, Milan Skriniar, Edin Dzeko, Danilo D'Ambrosio, Romelu Lukaku and other players.
Benjamin Pavard, Davy Klaassen, Juan Cuadrado, Alexis Sanchez, Marko Arnautovic and Yann Sommer strengthened the squad. Moreover, all but Pavar and Sommer moved for free as free agents.
The Black and Blues have had a very successful start to the new season. In the first three rounds they defeated AC Monza, Cagliari Calcio and ACF Fiorentina with a total score of 8:0. And the Fiolas got four unanswered goals.
In this meeting the team of Simone Inzaghi showed dominant football and quite deservedly achieved such a big result. The score was opened in the match on 23 minutes, a pass from Federico Dimarco allowed Marcus Thuram to send the ball into the opponents' goal. 
Inter went into the break with a minimal advantage, but in the second half of the match the Milan club began to dominate on the pitch. In the 53rd minute Lautaro Martinez consolidated his team's advantage, assisted by Thuram.
And in the 58th minute Nerazzurri earned a penalty, which was confidently realized by Hakan Çalhanoglu and removed all questions about the winner. And in the 73rd minute Lautaro Martinez scored a double, and Juan Cuadrado, who came on the pitch only in the 70th minute, successfully played as an assistant.
The best player of the team at the start of Serie A was Lautaro Martinez. The Argentine has already scored five times in three games. Marcus Thuram also shone – the Frenchman has one goal and two assists.
Sanchez and Cuadrado were injured before the game against Milan, but both veterans have recovered and are ready to play in the derby.
Don`t miss out 👉: Indian superstar KL Rahul says he is mentally ready for all challenges
AC Milan News & Current Form:
Last season, the Rossoneri fought for silverware for a long time, but eventually finished fourth and made it through to the Champions League. Stefano Pioli's team reached the semi-finals of the European Cup, where they were knocked out by Inter with a 3:0 aggregate score. In the Coppa Italia, Milan crashed out back in January, losing to Torino FC (0:1) in the 1/8 finals.
Sandro Tonali, Ante Rebic, Divock Origi, Tiemoue Bakayoko and club legend Zlatan Ibrahimovic left the Black and Reds in the summer. In their place, Milan took Christian Pulisic, Samuel Chukwueze, Ruben Loftus-Cheek, Luka Jovic, Yunus Musah and a number of other players.
The team started the campaign with three wins over Bologna FC, Torino and AS Roma with a combined score of 8:2. The meeting with Roma turned out to be quite tough. Milan got the start of the match, already in the eighth minute they earned a penalty, which was successfully realized by Olivier Giroud.
Then the Rossoneri controlled the match quite competently and eventually went into the break with the minimum score. And after the break the team of Stefano Pioli consolidated their advantage, on 48 minutes with a pass from Davide Calabria, Rafael Leao sent the ball into the opponents' goal. 
However, Milan could not play without problems in Rome, on 61 minutes the Devils were left in the minority after the suspension of center-back Fikayo Tomori. Roma had a real chance to save the match, but due to problems in attack and the reliable play of Mike Maignan, the Wolves could only score a goal in 90+2 minutes, which was too late.
Milan's main progress has to do with their attacking play. Christian Pulisic, who failed to establish himself in Chelsea FC, is now tearing up Serie A. But the main hero of Milan so far can be called Olivier Giroud. The 36-year-old striker has already scored four goals. However, there is a fear that he will miss the derby because of an ankle injury, received in the game for the French national team.
In the derby with Inter his team may not help defender Pierre Kalulu, who has not yet fully recovered from a muscle injury. Also because of the suspension in the Rome match the upcoming meeting will miss the center-back Fikayo Tomori.
Midfielder Christian Pulisic said that he believes in the victory of the Rossoneri in the Italian championship this season:
"We are confident. We have strong players, quality players have arrived. The club has a great mix of talent. We can win, we just need to keep working and show this kind of game. We've made a great start. I know we will do our best. I want to win, because at the end of the day that's the most important thing."
Striker Rafael Leao spoke about taking the number 10 at the club, the number under which famous players have played for the Rossoneri:
"I don't consider myself a selfish player, because I always try to make the right decision, whether it's a shot on goal or a pass. I always check if one of my team-mates is in a comfortable position. Ten is a number that belonged to the great Milan players. I thought it was the right moment to take it and show everyone what I can do in this shirt."
Inter form guide: W-W-W
AC Milan form guide: W-W-W
Inter vs AC Milan Head-To-Head Record:
February 6, 2023: Inter Milan 1 – 0 AC Milan (Serie A);
May 10, 2023: AC Milan 0 – 2 Inter Milan (Champions league);
May 16, 2023: Inter Milan 1 – 0 AC Milan (Champions league).
Inter vs AC Milan Predicted XI:
Inter's possible starting lineup (3-5-2): Sommer; Darmian, De Vrij, Bastoni; Dumfries, Barella, Calhanoglu, Mkhitaryan, Dimarco; Thuram, Martinez.
AC Milan's possible starting lineup (4-3-3): Maignan; Calabria, Thiaw, Kjaer, Hernandez; Loftus-Cheek, Krunic, Reijnders; Pulisic, Giroud, Leao.
Statistical preview of the match Inter vs AC Milan:
Inter's First XI average age is 29.2 years, while Mian's First XI average age is 27.9 years.
The total value of Inter's squad is 523 mln euros, AC Milan's is 529 mln euros.
Simone Sozza has been appointed head referee for this match. Last season, the Italian led the refereeing crew in 19 matches. His average YC total was 5.05 per match, fouls – 27.84. Sozza also showed 4 red cards and whistled 6 penalties.
Milan are winless away in 13 of the last 15 meetings between these teams.
Inter have beaten AC Milan in 11 of their last 16 matches.
Only one of the 12 previous meetings between the two sides has seen more than three goals scored.
Inter are averaging 5.33 corners per game, while Milan's players go to the corner flag an average of 4.67 times per 90 minutes.
Milan are playing quite rough at the start of the league, receiving an average of 2.33 yellow cards per game. Inter, on the other hand, receive an average of only 1 caution per match.
Inter did not concede in 6 of the last 7 head-to-head meetings between these teams.
Milan scored less than 1.5 goals in 6 of the last 7 head-to-head meetings between these teams.
Milan served more than 3.5 away corners in 6 of the last 7 head-to-head meetings between these teams in Serie A.
Inter have taken more than 4.5 corners at home in 5 consecutive head-to-head matches between these teams.
Inter have scored at home in 8 consecutive Serie A matches.
Milan have more than 4.5 away corners in 6 consecutive Serie A matches.
Inter have scored more than 1.5 goals at home in 5 consecutive Serie A matches.
Inter have won 5 consecutive Serie A matches at home.
Milan have won 6 matches in a row.
What has been said before the match:
Stefano Pioli, coaching AC Milan, ahead of Milan derby:
"Definitely. We and they both started well. We want to continue like this. I was curious before the season opener. Now I am convinced of how the team has prepared and how it will face the match. We have prepared for it in detail."
"I don't care about the last few derbies, I'm only interested in tomorrow. Otherwise we could talk about the Scudetto won and not won by Inter. The only thing that matters is putting the solutions in place to play our game."
"The next match is always an opportunity to demonstrate our quality. My players must think so. If we are stronger, the pitch will tell. Tomorrow the train will pass through one station, but then there will be many others.
"We are only at the start, I like how we are working, tomorrow we will leave the field even stronger because from each match there will be good and less good things to work on. I want to see Milan, I want to see what we have prepared. We will have the right approach to do well. We are not afraid of anything."
"Now I will have to manage the players' performances very well, given the many games in 21 days. Now we only think about the derby, then from Sunday about Newcastle."
"I saw great attention and serenity, especially among the new players. I don't know if it's because they don't know what awaits us tomorrow, but I see a serene and smiling team and I think it's the right way to approach these matches.
"Then once they get to San Siro they'll understand what the derby is. However, we are talking about players who have already experienced matches like this in their careers."
"We want to manage the game more and understand the moments of the game. We want to become a more dominant team within the game. We have to keep the ball more than our opponents this year."
Inter vs AC Milan Prediction:
Both Rossonerri and Nerazzurri have shown significant improvement compared to their previous season, and this progress has been evident in the early stages of the 2023/24 campaign, with both teams securing three wins in the first three rounds. Notably, both sides exhibit impressive attacking prowess, averaging 2.6 goals per match, while also displaying surprising defensive solidity, conceding 0 and 0.66 goals per 90 minutes on average, respectively.
In terms of transfers, both clubs have made shrewd acquisitions, albeit without the marquee signings that often dominate headlines. However, their strategies for the season differ. Milan has made significant efforts to rejuvenate and bolster their attacking options, with standout names such as Okafor, Pulisic, Chukwueze, Musah, and Jovic joining their ranks. In addition, the midfield has seen reinforcements in the form of Loftus-Cheek and Reijnders, players who are expected to make a lasting impact, although their influence might be more apparent in the long run than immediately. It's worth noting the departure of Tonali, which has left Milan's midfield primarily in the hands of Krunic, altering their playing style.
In contrast, Inter has opted for proven and experienced campaigners like Arnautovic, Sanchez, Cuadrado, and top French talents Thuram and Pavard. Inter's transfer strategy appears geared toward immediate results. Moreover, under the guidance of Simone Inzaghi, the new additions have been smoothly integrated into the squad while fine-tuning many other aspects over the course of a productive pre-season. This focus on "here and now" makes Inter look notably more balanced and robust than Milan at this stage, especially considering Milan's significant defensive losses.
It's also essential to consider the tactical aspect. Milan's style of play, characterized by possession and combination attacks, suits Inter's preference to play on the counter, with quicker vertical transitions. Milan may enjoy more possession, granting Inter opportunities to capitalize on their strengths. However, Milan's emphasis on individual player actions, exemplified by talents like Leão and Hernandez, who can conjure goals seemingly out of thin air, should not be underestimated. Adding Pulisic, who has made a promising start at Milan, further bolsters their attacking prowess.
Taking all these factors into account, Inter seems poised for success in the upcoming match, with the potential for a high-scoring affair. The tactical nuances and the strength of Inter's squad could be decisive in their favor.
Parimatch News staff prediction:
We say: Inter will not lose and the match total will be over 2.5 – Yes.
Don`t miss out 👉: Chloe Tryon has returned to Proteas Squad for the upcoming white-ball series against New Zealand