AS Roma vs Inter Milan. Prediction and Preview. Probable Lineups, Team News, Stats and more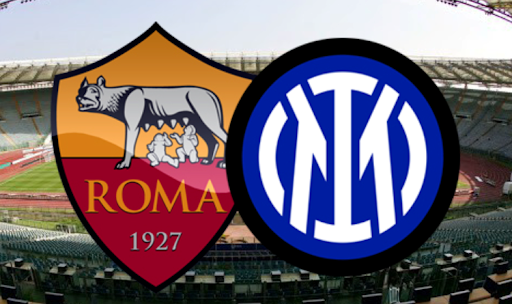 The two Italian football giants face off in a battle for a place in the Champions League. Will José Mourinho and Co. be up to the challenge against Inter?
AS Roma will host FC Inter Milan in the Serie A 34th-tour match at Olimpico Stadium. The fixture will take place on Saturday, May 6, beginning at 21:30 IST.

What can we expect this Saturday night? Parimatch News will tell you everything you need to know ahead of the upcoming match.
Roma News & Current Form:
The 34th round of the Italian championship twists and turns between the clubs of Rome and Milan. First, AC Milan will take on SS Lazio and then Inter will visit Roma. Of the four teams, Lazio can feel more or less at ease, while Roma, Inter and Milan are all in an unbelievable tizzy as they fight for the UEFA Champions League, and don't forget about Juventus FC, who are still in the game too.
And one place has already been snatched by SSC Napoli, the Italian league champions. It turns out that two clubs will be left without a place. We are still waiting to see who won't make it into next year's European competition.
And so, in order not to lose all the chances to play in next year's Champions League, they need to take points against their direct rivals. That's exactly what the Wolves have been doing poorly in recent rounds. The Romans have not won in three games. In terms of personnel, though, the team is in complete order: all the leaders are in place.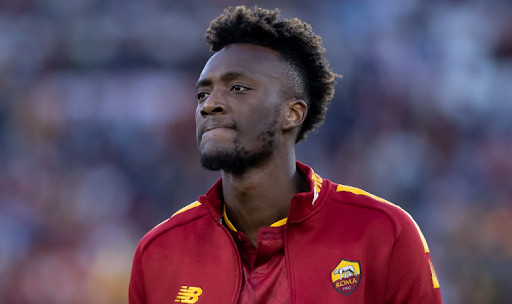 The Romans managed to sit in second place, but then lost to Atalanta BC (1 – 3) and played out a 1 – 1 draw with AC Milan, dropping to just outside the top four. In their last encounter, the team did not look their best. Jose Mourinho's side failed to beat AC Monza 1 – 1. This winless streak has left the team in seventh place, while they are only two points behind the UCL zone.
Both goals against Monza were scored in the first half. Stefan El Shaarawy scored in the 24th minute. Roma conceded in the 39th minute thanks to Luca Caldirola. In added time, the Wolves were reduced to ten men. Zeki Celik was sent off for two yellow cards after 90 minutes.
At the end of April, Roma had already played a real thriller against AC Milan. Nobody wanted to take any chances for the whole 90 minutes, there were not even any shots on target, when suddenly, during the added time, the teams broke through – they traded goals and drew 1 – 1.
A similar scenario can be expected in Roma's game against Inter. Mourinho's side generally do not like to take risks and open up, and here comes their direct competitor for a place in the Champions League.
The Wolves have scored fewer goals than all six of the higher-ranked clubs in the table – a total of 45. At the same time, Roma conceded only 31 goals and their defensive play is second only to the top three.
The game against Inter will be missed by the suspended Zeki Celik. Nemanja Matic returns from suspension and 23-year-old defender Maraš Kumbulla remains on the sidelines.
The participation of team leaders El Shaarawy and Andrea Belotti is highly questionable. In addition, Mourinho complained about the lack of depth in the squad and the physical exhaustion of players in the last matchday.
But Roma play at home. The aura of the home Olimpico has more than once helped them to turn unfavorable games around. And José Mourinho has a joker of his own. Paulo Dybala has recovered from injury and is raring to go. The FIFA World Cup champion was kept on loan last matchday but will surely be available against Inter.
Inter Milan News & Current Form:
Inter Milan are currently fourth in the table and are battling for 2nd place, four points adrift of them. The players have shown their mettle by the start of May. The Milan side have won their last three matches (one in the Coppa Italia and two in the league) by an impressive aggregate score of 10 – 0.
Inter are on a similarly tight schedule but excel their opponents in terms of being able to rotate without losing quality. This is likely to play a crucial role at the end of the season. For example, Simone Inzaghi can afford to keep Romelu Lukaku on the bench, which means that the reserves for even more attacking reinforcement are there.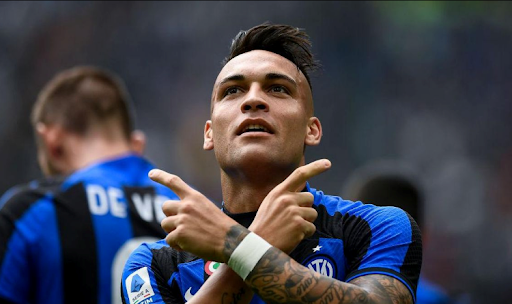 In the last round, the team showed their strength. On the road, Inter literally crushed Hellas Verona FC (0 – 6). Adolfo Gaich started the rout when he sent the ball into his own net. The auto goal came on 31 minutes. On 36 and 38 minutes, Hakan Calhanoglu and Edin Dzeko sealed their lead.
In the second half, Dzeko sealed his brace with a double. Lautaro Martinez sealed the brace. The latter had an assist. Simone Inzaghi's side can move up to fourth place thanks to this win.
This win was Inter's fourth in a row. Before that, they beat Lazio (3 – 1), Juventus (1 – 0) and Empoli FC (3 – 0). The team's success in such a difficult period was clearly helped by Lukaku, Nicolo Barella and Martinez all of a sudden.
Inter have 60 goals in the current Serie A season. The only other team to score more goals in the league is Napoli, with 68. In terms of expected goals scored (xG = 1.87) and conceded (xGA = 0.89), the club are in the top three in Serie A, which indicates an excellent balance.
Robin Gosens, the team's defender, is on the injured list. He has scored three league goals and one Champions League goal.
Roma form guide: L-W-W-L-D-D
Inter Milan form guide: L-D-W-W-W-W
Roma vs Inter Head-To-Head Record:
| | | |
| --- | --- | --- |
| Roma | Draw | Inter Milan |
| 10 | 11 | 10 |
July 19, 2020: AS Roma 2 – 2 Inter Milan (Serie A);
January 10, 2021: AS Roma 2 – 2 Inter Milan (Serie A);
May 12, 2021: Inter Milan 3 – 1 AS Roma (Serie A);
December 4, 2021: AS Roma 0 – 3 Inter Milan (Serie A);
February 8, 2022: Inter Milan 2 – 0 AS Roma (Italian Cup);
April 23, 2022: Inter Milan 3 – 1 AS Roma (Serie A);
October 1, 2022: Inter Milan 1 – 2 AS Roma (Serie A).
Roma vs Inter Predicted XI:
Roma possible starting lineup (3-4-2-1): Patricio; Mancini, Cristante, Ibanez; Zalewski, Matic, Bove, Spinazzola; Pellegrini, Solbakken; Abraham.
Inter Milan possible starting lineup (3-5-2): Onana; Darmian, De Vrij, Bastoni; Dumfries, Barella, Brozovic, Calhanoglu, Dimarco; Martinez, Lukaku.
Statistical preview of the match Roma vs Inter Milan:
Roma's First XI average age is 27.2 yrs.
Inter's First XI average age is 28.9 yrs.
Inter are unbeaten in 11 of their last 13 games against this side.
AS Roma are unbeaten in 9 of their last 11 games at home.
Inter are unbeaten in their last 4 games.
Inter have scored an average of 3.20 goals while conceding 0.80 per game in their last 5 games.
In their last 5 games, AS Roma had an average of 2.00 goals scored and 1.20 conceded per game.
Roma have scored in all their last 10 Serie A home games.
Roma's top scorers – are Paulo Dybala (15+7), Tammy Abraham (9+5), and Lorenzo Pellegrini (8+9).
Inter's top scorers – are Lautaro Martinez (21+7), Edin Dzeko (12+4), and Nicolo Barella (8+6).
What has been said before the match:
The Wolves' coach Jose Mourinho commented the draw against AC Milan:
"If we only talk about performance, I think that the draw is unfair for us. Only us, only us, with what we have built from the point of view of what we are as a team. Only we can play like this against Milan with all the difficulties we have."
"We are not a rich team, we are not a team with a rich squad and every player we lose is a big loss. And we haven't lost one, but many. Playing this match against Milan fighting to get to the top four, I think only we can do it. I'm more proud than sad; sad because the three points seemed so close."
"There are coaches who play as they want, choosing everything. We have to build game after game with what we have available. I like to say that these guys are fantastic. Maybe the central defender from Roma Feminine can play with us. There are two dropped points today."
Nerazzurri boss Simone Inzaghi after the game with Lazio:
"It's one of our best performances in my tenure here. I told them at half-time to not give up, keep playing as they were. We were on the back of an intense game on Wednesday but from the off the lads did very well against a quality side: we saw a great Inter today. We needed to have the right motivation; it was a huge game for us, and we need to carry on like this. Everyone contributed, there's a massive team spirit here."
"We're having a really exciting season and the fans, like today, are always right behind us. We're aware we've dropped some important points in the league, but we've had some outstanding European nights and performances and I'm happy with what we've done so far this season. We just need to keep giving everything we have. "
"The main thing that has changed is the fact that we're finishing our chances and scoring. We can't talk of a different Inter; we scored six goals tonight, whereas we failed to find the net in a few other games despite playing our game. We hoped we'd be involved in the Coppa Italia final again and in the Champions League semi-finals."
"I work with great professionals who help me in all respects, and we're happy with what we've done. Now, thanks to three wins, we've straightened out the table a little bit, but we need to take it one game at a time and do as best we can when we play."
Roma vs Inter Milan Prediction:
AS Roma appear to be running out of energy for the remainder of the season, with Mourinho's side having failed to win three games in a row in the domestic championship. As a result of their underperformance, Roma have slipped out of the Eurocup zone and now sit in seventh place, although they were only recently in the top four.
On the other hand, Inter have found a second wind and have won three consecutive Series A matches with a fantastic 12-1 goal difference. In the last matchday, Inter thrashed Verona 6-0. With Simone Inzaghi's side on such a momentum, they simply can't afford to lose at Stadio Olimpico.
This statement looks realistic if we also take into account the history of their previous head-to-head encounters. In the first leg, the Yellow and Reds unexpectedly beat Nerazzurri 1-2. But before that, Inter had never lost in 10 league games against Wolves in a row, claiming 4 wins and 6 draws.
At the same time, the Serie A meetings between these teams stand out thanks to their high-scoring performance: in the 14 previous games, 13 times at least 2 goals have been scored. It cannot be overlooked that in 12 of the last 14 meetings in the championship, the teams have been exchanging goals. However, José Mourinho's pragmatism should not be underestimated either; Roma's recent 1-1 draws will not lie.
Don`t miss out 👉: Top 8 Game Releases in May 2023
Parimatch News staff prediction:
We say: Inter will not lose and the match total to be less than 3.5 – Yes.