Top 8 Game Releases in May 2023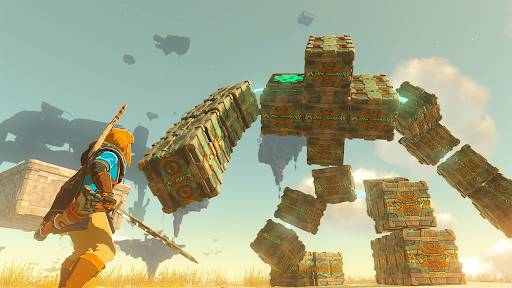 Gamers, get ready for an exciting month ahead! May 2023 is packed with a lineup of new game releases that will have you on the edge of your seat. From classic franchises to brand-new adventures, there's something for everyone.
Whether you're a fan of action-packed shooters or prefer to take a more strategic approach, these upcoming games will not disappoint. Get your controllers ready and mark your calendars because we're about to take a closer look at the top 8 game releases in May 2023 that you won't want to miss!
#1 Peridot
Release Date: May 9
Platform(s): iOS and Android devices
From the innovative minds behind Pokémon Go comes Peridot, a groundbreaking augmented reality game that offers players the chance to care for and interact with their very own genetically distinct pets.
In Peridot, players can nurture, engage with, and feed their enchanting creatures, helping them grow and flourish.
By taking their pets on walks around the neighbourhood, players can encounter other participants and engage in breeding their Peridots to produce even more exceptional and unique companions.
#2 The Legend of Zelda: Tears of the Kingdom
Release Date: May 12
Platform(s): Nintendo Switch
The gaming world eagerly awaits the release of one of the year's most anticipated titles, The Legend of Zelda: Tears of the Kingdom. The Zelda series has long been a beloved Nintendo franchise, with The Legend of Zelda: Breath of the Wild setting new standards for both the company and the open-world gaming genre.
Although it may be challenging for Tears of the Kingdom to surpass its predecessor's achievements, simply providing fans with the opportunity to further explore the enthralling universe established by the first game will undoubtedly satisfy many.
However, Nintendo has ensured that Tears of the Kingdom is not a mere replication of its predecessor. While the developers have remained relatively tight-lipped about the game, it has been revealed that Link will possess a variety of unique abilities that significantly impact his traversal and combat capabilities.
If the rest of the game is as engaging as the limited glimpses provided thus far, it's likely that The Legend of Zelda: Tears of the Kingdom will be a strong contender for Game of the Year honors.
#3 Endless Dungeon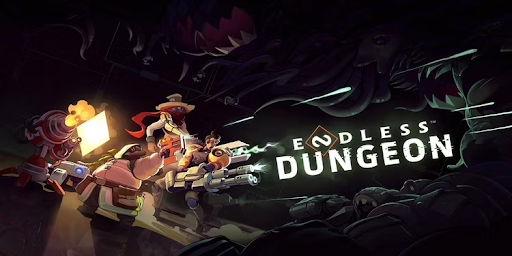 Release Date: May 18
Platform(s): Microsoft Windows, PlayStation 4, PlayStation 5, Xbox One, Nintendo Switch, Xbox Series X and Series S
SEGA and Amplitude Studios are all set to release their highly anticipated twin-stick shooter, Endless Dungeon, this month. First unveiled three years prior at The Game Awards, the game takes players on a harrowing journey aboard a deserted space station.
Spread across ten procedurally-generated levels; players must safeguard a Crystal Bot, which serves as their key to unlocking new levels and progressing through the game.
Designed with a strong focus on multiplayer experiences, Endless Dungeon also caters to solo players by offering a single-player mode for those who prefer a solitary adventure. As a part of the expansive Endless Space universe, this latest instalment in the series aims to build upon the franchise's legacy and deliver further enhancements and improvements.
Fans of the series and newcomers alike can look forward to immersing themselves in the thrilling world of Endless Dungeon soon.
#4 LEGO 2K Drive
Release Date: May 19
Platform(s): PlayStation 5, Nintendo Switch, PlayStation 4, Xbox One, Xbox Series X and Series S, Microsoft Windows
Another year brings yet another exciting licensed game from LEGO, ensuring fans will have no shortage of entertainment. This time, 2K Games has joined forces with developer Visual Concepts Entertainment to deliver LEGO 2K Drive, an exhilarating open-world racing game set in the imaginative realm of Bricklandia.
Here, players can design their ultimate racing machines and put them to the test against friends to determine who truly reigns supreme in speed.
Additionally, LEGO 2K Drive includes a captivating story mode, where players start as an underdog, aspiring to one day overthrow the formidable Shadow Z and claim the prestigious Sky Trophy.
The game's expansive open world offers plenty of opportunities for exploration, while innovative features like transforming vehicles and the signature LEGO customization options provide a refreshing change of pace from the typical racing sim titles.
#5 After Us
Release Date: May 23
Platform(s): PlayStation 5, Microsoft Windows, Xbox Series X and Series S
After Us is an upcoming game from the talented developers at Piccolo, who previously gained acclaim for their work on Arise: A Simple Story. In collaboration with 2K Games, Piccolo is set to unveil After Us under the 2K Private Division label.
The game presents a post-apocalyptic setting where humanity and the majority of Earth's living creatures have been eradicated.
Players assume the role of Gaia, the embodiment of the Spirit of Life, as they embark on a journey to uncover the stories of the world's last remaining animals. Gaia's objective is to return their souls to Mother's Ark, offering them an opportunity for rebirth.
Along the way, Gaia must confront formidable adversaries known as Devourers, who are determined to obliterate the remaining vestiges of life on Earth. The game promises a unique blend of storytelling, exploration, and challenges for players to overcome.
#6 Miasma Chronicles
Release Date: May 23
Platform(s): PlayStation 5, Xbox One, Microsoft Windows, Xbox Series X and Series S
Miasma Chronicles is an engaging turn-based RPG set in the post-apocalyptic United States, brought to life by the creators of Mutant Year Zero: Road to Eden. This brand-new narrative thrusts players into a dystopian America ravaged by a toxic force known as the Miasma.
Players take control of a small group of characters on an epic journey across the Miasma-infested wasteland that was once America. The game masterfully blends real-time exploration and turn-based combat, all the while incorporating RPG elements for an immersive experience.
Miasma Chronicles boasts stunning environments, a diverse cast of characters with unique weapons and abilities that can be upgraded, and a gripping story that gradually unveils the enigmatic nature of the Miasma. Gamers can look forward to diving into this intriguing world when Miasma Chronicles releases on May 23rd.
#7 Warhammer 40,000: Boltgun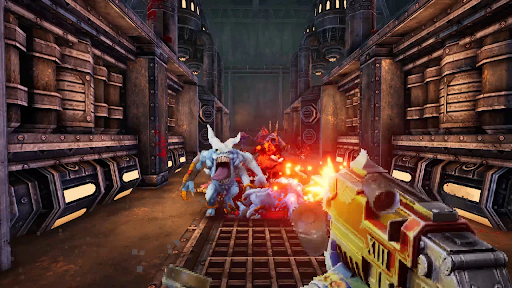 Release Date: May 23
Platform(s): PlayStation 5, PlayStation 4, Xbox One, Microsoft Windows, macOS, Xbox Series X and Series S, Nintendo Switch
Warhammer 40,000: Boltgun is an eye-catching, action-packed shooter set within the Warhammer 40k universe, where players assume the role of a fearless Space Marine. As they face off against the nefarious Chaos Space Marines and the sinister daemons of Chaos, players will be immersed in fast-paced combat.
Drawing inspiration from the iconic retro first-person shooters of the '90s, such as Doom, Warhammer 40,000: Boltgun combines a nostalgic aesthetic with an array of contemporary features, elevating the gameplay experience. Additionally, players can expect highly intelligent enemies that pose a greater challenge.
#8 System Shock
Release Date: May 30
Platform(s): Windows, Linux, macOS, PlayStation 4, PlayStation 5, Xbox One, Xbox Series X/S.
The highly anticipated System Shock remake, which has experienced multiple delays, is now only a few short weeks away. This reimagining of the classic game has been entirely reconstructed, featuring updated visuals, contemporary controls and user interface, among other enhancements.
For fans of Bioshock or similar immersive sim games, the release of System Shock is poised to be a significant event in the month of May.
In the captivating world of System Shock, players are faced with a singular, critical objective: to defeat the nefarious Artificial Intelligence known as SHODAN. This malicious AI has forcibly transformed the inhabitants of Citadel Station into cyborgs and plans to annihilate Earth. Players must navigate the perils of the station, battling against its transformed denizens in a desperate attempt to save humanity from the wrath of SHODAN.