Arsenal's Joe Willock joins Newcastle on the permanent deal for £25m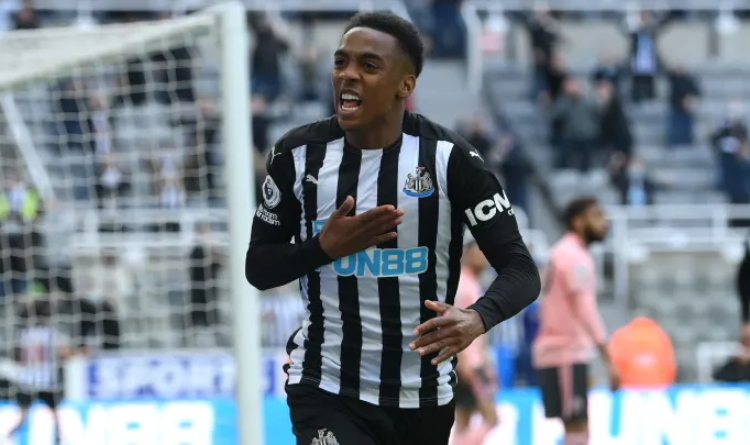 The Englishman became a true game changer for Newcastle last season, bringing a lot to the table to gain valuable points
Young Arsenal midfielder Joe Willock will continue his career at Newcastle. The player impressed Steve Bruce by scoring 7 goals in a row during the loan spell last season.
The 21-year-old has signed a long-term contract of six years with the Magpies. The deal is valued at £25m including bonuses.
The player spent the second part of last season on loan at Newcastle. In May, he was even named the English Premier League Player of the Month as after 7 games in the club he gained momentum and netted in all remained encounters with a total of seven goals on his streak.
Steve Bruce revealed this signing is their top priority for this transfer window:
"I'm absolutely delighted to secure our number one target. We have had to be patient and persistent, but it has been worth the wait to bring Joe back. Where else can you find a 21-year-old who scored seven on the trot [on loan last season] and plays like him? Fair play to everyone to get it done."
"I'm buzzing to be here, I loved my time here last season and I'm really happy to be back and to be a Newcastle United player."

Willock stated. 
The young Englishman expressed that he is looking forward to giving the fans of the Black and Whites a good time:
"Leaving Arsenal is obviously a big step, and I'd like to thank everyone involved with the club for all their support over the years, but this is the right move to the right club at the right time for me. I only got one chance to play in front of a smaller number of Newcastle fans as a home player last season, so I can't wait to step out in front of a packed St. James' Park and experience that atmosphere. Come on, you Maggies!"
Don`t miss out 💥: Chelsea approach the 2021/2022 season with confidence as they claim the UEFA Super Cup trophy
The England Under-21 international made 78 appearances in all competitions for the London side scoring 11 goals.
Arsenal are comfortable with the sale of Willock – they plan to use the funds to buy Real Madrid midfielder Martin Odegaard, who showed decent level for Gunners during the loan in the second half of last season.