Arsenal vs Everton. Prediction and Preview. Probable Lineups, Team News, Stats and more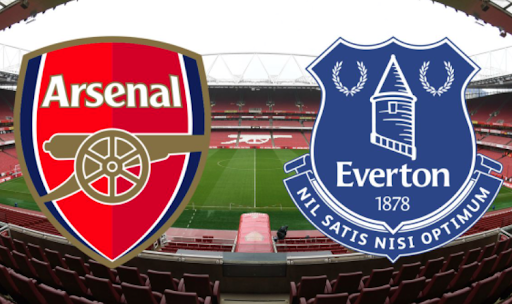 Arsenal will host Everton at the Emirates Stadium in the 38th round of the English Premier League. The match will take place on May 22, beginning at 20:30 IST.
The last month of spring is a month of exciting football battles. The English Premier League is nearing the finish line with a final round of fixtures left to be played. On 22 May evening, 10 fixtures of the 38th round will take place at once. Everton will travel to London to clash with Arsenal in one of them.
The Blues have already achieved their main goal for the season, while the Reds are still hoping to qualify for the Champions League, but it seems that only a miracle can help them.
Parimatchnews will tell you everything you need to know ahead of the upcoming match.
Arsenal News & Current Form:
Arteta's team are not exactly shining in the English Premier League this season, but still having a good year for themselves in contrast to last season, where they didn't even finish in the top seven. Now they are in 5th position in the table and won't go any lower. They have 66 points from 37 games and can still get into the Champions League zone, where Tottenham, currently sitting in 4th position before the last round, have two more points. In order to do that, Spurs would have to lose to the worst team of the season, Norwich, which is not particularly believable.
Hopes for a bright future were stronger than ever before the recent matches. In the last two rounds of the EPL, the Londoners suffered frustrating defeats: first, they lost to rival Tottenham (0-3), and then – to unmotivated Newcastle (0-2). Thus, they conceded fourth place in the standings to the side of Antonio Conte. There is a mathematical chance of surpassing the opponents, but even victory over Everton does not guarantee participation in the next UCL draw.
After the setbacks, Arsenal midfielder Granit Xhaka could not contain his emotions. The midfielder declared his club unready to play at the European Arena, justifying it by the terrible level of play of his teammates, especially their inability to withstand heavy pressure.
One might disagree with that, though: during the season, the Gunners have repeatedly shown character and fought hard despite squad problems.
Mikel Arteta should be given credit for that. The Spanish specialist has brought up excellent youngsters who can already shoulder the leadership burden. But hence the disadvantages – the youngest squad in the Premier League is still not mature and lacks experience.
Bukayo Saka deserves special praise. The midfielder has appeared in all 37 Premier League games this season, scoring 11 goals and providing six assists. The 20-year-old midfielder is hugely talented and is arguably Arsenal's most valuable asset. Saka's contract with the club is for two years with an option to extend for another 12 months. However, according to media reports, the management want to offer the player a contract for a longer period. Makes sense, as there is a whole queue of clubs lined up for him, Liverpool being one of them.
The list of promising young Guns does not end with Saka. Aaron Ramsdale, Emile Smith-Rowe, Martin Odegaard and others have performed admirably during the season. Thanks to their efforts, before their 2 defeats, the Londoners scored four wins in a row, including a 4-2 victory over a tough Chelsea.
Everton News & Current Form:
Everton, for their part, have suffered only one defeat in their last five meetings in the Premier League, against Brentford (2-3). They also drew with Watford (0-0), while the rest of their games saw victories. First, over Chelsea (1-0), then Leicester (2-1) and, finally, Crystal Palace (3-2).
Frank Lampard is sure to remember the encounter with the Eagles for a long time. After the first half, his charges were 0-2 down. However, they managed to pull off an incredible comeback in the second half. Thus, the Toffees protected themselves from relegation. The cinematic story.
Currently, the club from Liverpool sit 16th in the EPL table. They are four points clear of the relegation zone, which is why a defeat in the upcoming match is not a problem. The motivation to play at full strength is now much less, and the squad situation is not predisposed to do so.
Obviously, Frankie has squeezed everything out of his men. Having achieved the main goal, the Merseyside side are likely to loosen up and expose a weakness that has plagued them during the current season. We are talking about a lack of defensive solidity. They have conceded 61 goals in 37 meetings in the English Championship. That's a lot. Perhaps the Toffees have no more energy left, so there will be chances given to young players – as hinted by the English specialist.
Don`t miss out 👉: Liverpool takes the title race to the final round, Everton secures Premier League status, and more…
Arsenal season form guide (all competitions): W-W-W-W-L-L
Everton season form guide (all competitions): L-W-W-D-L-W
Arsenal vs Everton Head-To-Head Record:
Their last five head-to-head meetings:
07.12.21 Everton v Arsenal 2-1;
23.04.21 Arsenal v Everton 0-1;
19.12.20 Everton v Arsenal 2-1;
23.02.20 Arsenal v Everton 3-2;
21.12.19 Everton v Arsenal 0-0.
Arsenal vs Everton Predicted XI:
Arsenal possible lineup (4-3-3): Ramsdale, Cedric, Holding, Gabriel, Tavares, Elneny, Xhaka, Odegaard, Saka, Nketiah, Martinelli.
Everton possible lineup (3-4-3): Pickford; Godfrey, Keane, Holgate; Iwobi, Doucoure, Dele, Mykolenko; Gray, Richarlison; Calvert-Lewin.
Statistical preview of the match Arsenal vs Everton:
Arsenal are unbeaten at home in 13 of the last 14 meetings between these teams in the Premier League.
Everton are winless in 9 of their last 10 away games.
Arsenal have scored at home in 8 of the last 9 face-offs between these teams.
Everton have conceded in 16 of their last 17 away matches.
Arsenal have scored more than 1.5 goals at home in 7 of the last 8 face-offs between these teams.
An average score output in the last 10 games is 3.2 (with Arsenal scoring an average of 2 goals per game and Everton 1.2).
What has been said before the match:
"It's been a long journey and a very challenging one this season but I think we have come a long way as a club. As a team I think we have transformed the energy of the club and we've done it together. We've done it together with our people. Now I can sense I have the support to take the next step. We've done I the way we predicted/ We are back in Europe, we don't know where, hopefully it will be Champions League, and after that we want to take the club to the next level. To do that we have a clear plan. There's no secrets, we need resources and we need to improve the quality and the depth of the squad."
"We are going to have certain resources, not unlimited resources, some resources. And with our resources we have to play and do what we have to do in the best possible way. We don't know what the rest are going to have in terms of resources, which I'm assuming is going to be challenging because now it's not a top three or top four league. Now it is a top eight or 10 teams that are involved. That's why we have to find a way to do again what we did last summer."
"I will relax more and I don't mean that in a light-hearted way because I understand Arsenal and Tottenham are in a battle and we'll go and do our absolute best to approach the game in the right way,"
"At the same time, we've not had that luxury – others have and we saw that playing against Brentford and then again against Palace in the first half. There's something nice about 'relaxing'. Since my first day here we've not had chance to do that and maybe that's the Premier League, but our situation also added to that. It'll be nice for the players to have that feeling. A couple of players who maybe haven't had opportunities will get opportunities, but we'll be going full pelt to try to get the right result."
"I've been thinking about [the longer-term], obviously it's been second in the list of priorities because we had to get this done – but now we'll continue to think about that because we want to take the Club forward,"

said Lampard.
"It has to improve. We have to improve. I have to. I have to get to work in pre-season and have a pre-season with the players, myself and the staff will have chance to do that work now. We'll look at how we can work [with the players] which is the first thing, then, about how we can add to improve. Can we make the squad stronger and more balanced? I believe we can. It's important we look at it that way – and it's important we look at it quickly."
Arsenal vs Everton Prediction:
What do we have before the match? Both teams have nothing to lose, they won't go any lower in the table. This gives a certain carte blanche to play openly, more brave and engaging.
Arsenal are super motivated, last match of the season and a chance to qualify for the UCL, hope dies last. And the home walls are sure to lend confidence and will come with a resultant win over Everton, who are not exactly famous for their defensive reliability this season.
The Toffees have already got what they want and can concentrate on preparing for next season. They simply don't have the energy anymore.
We are expecting plenty of goals, after all, Everton have broken the club's anti-record for conceded goals this season. A Red and White win also seems like a realistic expectation.
We say: Arsenal to win and the match total over 2.5 – Yes.