Arsenal vs Chelsea. Prediction and Preview. Probable Lineups, Team News, Stats and More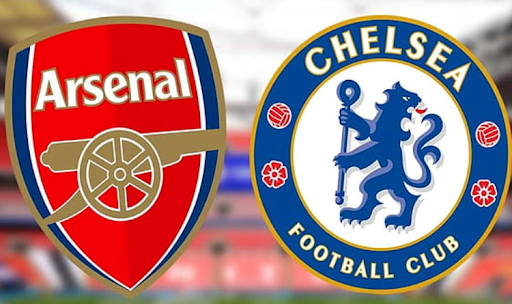 With the season drawing to a close, Arsenal's momentum has waned. Can they get three points against a crisis-ridden Chelsea to ignite hope?
Arsenal FC will host Chelsea FC in the English Premier League 34th-tour match at Emirates Stadium. The fixture will take place on May 3, beginning at 00:30 IST.

What can we expect this Wednesday night? Parimatch News will tell you everything you need to know ahead of the upcoming match.
Arsenal News & Current Form:
Arsenal fans have experienced a season of surprising highs, followed by an unnerving drop over the last four rounds. According to some fans and analysts, the race for the Premier League title is effectively over. Although the hosts' goalkeeper Aaron Ramsdale was keen to point out that stranger things have happened. However, if the Gunners score the maximum number of points in this match, they will be able to keep the championship intrigue alive until the final rounds.
Mikel Arteta praised the team's chances of winning the league title, noting that there are five games left before the end of the season, three of which will be at the Emirates. They need to surprise their opponents in every remaining game. The support from the stands gives the players confidence in their abilities. Gabriel Jesus added that no one is going to give up, and now every meeting is like the final for Arsenal.
Londoners' championship chances have plummeted from 60% to 8%. It was a deafening slap on the face from Manchester City FC, but the problems started long before the trip to the Etihad. The Gunners had a solid lead, one defeat could not put them out of contention, but they had managed to draw three times in a row before the trip to Manchester.
And if 2 – 2 against Liverpool FC and West Ham United FC is somehow explainable, the 3 – 3 home defeat to the last team in the EPL Southampton FC is an unbelievable failure. It's worth noting that Mikel Arteta's side were 2 – 0 up against the Merseysideiders and the Hammers but missed out on the lead.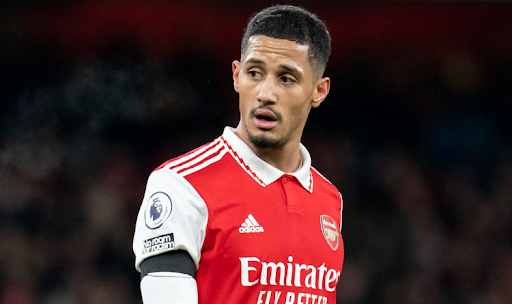 The whole world probably knows what happened next. Arsenal and Manchester City clashed in a top division leaders' match, with only the Citizens playing. Pep Guardiola gave an exhibition flogging to his pupil, while Erling Haaland and Kevin De Bruyne made a big splash and added to their goalscoring record. With the scoreline at 4 – 1, Arsenal have all but given up on the championship. But the fight goes on, Arteta's team simply cannot give up.
Despite a rather disappointing performance, the team has shown bright and dominant attacking football. They are second only to Man City in terms of the number of shots on goal and goals scored.
Arteta is doing well offensively. The players have scored 26 goals in nine games during the spring campaign. The club's top scorers – Martin Odegaard (12 goals this season), Bukayo Saka (14), Gabriel Martinelli (15) and Gabi Jesus (9) – have all scored in the last four rounds. But defensively it was a complete shambles, with 11 conceded during the same stretch.
Mikel Arteta was not a proponent of rotation. The specialist deployed only 14-16 players on a regular basis. This was partly due to the lack of a quality bench. Injury to one of the base players has serious consequences. Injury of William Saliba is a case in point. Without him, the Londoners have conceded 13 goals in the last six rounds.
Key defenders Oleksandr Zinchenko and Takehiro Tomiyasu as well as centre-back Mohamed Elneny also suffer from injuries.
Don`t miss out 👉: Top 5 Attackers of the 2023 Super Cup
Chelsea News & Current Form:
Chelsea are in the midst of a severe crisis. The team has failed to win in eight consecutive matches. In that time, only one goal has been scored. The last time the team won was back in the beginning of March against Leicester City FC (3 – 1).
The last time this happened was in the 1978/1979 season. Thus, Frank Lampard has set an anti-record, becoming the first Chelsea coach to lose all his first five matches. What's more, this once great club is approaching its first bottom-half finish since 1996 as if in a dream.
Could such a crisis have happened under Thomas Tuchel or Graham Potter? There were no preconditions for it to happen. In his last 19 games as coach, Lampard has won only once. Two games have ended in draws. The club's fans are even demanding the Englishman's resignation.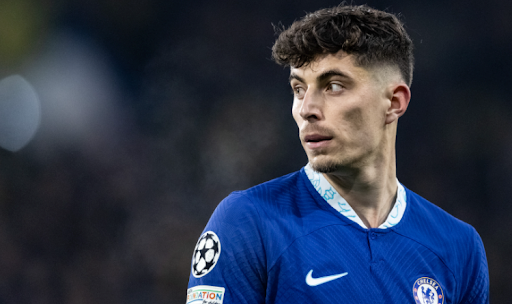 Trying to set up a team of more than 30 players has always been a colossal task for any manager, but the £500m investment does not seem to have paid off in the short term.
Despite all the downsides, Chelsea can at least boast a relatively decent record in the London derbies this season, even amid a 0 – 2 defeat to West London rivals Brentford FC.
In 32 rounds, the Aristocrats have ten wins and nine draws to their credit, corresponding to 39 points and 12th position in the standings. In the English league, the players have only scored 30 goals in 32 games and conceded 35.
Chelsea also dropped out of the UEFA Champions League a couple of weeks ago. The London side lost twice to CF Real Madrid at the quarter-final stage and left the tournament.
Now, Arsenal have a clear defensive problem, however, Chelsea are unlikely to overwhelm their opponents' flimsy defense. In the last few rounds, Lampard's men lost to Brighton & Hove Albion FC (1 – 2), Wolverhampton Wanderers FC (0 – 1) and Aston Villa FC (0 – 2). They also rolled to two draws against Liverpool (0 – 0) and Everton FC (2 – 2).
On top of that, the mid-April injury to key defender Kalidou Koulibaly has been added to the mix, which will also play into Arsenal's hands. The team's top scorer, Kai Havertz, has been quiet since mid-March and will not be able to play in this match.
Reece James, Armando Broja, Marc Cucurella and Marcus Bettinelli, who has a muscular injury, will not be able to take to the pitch.
Arsenal form guide: W-W-D-D-D-L
Chelsea form guide: D-L-L-L-L-L
Arsenal vs Chelsea Head-To-Head Record:
January 21, 2020: Chelsea 2 – 2 Arsenal (Premier League);
August 1, 2020: Arsenal 2 – 1 Chelsea (FA Cup);
December 26, 2020: Arsenal 3- 1 Chelsea (Premier League);
May 12, 2021: Chelsea 0 – 1 Arsenal (Premier League);
August 22, 2021: Arsenal 0 – 2 Chelsea (Premier League);
November 6, 2022: Chelsea 0 – 1 Arsenal (Premier League).
Arsenal vs Chelsea Predicted XI:
Arsenal possible starting lineup (4-3-3): Ramsdale; White, Holding, Gabriel, Zinchenko; Xhaka, Partey; Saka, Odegaard, Trossard; Jesus.
Chelsea possible starting lineup (3-4-2-1): Kepa; Chalobah, Silva, Fofana, Chilwell; Fernandez, Kante, Gallagher; Felix, Havertz, Sterling.
Statistical preview of the match Arsenal vs Chelsea:
Arsenal's First XI average age is 25.9 yrs.
Chelsea's First XI average age is 26.5 yrs.
Chelsea lost their last 5 matches.
Arsenal are unbeaten in 5 of their last 7 matches.
Arsenal are unbeaten in 5 of their last 7 games against this foe in the Premier League.
Chelsea are unbeaten in 6 of their last 8 games.
Chelsea are scoring an average of 0.20 goals per game in their last 5 games.
Arsenal conceded an average of 2.40 goals per game in their last 5 games.
Chelsea conceded an average of 1.80 goals per game in their last 5 games.
Arsenal are scoring an average of 2.40 goals per game in their last 5 games.
Mikel Arteta's side have won 15 of their last 19 EPL meetings at home (3 draws, 1 defeat), with the last five scoring at least three times.
Chelsea have scored just one goal in their last five league games.
Chelsea have lost to Arsenal in 4 of the last 5 head-to-head meetings in the Premier League (1 win).
Arsenal's top scorers: Gabriel Martinelli (15+6), Bukayo Saka (14+11), Martin Odegaard (12+7), Gabriel Jesus (9+6).
Chelsea's top scorers: Kai Havertz (9 + 1), Raheem Sterling (7 + 3), Mason Mount (3 + 3).
Don`t miss out 👉: Star Wars Jedi: Survivor is packed with action and excellent gameplay
What has been said before the match:
The Gunners' coach Mikel Arteta about team's recent results and the fight for leadership:
"It took us a while to go over what happened at the Etihad. We don't want to accept that, but you have to recognise that on the day they took the game to a different level, and we didn't reach that level. They were better than us and deserved to win the game."
"Within the disappointment and the spirit around the club, we need to do two things – recognise what a lot of people around the club have done to get us back into the Champions League, which was already a difficult thing to achieve."
"Not a lot of people were very optimistic that we had the ability to do that at the start of the season, and we need to start recognising the good work that a lot of people have done to achieve that."
"The second thing – which I like the most – is that even achieving that with six games to go – something that hasn't happened in more than a decade at this club – that we are still not satisfied, still upset and we want more."
"We want the club to be consistently with the best, that's the mentality we need and that's what I've loved most over the last few days."
"Chelsea are going to try to come to the Emirates to beat us. They have a great manager and exceptional players, so it is very difficult to predict what they will do because they can play in various ways with different players and different qualities as well. We are going to prepare for the game to win it, that's it."
"It is going to be a very different game. It is a London derby and they have something to prove, and we have something to prove. The atmosphere is going to be incredible to play in that stadium and we are going to have to be at our best again."
The Aristocrats boss Frank Lampard about Chelsea players' mood and upcoming opponent:
"We're not in a great moment. It can be pretty normal for moments of tough periods. We have to put perspective on it. We have to work on all aspects as a club to get back to the feeling and position of where we want to be."
"Our job is to work on the performance and mentality of the group, to try to bring back good feelings. I was very aware of the challenges. The reality of football is, your career will not be full of success. You can't always control results, but you can control how you work every day."
"Players are low on confidence and also low on performance, so I shouldn't make it all on confidence. You can only work to get a level of performance to then bring confidence back. Nobody likes losing games. I had moments here as a player where we dropped as a collective, and we had to lift it. We managed to get it back through hard work, level of the squad."
"I remember playing against Mikel's teams in the early stages. Now they have a very, very clear identity, clear recruitment, change of squad. There has been a lot of work to that, through Mikel, alignment and good recruitment."
"It's a credit to Arsenal. The manager, owners and players were being questioned. That process can take two to three years. Within that, you have to make a lot of right decisions. It's great to see a club stick with a manager when maybe at another club they may have changed a manager two or three times."
Arsenal vs Chelsea Prediction:
The Gunners have been at the top of the table for 247 days, only to have their chances of winning the league title repeatedly reduced by an absolutely unnecessary run of unconvincing matches – now only a miracle will save them, namely the slip-up of Man City… Can you believe such a monstrous all-conquering locomotive would make a mistake with such tremendous championship experience and ironclad grip? Unlikely.
However, hope springs eternal; now that the pressure of City's pursuit has abated, the Red and Whites can finally play their football in peace, as the worst part – losing the lead – is already behind them.
Chelsea, the hosts' oncoming opponents are, without exaggeration, dreadful. Having spent mind-boggling sums, the Aristocrats have still failed the season by all accounts, all under the clear tutelage of Todd Boehley, who thought that this all should be easy as FIFA or Football Manager… In fact, now the Blues are not fighting for anything and have lost all five matches under Lampard, with Chelsea performing worse and worse this season under each new coach. Are the Blues motivated and fired up at the moment? Hardly, they just want to finish the season as quickly and inertly as possible to forget it as a bad dream.
At the moment, Arsenal are clearly better prepared than their opponents – the team have a cohesive game style and chemistry. The history of meetings also speaks for the Gunners. The Emirates residents have bagged four of the last five derbies and scored in 13 of their 15 clashes against Chelsea. Furthermore, the Gunners remain tournament motivated and home stands will grant them heated support. These all, combined with the pressure off their shoulders, make them clear favourites to win.
It can also be assumed that men of Arteta are well placed to score more than one goal. They are scoring an average of 2.81 goals per game at home and have no personnel problems in the attacking line ahead of the match. Chelsea, on the other hand, have conceded at least two goals in four games in a row, while scoring just one goal in their last seven outings. Furthermore, in five of those seven games, the Aristocrats failed to net a goal. The toothlessness of the Pensioners will allow Saka and his partners to release their post-City frustration by attacking and scoring. The home side's immense motivation, their brisk attacking play, their opponent's abysmal form and the history of the head-to-head rivalry all come down to an Arsenal triumph.
Don`t miss out 👉: Freiburg vs RB Leipzig: Preview and Prediction
Parimatch News staff prediction:
We say: Arsenal will win with an individual total over 1.5 – Yes.