AC Milan vs Chelsea. Prediction and Preview. Probable Lineups, Team News, Stats and more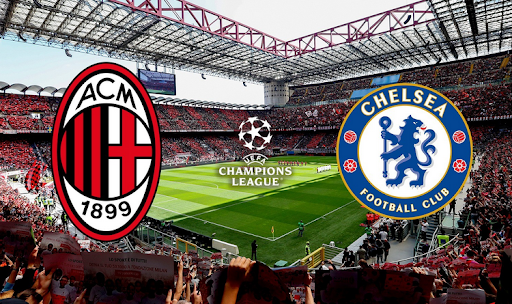 AC Milan will host Chelsea in the UEFA Champions League group-stage match at the San Siro. The fixture will take place on October 12, beginning at 00:30 IST.
Parimatchnews will tell you everything you need to know ahead of the upcoming match.
AC Milan News & Current Form:
After a 12-year drought, AC Milan have finally won the Scudetto in 21/22, which has also given them a direct ticket to the UCL. In 38 rounds of competition, they have suffered only four defeats and eight draws. In all other matches, they emerged victorious.
Yet, on the international stage, the capital club failed that year: in the six rounds of the Champions League group stage, the Milan side secured only one win and finished last in the group, being left without a 'European spring'.
This summer, the Milan club have added some promising players like Charles De Ketelaere and Malick Thiaw to their squad. However, there have been no major reinforcements to match the champions' ambitions so the situation at the European Arena has not improved much. In this Champions League campaign, the Rossoneri have achieved just one win so far – over modest Dinamo Zagreb (3-1). They also drew with Salzburg (1-1) before the frustrating thrashing at the hand of Chelsea (0-3).
At the same time, the side of experienced Stefano Pioli have had a decent start to the Italian championship. In nine rounds of the competition, they suffered only one defeat – against in-form Napoli (1-2), who are having a superb stretch so far. The Devils also drew with a resurgent Atalanta (1-1) and Sassuolo (0-0). In all other matches, they claimed victories, including an important 3-2 against Inter and, most recently, 2-0 against Juventus.
That being said, the only defeat by Neapolitans cannot be called a logical one, as it was even slightly disappointing for the Devils. The Milan side looked much better in certain stretches. They had more initiative and took far more shots. The Rossoneri side could well level the score when in the 86th minute, their defender – Pierre Kalulu – failed to convert a one hundred percent chance. However, the footballer cannoned his shot over the crossbar from a few metres.
Admittedly, the Red-Blacks are essentially just victims of circumstances, and yet they are doing quite well at least to keep afloat in several tournaments at once. In fact, Milan are now in a terrible situation – half the team is in the sickbay. By the first leg against Chelsea, the Italian team came up exsanguinated. The story is reminiscent of the times of the pandemic, when players were sidelined literally in batches just before the matches. The main goalkeeper, two main defenders, a key midfielder and several rotation players were unavailable due to injuries. Kjaer, Calabria, Maignan, Salemakers – at least these are the guys Pioli can't count on even now.
The Italian defensive line has been particularly affected by the injury blow, as they have found themselves unable to contain the Aristocrats' onslaught. Against Chelsea, the 36-year-old Romanian goalkeeper Ciprian Tătăruşanu stood in goal, with sporadic reserves Ballo Toure and stagnating Sergino Dest at the back, and another substitute from this season, Rade Krunić, was deployed in midfield.
But the attacking line-up was relatively fine, with De Ketelaere, Olivier Giroud, Rafael Leao and Sandro Tonali all playing. Nevertheless, they were unable to create at least a goal – and here is where Pioli should be asked a few questions. The English had ten shots on goal throughout the match, while the visitors could only reply with one.
The fate of the game and whether AC Milan will be able to avenge their first major defeat in the Champions League since 2014 will largely depend on how many and which players recover in time for the return leg against Chelsea. And potentially they can handle things at home even with their current resources, as we saw this weekend against Juve, obviously the Blues are coming to Milan feeling pretty leery.
Don`t miss out 👉: Jamshedpur vs Odisha: Preview and Prediction
Chelsea News & Current Form:
The 21/22 season did not start well for the Aristocrats, but the credibility of Thomas Tuchel and the transfer support he received at the time seemed impressive, since the German had already proved his worth (winning the Champions League). And now, after a run of poor performances in the EPL and in particular, after the first match of the new Champions League campaign – the club management unexpectedly dismissed the 49-year-old coach. The English team lost that game away to a modest Dinamo Zagreb with a minimal score, following an early goal from Mislav Orsic (1-0). They lost in a very frustrating way; at some point it seemed that there was no difference in the class of the teams at all.
Already under the new head coach Graham Potter, Chelsea failed to win the second leg of the Champions League, sharing points at home with RB Salzburg (1-1). The Londoners were leading after a Raheem Sterling strike, though they missed the deadlock just 15 minutes before the end and made their life in the group much more difficult. The new coach needed a more consistent pattern of play, and they needed to start getting results before they could lose their grip on the situation permanently. The half-month break came very handy here.
Chelsea appeared to have done well during the pause. Due to the passing of Queen Elizabeth II and the national team break, Graham Potter had plenty of time to delve into the team's situation and implement change. As a result, Chelsea have had 3 decent performances straight away – a hard-fought win over Crystal Palace (1-2), a 3-0 thrashing of AC Milan at Stamford Bridge and a 3-0 triumph over the Wolves. However, the Blues' goals so far look more like the result of individual skill than the meticulous work of the coach and his system. In some matches, victory was achieved with a very high degree of contrariety or luck.
Currently in the English Premier League they are in fourth position, 8 points behind the leader with one game to spare. In general, their performance cannot be described as consistent, it's difficult to understand the impulsive manner in which the new management team led by Todd Boehly is acting. So far the picture looks a little gloomy, with fans harbouring hope for the genius of the new coach and that the newly arrived owners really understand what they are doing. The amount of money spent on such an urgent decision on the coaching bridge is shocking (£22 million record fee and £15 million as a severance package to Thomas Tuchel and his staff). Fans would like to believe that there is a very thorough and meticulous calculation behind such an expensive expenditure. Only time will tell.
And, unlike Milan, Chelsea feel no shortage of personnel before the game in Italy: N'golo Kante is out injured for a long time and the team is used to playing without him. Also, Wesley Fofana, who scored the first goal in London, suffered a knee injury and will miss four to six weeks.
AC Milan form guide: W-W-L-W-L-W
Chelsea form guide: W-L-D-W-W-W
AC Milan vs Chelsea Head-To-Head Record:
Previous UCL meetings:
Chelsea 3-0 AC Milan – 5 October 2022;
AC Milan 1-1 Chelsea – 26 October 1999;
Chelsea 0-0 AC Milan – 15 September 1999.
AC Milan vs Chelsea Predicted XI:
AC Milan possible starting lineup (4-2-3-1): Tatarusanu; Dest, Kalulu, Tomori, Hernandez; Bennacer, Tonali; Krunic, Diaz, Leao; Giroud.
Chelsea possible starting lineup (4-2-2-2): Kepa; Chalobah, T Silva, Koulibaly; James, Loftus-Cheek, Kovacic, Chilwell; Sterling, Aubameyang, Mount.
Statistical preview of the match AC Milan vs Chelsea:
AC Milan have won just one of their last 11 Champions League games against English clubs with two draws and eight defeats.
At home, AC Milan score an average of 2.5 goals per game, while Chelsea concede 1.17 on the road this season.
Milan have conceded in 8 of the last 9 Champions League games.
Milan have not lost in 16 of the last 18 games.
Milan have scored in each of their last 9 home games.
Milan have scored less than 1.5 goals in 7 of the last 8 Champions League games.
Chelsea have scored in 10 of the last 11 Champions League games.
Chelsea have scored less than 2.5 goals in 12 of the last 14 games.
What has been said before the match:
Stefano Pioli, the AC Milan gaffer:
"We need to show that the match in London was a one-off and not the norm. We can learn from the situations that took place last Wednesday in order to make fewer mistakes. We're playing a team that, in addition to its qualities, has proven that it knows how to take advantage of opponents' mistakes. We're focused on tomorrow's game. In terms of points, the group is very tight; we can't think beyond Chelsea. We'll need all the energy we can get, including from the crowd. Playing in front of our fans is fantastic; they give us incredible support, which represents a real weapon every time."
"Tomorrow's match is worth a lot, including beyond the points at stake. This is due to the quality of our opponents and what it could mean for our growth. AC Milan shouldn't have doubts or worries; we need to play at our level. The six-pointers in the league and Champions League require you to do your best because you're up against strong opponents. Tomorrow, there will be many different situations compared to Saturday. We need to focus on managing to play at our standard. I have ideas in my mind and we'll certainly try to produce something different compared to the game in London."
Graham Potter, the Chelsea gaffer: 
"Well that's our challenge [to win here], that's what we have to try to do. It is an incredible place here and it will be a completely different game. AC Milan will try to use the home advantage as we did last week. It is two good teams, two evenly-matched teams. So it will be a fantastic game and I'm looking forward to it."
"As I used to say at Brighton, wins are the best way to convince people that your ideas can work and it is only a short time. So I'm not getting carried aways. Wins help but it's about getting to know the players and the process. But we all know – and you guys will remind me – that we need to win as well. So it was a good week, but it was only a week."
"In terms of the team news, everyone is available. The fact we could rotate a few has probably helped us in terms of availability for this game and hopefully a bit of freshness. We're going to need that because it's going to be a physically demanding game… And I won't tell you about how we're going to line up! You can wait for that. But we're happy with the options that we have, that's for sure."
"We're expecting a really tough game, AC Milan have a lot of good players and a strong team… Rafael Leao is part of that team. You can see his quality and what he brings. He's part of a strong team, a strong club and a strong set-up, and we respect that."
AC Milan vs Chelsea Prediction:
At the moment, the Londoners look to be the main favourites in their quartet. They have the highest level of the domestic competition and an incredibly strong squad, replete with big names. Plus the arrival of the new coach seems to have shaken up the team immensely, with the Aristocrats approaching the match having two straight thrashings under the belt.
On the other hand, London and Milan have the same prospects of qualifying for the Champions League play-offs so far. Nor can it be said that the Rossoneri are inferior to the English in quality and technique. Perhaps the absence of some important players will be compensated for by the tremendous support from the home stands.
There will be an energetic, eventful football match. First, the encounter will take place at the legendary, electrifying San Siro which will really boost the Devils. Second, AC Milan leader Theo Hernandez has recovered from injury and has already helped them beat Juventus in the last tour of Serie A. Thirdly, both teams are absolutely fine in terms of goalscoring efficiency.
In 38 games in the Italian championship, the Rossoneri have scored 69 goals. The Londoners have scored 76 goals in as many meetings but in the EPL. After all, both teams have attacking coaches and outstanding offensive lines. We expect to see an exchange of goals.
Don`t miss out 👉: Joao Victor scores a brace but Hyderabad and Mumbai City share the spoils in a six-goal thriller
Parimatch News staff prediction:
We say: both teams to score – Yes.