A bright future for Newcastle Utd? Saudi investors reached takeover agreement with EPL management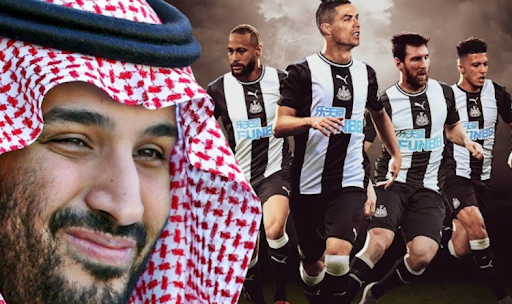 Fans dream of star transfers as new owner arrives
Investors from Saudi Arabia have finally agreed the deal to buy Newcastle United with the English Premier League executives. Big money could come to the Magpies' camp within 24 hours.
Few people know that back in September 2020, Newcastle United could have joined the ranks of the world's richest clubs. Back then, the AFL football club, that has always struggled at the bottom of the table, desperately wished to be acquired by Saudi Arabia's Public Investment Fund (PIF), headed by Crown Prince Mohammed Bin Salman.
About a year ago, wealthy shareholders agreed a deal worth around £300 million with current Magpies owner Mike Ashley, however, the sale of Newcastle was blocked by Premier League officials based on an ownership test: the EPL were unsure if PIF was independent and autonomous from the Saudi Arabian government. A conflict based on the broadcasting of pirated content within the state also had a huge impact.
However, as major newspaper reports, a Saudi-backed takeover of Newcastle United is due to be announced shortly after the Gulf state lifted a four-year ban on Qatari broadcaster beIN Sports, the official broadcaster of English Premier League matches in the Middle East and Africa.
One of the club's most famous players, the English football legend is excited:
According to the source, the deal could be finalised in the next 24 hours after approval from the Premier League. The Saudi government has promised to shut down all pirate websites, while beIN Sports will become the official broadcaster of the Premier League in the Middle East.
It should be noted that if the deal is successfully completed, Newcastle's shares will go into the possession of the Saudi Investment Fund (PIF), which has combined assets of around $500 billion.
Newcastle's current owner is Mike Ashley. He has been in charge of the club since 2007 having bought it for $180 million.
Don`t miss out 💥: My position was clear, I said at the end of July that I wanted to leave – Kylian Mbappe