5 players Paris Saint-Germain must sell ahead of the 2022-23 Ligue 1 season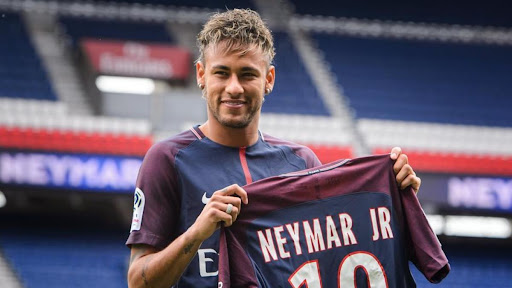 Neymar's career has regressed ever since he moved to PSG from FC Barcelona
Paris Saint-Germain has become a footballing royalty ever since the Qatari Ownership took charge of the French club and while plenty of domestic trophies have followed since, the title that they crave the most – the UEFA Champions League – still remains a distant dream. 
Having reached the final of the Champions League in 2020, they fell short in the final hurdle losing to Bayern Munich in the summit clash. The following year they were dumped out in the semifinal by Manchester City and last year a humiliating exit in the round of 16 compiled their miseries.
Despite having a 2-0 lead from the first leg, PSG choked as three second-half goals from Karim Benzema ended their UCL campaign in disarray. This, after having added some considerable reinforcements last summer, with the likes of Lionel Messi, Sergio Ramos, and Gianluigi Donnarumma all joining on free transfers.
After their heavy transfer spending last year, PSG president Nasser Al-Khelaifi said that a change in approach was needed. There would be no more 'bling bling' and hence Mauricio Pochhetino was fired and in came Christophe Galtier. That changes would reflect in the Ligue 1 giants' transfer approach, as they moved away from big-name transfers and the likes of Vitinha, Nordi Mukiele, and Hugo Ekitike were signed.
However, there are a few players whom they must sell as they change their 'bling bling' approach and shed some dead weight.
Here are five players PSG must sell before the 2022-23 Ligue 1 campaign:
#5 Thilo Kehrer
Having signed the versatile Thilo Kehrer from Schalke in 2018 for 37 million euros, PSG thought they were getting their hands on a player capable of filling in at the centre and the right side of the defense as well.
In reality, though, the German has failed to impress at either of those positions. Kehrer's time at the French capital has been underwhelming, to say the least, as he has failed to cement a place in the playing XI.
With only 85 appearances in Ligue 1 since joining in 2018, the 25-year-old has been a utility player at best, and now that the Parisians have signed Nordi Mukiele, Kehrer should be sold, and since he's young, PSG might not have to endure too much of a loss on the fee that they paid to sign the once German prodigy.
#4 Keylor Navas
From the moment PSG signed Gianluigi Donnarumma, Keylor Navas' time in the French Capital started nearing its end. The 35-year-old custodian has been phenomenal between the sticks but Galtier has chosen Donnarumma as his number 1, and that means Navas will have to play second fiddle. 
He left Real Madrid for the same reason, and the Costa Rican keeper won't be too happy to warm the bench. The wise thing to do would be to move Navas on and given his pedigree, PSG would be able to recoup a decent fee as well for the veteran goalie.
#3 Leandro Paredes
Ever since Leandro Paredes arrived from Zenit St. Petersburg in January 2019 for €47M, he hasn't set the world alight but has done reasonably well. However, the Argentine will be looking for a regular starting berth with the 2022 FIFA World Cup on the horizon and that's why he's looking for a move away from the French Capital.
PSG would be wise to grant him his wish, as they have signed Vitinha, who is a more-rounded player than Paredes. Having made 114 appearances in total for the Parisians across all competitions till date, the 28-year-old has done a decent job and that's why Juventus are keen on signing him.
#2 Mauro Icardi
The soap opera has to end. PSG, as a club, need to be more strict towards some of their players and if Khelaifi was serious about moving away from the 'bling bling' then Mauro Icardi must one of the first ones to go. 
He's a decent player, but he brings way too much baggage with his dramatic personal life which reflects badly on the image of the club as well. Talking about purely sporting merit, Icardi cost the Ligue 1 giants €50 million.
Since arriving at the club in 2019, the Argentine striker has made 92 appearances across all competitions, with 38 goals and 10 assists to show for it. Those numbers are a far cry from what he was offered at Inter Milan and still has a year left on his deal, the Parisians would be better off without the Kardashian of football.
#1 Neymar
When PSG signed Neymar for a record-breaking €222 million from FC Barcelona in 2017, they intended to make a statement. That they did, but the motive was for him to help the French club get their hands on the coveted Champions League title.
The Brazilian forward has often been missing in moments when PSG needed him most, and while he was one of the protagonists in that UCL final run in 2020, they still fell agonisingly short of the motive.
In all likelihood, Neymar comes closest to the 'bling bling' that Al-Khelaifi referred to recently, with his larger-than-life lifestyle proving to be a distraction rather than motivation. Those who saw the 30-year-old playing for Barcelona would feel that his career has only regressed since he left for France.
PSG offered the Brazilian a new deal last summer itself, but there has been a lot of talk about his future lately, and while the ex-Santos prodigy continues to insist that he's happy in Paris, it would be better off for both these parties to move on in their separate ways for the greater good.