Valorant Encourages Non-Male Gamers to Play at the Global Level with Its "VCT Game Changers" Campaign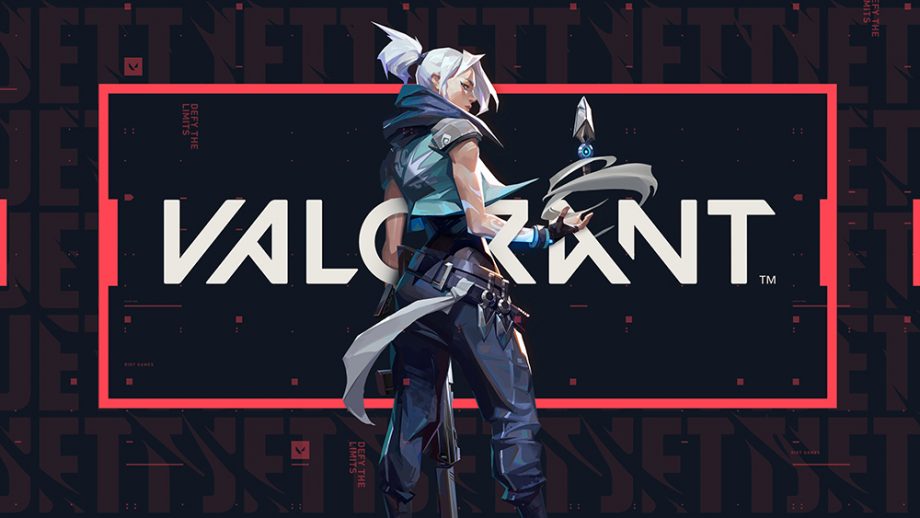 Popular game developing organization Riot Games has announced an exciting new eSports campaign titled the "VCT Game Changers" campaign, with a view to encouraging a larger portion of women and gamers from other minority genders as well to grab their chance to shine at the global stage of the Valorant pro scene.
The enthralling and revolutionary initiative from one of the most coveted eSports entities, Riot Games, came in during this week and has taken the female gaming community by storm. The well-versed "Game Changers" campaign will comprise two separate initiatives that will target to make the ultimate Valorant tournament of the year, the Valorant Champions Tour, a safe haven for non-male gamers.
Valorant's heartfelt attempts to attract the female contingent to the game has been appreciated through and through. Their efforts have been successful in many ways as well. Renowned eSports org Cloud9 formed an all-female Valorant team last year, much to the amazement of the community, as well as the whole eSports domain of the world.
Among the two different initiatives, the first one is an exclusive VCT Game Changers Series. It will eventually consist of quite a few regionally organized "A-grade" tournaments. These tournaments will be played out later this year, beginning with an unnamed North American competition as early as next month.
Meanwhile, the second part of the campaign is aimed at building a high class academy for non-male gamers. In this academy, there will be continuous and sequential weekly and monthly tournaments, as part of the development of young and grassroot Valorant players playing at least at the rookie or the semi-pro level. This academy will also collaborate with the Galorants community group. They will then combinedly try to help develop a generational breed of potential non-male gaming superstars, who are very hard to find even at this modern age. These talented gamers will be benefited hugely from their vital playing time in the traditional tournaments that will be arranged.
Riot Games, in its press release, clarified a lot about the campaign, by stating:
"VCT Game Changers is a new program which will supplement the competitive season by creating new opportunities and exposure for women and other marginalized genders within Valorant esports. The competitive Valorant community is both diverse and incredibly global, and our esports should reflect that. Through Game Changers, we hope to build towards a Valorant Champions Tour that is more inclusive and representative of our community."
The competitive or professional arena of eSports has, from time to time, proved to be a hard place to dwell in for female players in the past, and is considered to be better suited to the male sensibilities. Valorant, in that regard, is no different. The executive producer of the famed battle royale title from Riot herself has, in the past, spoken out about the incidents she faced, and how she reverted from playing alone in the highest level of the Valorant scene, just in order to avoid the constant flow of harassment.
A recent survey from the bludgeoning League Of Legends community has gone on to find out that approximately a one-third portion of women respondents had complained about being sexually or mentally harassed or bullied by other players, or even by their own teammates of a certain gender.
The harassment problem has definitely hindered the growth of eSports and has stapled its recent uprise in the global sports ladder from reaching even higher dimensions. It is also a part of the reason why only such a mere number of women or other-gender gamers have ever bothered to dip their toes into the competitive gaming scene. The pre-conceived notion that or the highly misplaced idea that women are not made for this kind of sport, though, is slowly fading away. 
Anna Donlon, the Executive Producer of Valorant, stated her thoughts on the matter:
"Competing in games as a woman can be a daunting task, oftentimes resulting in a very real competitive disadvantage. While we're addressing this challenge in-game, with improvements to chat, voice communications, and mitigation of griefing, we also see an opportunity to take another step with esports."
Creating such opportunities and enthusiasm amongst the female gamers of the world, to flex their gaming muscles even more and to create so many success stories within the community is a success in itself. There's no doubt that, with proper leadership, this initiative from Riot and Valorant can make it into eSports history books. It can also lead towards a far more engaging future for the competitive Valorant scene.