The League of Legends European Championship (LEC) Declares "KitKat" as Its Main Sponsor for 2021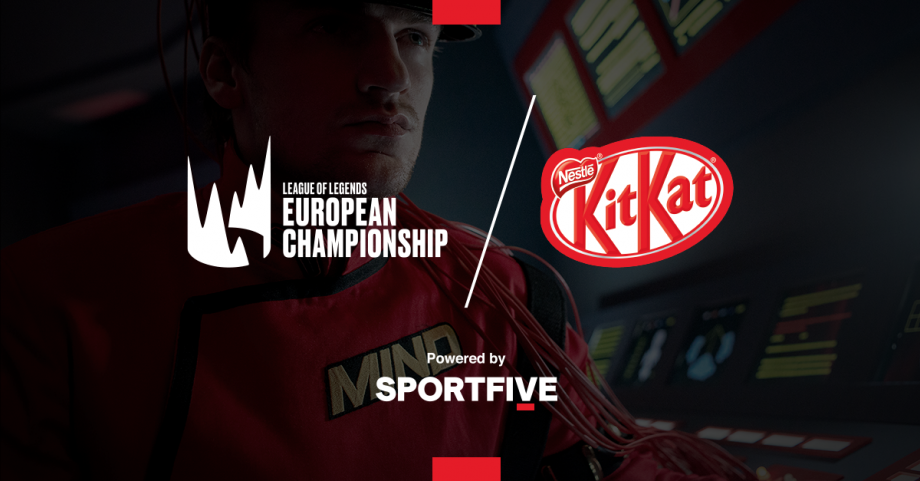 KitKat, the world famous chocolate brand from Nestlé, has been officially named as the prime sponsors of the upcoming League of Legends European Championship (LEC) for the entirety of the 2021 season.
The apparently multi-million dollar deal will subsequently include a continuance of KitKat and Nestlé's revolutionary initiative named "Even the Biggest Champ Needs A Break". The esteemed eSports competition and its organizers will do that by producing a 30-second spot that will be titled "MISSION CONTROL". The lucrative deal between these two giants has been initiated by SPORTFIVE. The organization has also been responsible for the production of KitKat's new TV commercial. No details on the financial terms of the deal were revealed by any parties.
This brand new partnership will also see the whole Nestlé brand fastening their ties within the eSports fraternity with yet another collaboration with the industry. Nestlé and KitKat took the global eSports scene by storm when they entered the fore in 2019 with sponsorship deals for Overwatch, Dota 2, and League of Legends. It seems their interests in the industry have been revitalized by something, as Nestlé has finalized multiple lucrative deals with the Brazillian prime League of Legends tournament called "CBLOL" and the popular Spanish eSports org "Vodafone Giants".
KitKat's Marketing Manager for its operations in Europe, North Africa, and Middle East, Georg Fischer, expressed his pure delight with the deal, by saying:
"Putting a gamer in front of the monitor and placing the brand logo next to it? Anyone can do that. This is why we are following another approach and are kicking off the LEC partnership with a specially produced image spot that brings fun, entertainment and shows the gamer from a 'different side'."
KitKat, as an organization too, opened up by stating in a press release that their priceless campaign 'MISSION CONTROL' only aims at showing the interconnection between the different characteristics of a gamer, in order to increase their control on themselves. These characteristics include:
Analysing different situations,
Working on various motor skills,
Keeping a cool head at times of despair or anger, and
Making the best decisions in the toughest of situations.
The aforementioned 30-second spot will try to illustrate the eternal struggle that goes on inside a gamer's mind when they are under constant pressure to perform, and which can only be reduced, eased and diminished by taking a bite off a KitKat.
Georg Fischer also talked about the campaign:
"We are presenting the gamer multifaceted. As a gamer sometimes you struggle with yourself: Should I continue playing after a [losing] streak? Should I think of the team first or my own performance? We create situations that every gamer can relate to and literally jump into the head – the MISSION CONTROL."
The League of Legends European Championship (LEC) has retained most of its executive sponsors for its upcoming 2021 season, which is set to hit the floors on January 22. The list of these sponsors includes big names such as Alienware, KIA and Logitech G.
Riot Games' Head of Sponsorships & New Business for the European zone, Alban Dechelotte, was also delighted with the announcement. He stated:
"We're so happy to be signing on again with KitKat as one of our main partners for 2021. We had such a fruitful time together in 2020, with KitKat helping us to deliver some top-level content for our fans. KitKat started with a pilot, initially, with a relatively low level of activity; so it's incredible that they have recognised the value of our partnership to the extent that they are now one of the major league esports partners across the LEC and local leagues and teams across Europe."
Nestlé, as an organization, has grown to its current stature by securing partnership deals such as this one, and their impressive financial run looks well set to continue. League of Legends peak viewing numbers in Europe and in the whole world, in general, has skyrocketed in the last few months, mostly because of the forced lockdowns in this ongoing pandemic and that will only set a broad smile on the faces of the faithfuls at Nestlé and KitKat.