PSG Talon Ties up with Aorus for PCs and Monitors in Hongkong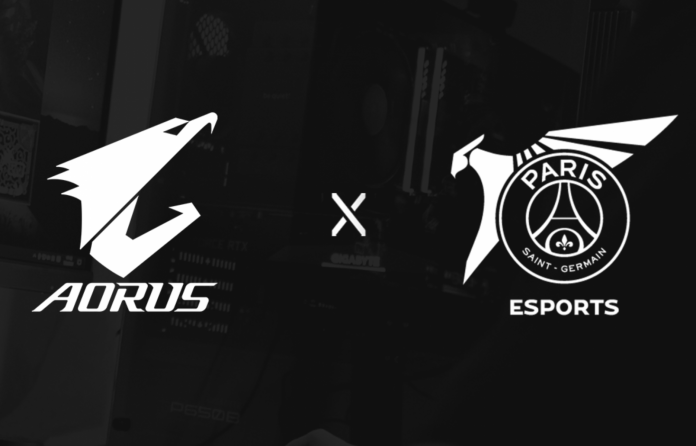 Talon Esports, an up-and-rising digital organization based in Hong Kong, has declared a lucrative partnership deal with the gaming brand, Aorus, which is also powered by the mighty PC manufacturing giant, GIGABYTE.
As a direct byproduct of the partnership, Aorus has also been announced as the PC and Display partner of the current League of Legends roster of PSG Esports called "PSG Talon", a team that is currently competing in the Pacific Championship Series (PCS).
The collaboration will ensure that the gaming brand provides its exclusive PCs and monitors to PSG Talon in Hong Kong for the entirety of 2021.
Talon Esports' Chief Executive Officer (CEO), Sean Zhang, faced the media after the announcement, where he said:
"We are extremely excited to team up with AORUS here in Hong Kong. Having the best possible equipment will ensure that we continue our winning ways in 2021."
Aorus has now joined the likes of Recaro, the seatings producer, and Twitch, the top-class streaming platform, as the official partners of PSG Talon.
GIGABYTE's APAC Sales Director, Angela Liu, also talked about the collaboration, by stating: 
"With the partnership with Talon Esports, we will definitely achieve incredible work in creating content and driving positive impact in the Hong Kong gaming community. Team Up. Fight On!"
In June last year, PSG Esports joined forces with Talon Esports to eventually form the PSG Talon franchise. From there on in, the team-up was lauded by one and all, and they didn't look back either. The out-and-out League of Legends roster, since then, has finished in the top two of the PCS 2020 Summer Playoffs. It has also represented the colors of the Asia-Pacific region at the League of Legends World Championships 2020.
Talon Esports has also garnered much respect in the global eSports scene, earning a wide range of partnership deals outside the realm of League of Legends. They have also tied up with DTAC, the popular telecom company, as well as KFC, the world-famous fast-food chain, and also Carnival, the streetwear organization. Their Arena of Valor team has also progressed with multiple such deals in 2021.
PSG Talon seems to be a proper eSports organization in the making. It will be interesting to see where they go from here. No matter what, victories in bigger tournaments look like a real possibility in the near future.