Natus Vincere Wins the BLAST Premier Global Finals After Dominating Astralis in the Final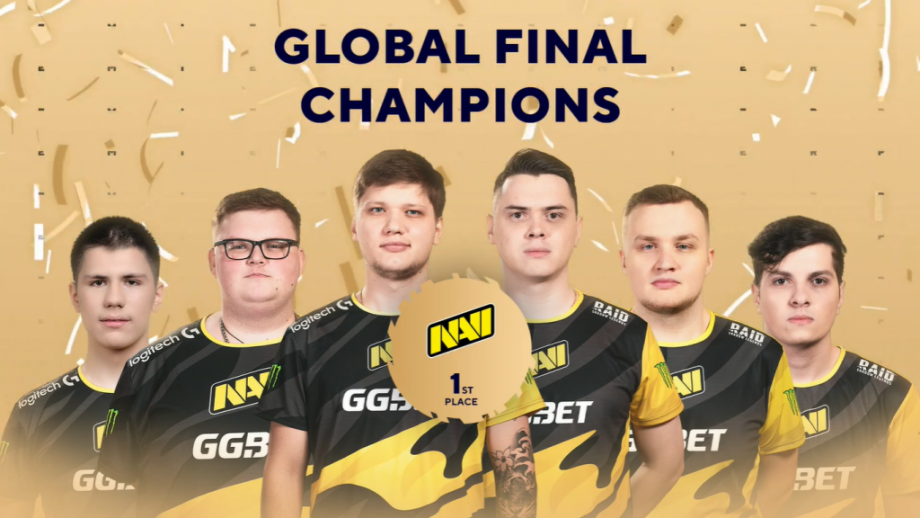 German eSports side Natus Vincere, or Na'Vi, has become the first CS:GO champions of 2021, by winning the famed CS:GO competition, the BLAST Premier Global Finals. They totally blew away the in-form Astralis side in the grand final, and won the game by a 2-0 scoreline, to the sheer surprise of many.
The stage was set for an epic battle between two of the most famous CS:GO teams in recent history. While Astralis was high in confidence, having won several of the big tournaments in the last couple of years, Na'Vi were a bit skeptical before the game, as they had to overcome their "finals" hoodoo. But what transpired in the game, was completely the opposite.
Despite being the "epic matchup" it was hailed as, Na`Vi dominated the game from the very beginning and won the match in just the initial two maps. They took a very early lead in the first map Nuke, and continued the demolition in Inferno as well. Astralis, on the other hand, looked hopeless and unmotivated.
Oleksandr "s1mple" Kostyliev was the main hero for Natus Vincere, as he measured all the in-game moves of his troops. They showed their enthusiasm right from the word go and dominated the first map Nuke, which incidentally they had won 13 times in their previous 17 CS:GO games before the matchup.
Inferno was a different case, though. Astralis put up a strong fight, couldn't quite mount up a consistent pressure on the Natus Vincere side, which was firing on all cylinders. The customary "pistol round" in the second half of the game went down to a thrilling 1v1 matchup between gla1ve and Perfecto, but just like the other matchups, this one too went Na'Vi's way, diminishing any chance of a comeback for Astralis.
Natus Vincere will take home $400,000 as the winning prize money of the BLAST Premier Global Finals. Astralis, though, will have their chance at taking immediate revenge on Na'Vi, as the two sides will clash again in the upcoming BLAST Spring Groups competition, just in a few weeks' time, on February 4.