Natus Vincere Adds Two New Exciting Players to Its Rainbow Six Siege Roster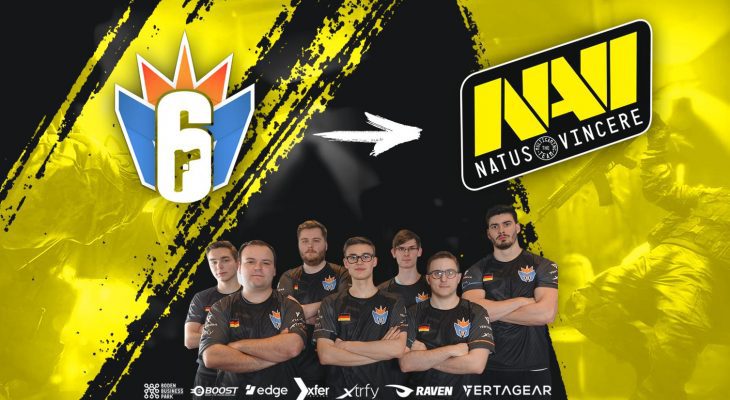 European eSports giants Natus Vincere (Na'Vi) has upgraded its Rainbow Six Siege roster with two extraordinary signings, just ahead of the European League 2021 tournament, which is scheduled to commence on March 18. The two players to join the Na'Vi Rainbow Six squad are Rickard "Secretly" Olofsson (from Sweden) and Nathan "Nathan" Sharp (from the UK).
Natus Vincere is a very popular name in the Rainbow Six community across the world, with a very aggressive and to-the-face playing style and a friendly brand of fan engagement. They had a bit of a rough patch in 2020, and hence the changes were expected to a certain degree, both by the squad members and the fans of Na'Vi.
Their new signing, "Nathan", is a tremendous upcoming talent with great potential in the British Rainbow Six Siege pro eSports scene. He previously was playing for MnM Gaming, with whom he managed to defeat Na'Vi in the finals of the UK & Ireland Nationals last year, and win more than $7,000 in prize money.
On the other hand, "Secretly" is a more experienced Rainbow Six player, having spent five long years in the professional Rainbow Six arena already, after starting back in early 2016. He has shown extreme consistency and a steady uprise in both form and stature in his last three years at the Pro League, with an exciting gameplay style as well. He also showcased some of his best talent and performances when he triumphed at the Nordic Championship in 2020, where he played for "Chaos Sports Club".
Na'Vi has maintained a good run of results in Rainbow Six tournaments lately. After having a great 2019, with triumphs at the ESL Premiership Winter 2019, Pro League Season 10 – Finals, and the ESL Premiership Summer 2019, Na'Vi couldn't quite live up to the expectations in the pandemic-ridden 2020, with a second-placed finish at the UK & Ireland Nationals – Season 1 – Finals being their best outcome of the year.
That's not it. Along with the announcement of the two new signings, Na'Vi also clarified its situation with one of its other Rainbow Six Siege players. From this point forward, Joe "Joe" Crowther will be benched, and will remain so until the completion of the UK Ireland Nationals Season 2, which is scheduled to be held later this year.
Here's the revamped Na'Vi roster ahead of the European League 2021 tournament:
Jack "Doki" Robertson (UK)
Szymon "Saves" Kamieniak (Poland)
Byron "Blurr" Murray (UK)
Rickard "Secretly" Olofsson (Sweden)
Nathan "Nathan" Sharp (UK).