French Star Raphael Varane Becomes the Holder of the Most-Used Card in FIFA21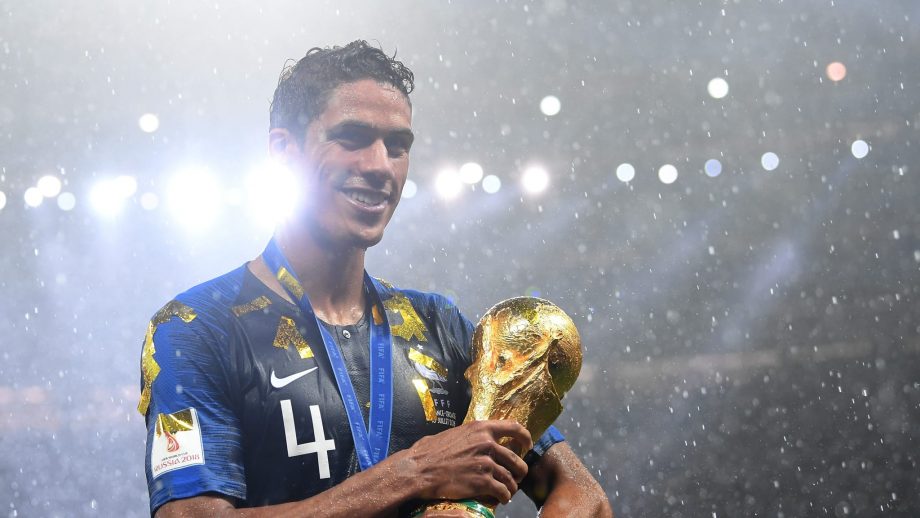 Raphael Varane, the ace center back of France and Real Madrid, has been revealed to be the most popular and most-used player in the football eSports game FIFA 21. The announcement was made according to the research data collected by Unikrn, the popular European eSports betting website.
Until the last weekend (March 6-7), Varane, the French defense machine, had gathered up no less than 36,027,268 outings or appearances in the prime FIFA21 team called the "Ultimate Team". The appearances were recorded from the day FIFA21 was released, back in October 2020. He only nudged past the likes of his French teammate from Chelsea, N'Golo Kante who had 30,255,639 appearances, and the Manchester United winger Marcus Rashford who has amassed 27,584,123 appearances in FIFA21.
An unknown Unikrn spokesperson told the media:
"FIFA Ultimate Team continues to thrive this year and fans are always looking for the next best card to be released, particularly with new dynamic cards available that change rating depending on real-life results."
Some of the other star players who made more than twenty million (yes, you read that right, "20,000,000") match appearances in FIFA21, include the likes of Ferland Mendy (Real Madrid), Kylian Mbappe (Paris Saint Germain), Neymar (Paris Saint Germain), Paul Pogba (Manchester United), and Sadio Mane (Liverpool), etc.
The world-renowned eSports betting site, Unikrn, which is ruling the current charts of eSports betting, has also unveiled a complete Ultimate Team of eleven players which features the most-played and most-used cards in FIFA21. According to the researchers, this Ultimate Team is likely to cost any interested FIFA player a whopping 1.8 million coins, upholding the in-game rates at the moment.
The whole Ultimate Team right now looks like this:
| | | | |
| --- | --- | --- | --- |
| Name | Position | Team | FIFA21 Appearances |
| Allison | GK | Liverpool FC | 17,344,828 |
| Joe Gomez | CB | Liverpool FC | 17,776,444 |
| Virgil van Dijk | CB | Liverpool FC | 18,798,317 |
| Raphael Varane | CB | Real Madrid FC | 36,027,628 |
| Ferland Mendy | LB | Real Madrid FC | 25,688,638 |
| N'Golo Kante | CM | Chelsea FC | 30,255,639 |
| Paul Pogba | CM | Manchester United FC | 25,969,544 |
| Sadio Mane | LW | Liverpool FC | 20,901,285 |
| Marcus Rashford | LF | Manchester United FC | 27,584,123 |
| Neymar Jr | LW | Paris Saint Germain | 22,430,645 |
| Kylian Mbappe | ST | Paris Saint Germain | 22,526,489 |
FIFA21 has a huge player base from all over the world. FIFA players normally do their homework and go for the best players when developing a stellar team of their own. Most of the popular and famous players, thus, appear in the FIFA Ultimate Teams, all the time. There have been some exceptions this time around, though.
The Unikrn spokesperson further opened up to the media and talked about various FIFA-related player traits. He added:
"However, according to our research, FIFA players are still finding a lot of value in the original rare gold versions of some of the world's best players as their prices continue to drop on the transfer market over time. Having a Raphael Varane and Kylian Mbappe in your team is becoming an almost compulsory part of the game now and the number of matches they've featured in appears to back this up."
As it is surprising not to see either Messi or Ronaldo in the virtual FIFA21 Ultimate Team, it is refreshing to see new and young blood being prioritized and utilized more by FIFA players from all around the world. Raphael Varane, despite his criticisms at Real Madrid, has proved to be a fan-favorite. It will be interesting to see whether he can sustain it and replicate the trust on the real pitch for Real Madrid and France. The stage is very much set for him.