Epic Games Teases Upcoming Fortnite-TRON Crossover, Online Leaks Make it Even More Imminent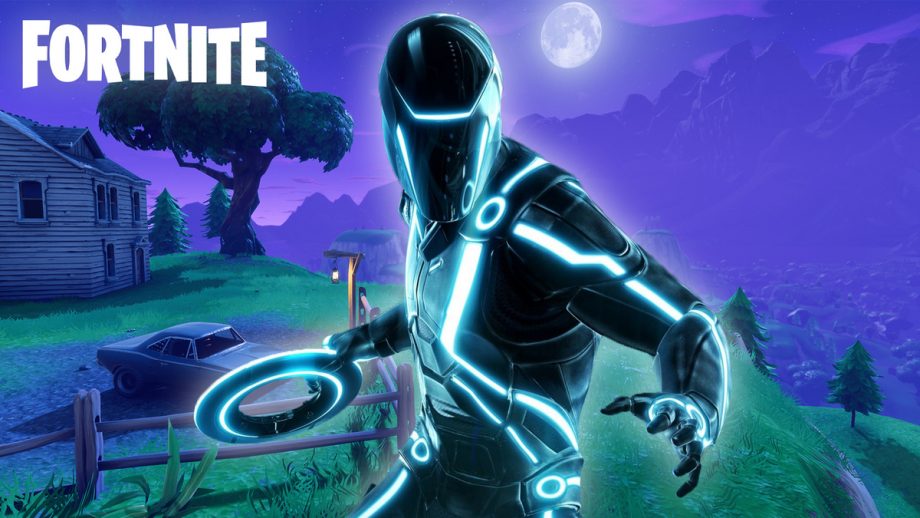 The Grid is calling, and Fortnite has apparently responded to the call. Epic Games, the world-famous game developers, have recently shared a mysterious audio-only teaser on social media that hinted an apparent character being transported to the virtual world of TRON, a world so immensely popular in American fictional and pop culture. Several online Fortnite activists or "data miners" have leaked some additional details about the potential crossover as well.
The intensively measured and secretive eSports teaser enables us to follow a certain character who has apparently found "an incredibly old computer." In the aftermath of pushing a bunch of buttons or keys, the person ultimately screams out loud as a laser beam supposedly transports him to the Grid, the centre of the TRON world. He also reads out a particular line from the computer screen saying "make yourself comfortable." The line was present in the extremely fan-favourite 1982 TRON movie, and is quoted word to word.
The teaser hitting the online space has taken the Fortnite scene by storm and several popular Fortnite enthusiasts have dug deep to bring in additional info regarding the situation.
HYPEX, the popular Fortnite data miner, who has posted or leaked many accurate Fortnite news before, has shared an image on Twitter and merged it with an authentically pieced up electronic soundtrack circulating around a found "Mainframe Portal," which directly resembled TRON, according to many of his followers.
Twea, another renowned online Fornite data miner, has also shared a short video regarding this issue. The video hints at the way the mainframe portal is going to look like in the gameplay of Fortnite. The portal looks something like an interdimensional rift. That means Fortnite players will possibly be able to move in and out of the Grid. Another group of fans think that it could act as a potential POI that is filled with interesting and relevant tasks or quests.
Although TRON could sound very organic and tiny compared to the recent high-calibre crossovers in Fortnite including several characters from the Avengers, Star wars and Jurassic Park etc., there's always some added value when it comes to the relationship between flashing neon lights and the universal gaming aesthetic. Keeping in mind the plethora of mind blowing and thought-provoking designs from the TRON universe, as well as a whole exciting pack of weirdly cool and imaginative cosmetics, this brand new addition could well be another game-changer for Epic's in-demand battle royale title.