Yuzvendra Chahal revealed a horrific incident from the IPL 2013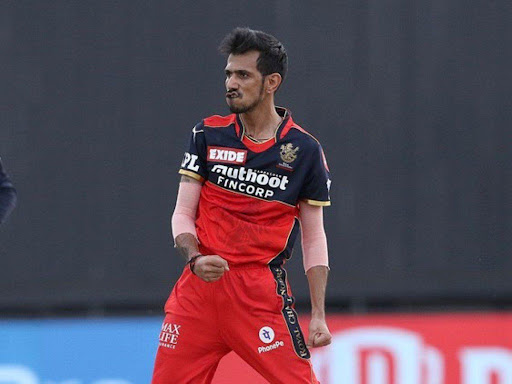 Chahal talks about the incident from the IPL 2013
Yuzvendra Chahal revealed an incident in 2013 when a drunk Mumbai Indians player, who Chahal chose not to name, brandish him from the balcony while he is now enjoying his game from his new team Rajasthan Royals in the ongoing IPL.
Yuzvendra Chahal is enjoying his game by playing from the new franchise in the ongoing IPL season. Playing for Rajasthan Royals, he has managed to take seven wickets in just three games and he would hope to continue his good showing.
Off the field, Chahal is a character and a much-loved figure in the dressing room thanks to his easy-going attitude. However, during his period with Mumbai Indians in 2013, Chahal had to deal with an inedible incident when a player got drunk.
In a video shared by the franchise Rajasthan Royals on Twitter, Chahal, as well as Karun Nair, and Ravichandran Ashwin narrated their "comeback stories".
He further explained an incident that he said, "not many people know about".
He revealed his narrow escape in 2013 when a drunk Mumbai Indians player, who Chahal chose not to name, brandish him from the balcony.
"My story, some people know about. I have never spoken about this, I never shared this. In 2013, I was with the Mumbai Indians. We had a match in Bengaluru. There was a get-together after that. There was a very drunk player, I will not take his name. He was very drunk; he was looking at me and he just called me. He took me outside and he dangled me from the balcony,"

Chahal told Ashwin and Nair in the video.
"My hands were around him. Had I lost my grip, I was on the 15th floor. Suddenly many people who were there came and got the situation under control. I kind of fainted. They gave me water, then I realized how responsible you should be if you go out anywhere. So, this was one incident where I felt I made a narrow escape. Had there been the slightest of mistake, I would have fallen,"

he added.
Chahal was a part of Mumbai Indians for just one edition in 2013 after which he connected with Royal Challengers Bangalore. He was featured for MI in a single game and couldn't manage to pick a wicket in his debut season.
Earlier in the year, on a podcast published by his earlier team Royal Challengers Bangalore, Chahal had narrated an episode from 2011, talking about his then teammates, James Faulkner and Andrew Symonds had roped him up, taped his mouth, left him in a room, and forgot about him for a whole night.
"It happened in 2011 when Mumbai Indians won the Champions League. We were in Chennai. He [Symonds] had had a lot of 'fruit juice' (laughs). I don't know what he was thinking, but he and James Franklin got together and tied my hands and legs and said, 'no, you've to open,"

Chahal said.
"They were so lost that they taped my mouth and forgot about me completely during the party. Then they all left and, in the morning, someone came to clean [the room] and saw me, and called a few others and untied me. They asked me when I had been there, and I said, 'I've been here the whole night'. So that became a funny story."
Chahal's current IPL team Rajasthan Royals has won the two matches in the ongoing edition. His franchise had lost only one game against his old franchise team Royal Challengers Bangalore.