Top 3 performances by Indian wicketkeepers in Test cricket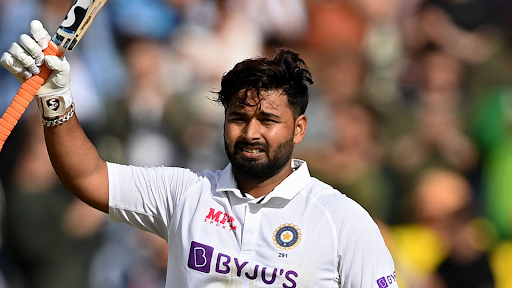 Rishabh Pant scored 203 runs in the Edgbaston Test against England
Scorecard will show that India lost the fifth match of the recently-concluded five-match Test series against England, but only those who have witnessed this match will be able to tell tales about the audacious resilience campaign launched by India's wicketkeeper, Rishabh Pant.
Pant has improved leaps and bounds in Test cricket since his debut, and with time, he only seems to be getting better. In 31 Test matches for India, he has scored 2123 runs, which includes five centuries and twice as many half-centuries.
Though his second innings knock in the historic win against Australia in Gabba was special, if we are to consider the accumulated score across both innings, it was this Test match at Edgbaston which happens to be Pant's best ever performance in the longest format of the game.
He scored 203 runs across both innings which has earned him the 18th rank on the list of most runs scored in a single Test match by a wicketkeeper. However, while his performance was certainly extraordinary, the men in blue have seen two even better performances in Test cricket from wicketkeepers.
Check out the top three performances by Indian wicketkeepers in Test cricket:
#1 Budhi Kunderan – 230 runs vs England
Though Pant was indeed magical at Edgbaston, it was only the third-highest score in a Test match by an Indian wicketkeeper. The record of the best performance by an Indian wicketkeeper in the history of Test cricket is proudly owned by Budhisagar Krisnappa Kunderan, affectionately called 'Budhi.'
This particular match was played against England as well, way back in 1964 at Chennai's Nehru Stadium. India batted first and scored 457/7 runs before declaring, with Kunderan himself scoring 192 runs.
After England was bowled out for 317 runs in the next match, India declared at 152/9 in the second innings. This time around, the Indian batters did not look as confident, but Kunderan was once again the highest scorer from his team with a knock of 38 runs.
Chasing a target of 293 runs, England could only score 241/5 before the curtains were called and the spoils were shared. Kunderan scored 230 runs in this game, which is the highest by an Indian and the seventh-highest overall in terms of most runs scored in a Test match by a wicketkeeper.
#2 Mahendra Singh Dhoni – 224 runs vs Australia
Mahendra Singh Dhoni might have been the subject of mockery and ridicule for the lack of centuries outside Asia, but that does not hamper his incredible career statistics in any way. He is second in the list of best performances from an Indian wicketkeeper in Test cricket.
In this match, India took on Australia in 2013, with the venue with Chennai this time around as well. However, MA Chidambaram Stadium was the host here. In reply to Australia's first innings total of 380 runs, India scored 572.
While the likes of Sachin Tendulkar and Virat Kohli batted well, the best performer was undoubtedly Dhoni, who scored 224 runs in only 265 deliveries. This match ended in a stalemate as well and Dhoni did not get a chance of batting in the second innings.
Given that he was only 117 runs away from Andy Flower's record of the most runs scored by a wicketkeeper in a Test match (341), Dhoni could have broken quite a few records if the game had an additional day of play.
#3 Rishabh Pant – 203 runs vs England
It takes the perfect fixture of talent and temperament to feature on a list alongside Kunderan and Dhoni, and Pant has that in abundance. History unfolded for him when India took England in the fifth Test at Edgbaston.
Batting first, India found themselves struggling at 98/5 when Pant decided to turn things around. He scored 146 runs, while his partner Ravindra Jadeja scored 104 runs to take the men in blue's total to 416.
After bowling the hosts out for only 284, India found themselves in a spot of bother once again in the second innings, with the score being 75/3. However, Pant came to India's rescue once again by scoring 57 runs.
Overall, he scored 203 runs in this match, which is also the second-highest score by a wicketkeeper in a Test match in England, following Alec Stewart's 204 runs against South Africa back in 1998. Though India lost the match, their fans will certainly reminisce and cherish these two knocks from Pant for years to come.