South Africa risk 2023 ODI World Cup qualification by pulling out of Australia tour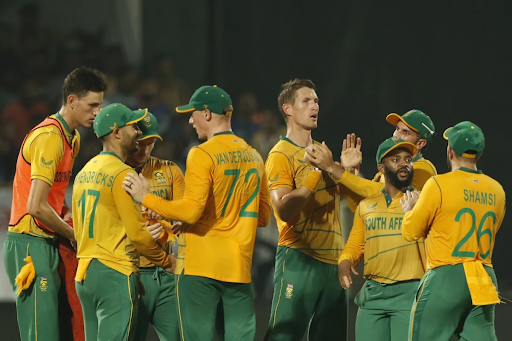 South Africa were slated to play in a three-match ODI series in Australia after their three-Test series
South Africa have withdrawn from their one-day international series set to be played in Australia in January 2023, which has had an impact on the chances of their qualification for the 50 over World Cup to be played later in the year in India. 
By forfeiting the three-match ODI series, South Africa conceded crucial points to Australia which means that they get pushed closer to missing direct qualification for the 2023 World Cup to be played in India in the later part of the year.
South Africa are currently placed at the 11th position in the points table with just 4 wins in 13 matches. It must be remembered that top 8 teams in the ODI Super League on the cut-off date in May next year will get direct qualification for the 2023 World Cup.
The remaining five teams will have to compete with five Associate teams in a qualifying event for the final two positions in the main event.
Cricket South Africa (CSA) had made a request to Cricket Australia (CA) last month to move the series which was to be played after the three-Test series between the two countries.
This request came after cricket South Africa announced a new T20 league to be played in the country in the month of January. Unfortunately due to a busy calendar, new dates for the ODI series between Australia and South Africa cannot be worked out.