Shreyas Iyer heaps praise on Andre Russell, Umesh Yadav after Kolkata Knight Riders beat Punjab Kings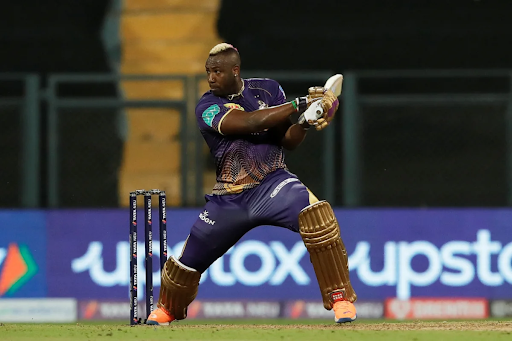 Andre Russell powered Kolkata Knight Riders to a massive win on Friday against Punjab Kings
Kolkata Knight Riders (KKR) captain Shreyas Iyer heaped praise on all-rounder Andre Russell and fast bowler Umesh Yadav after the two played important roles in their victory by six wickets over Punjab Kings (PBKS) in the match number eight of the Indian Premier League (IPL) 2022 at the Wankhede Stadium in Mumbai on Friday night.
Umesh Yadav took 4/23 from his four overs to help Kolkata Knight Riders bowl Punjab Kings out for just 137 after Shreyas Iyer won the toss and invited the opposition to bat first.
In their reply, Andre Russell hammered 70 not out studded with 8 sixes and 2 boundaries as KKR finished at 141/4 in only 14.3 overs to win the game by 6 wickets intact and more than 5 overs to spare.
Iyer said it was pleasing to see Russell bat the way he did on Friday night in Mumbai.
"It was such a relief to see him hit so clearly. Simply outstanding hitting — it was Russell muscle, for serious,"

Iyer said. 
Talking about his innings of 70 not out rom only 31 balls which included 8 sixes and 2 fours, Russell said,
"Feeling awesome, man. This is the reason why we play the game. In that position, I know what I can do. It was good to have someone at the crease like Sam. Once I started sweating, I told him that I'm gonna go. I back my ability. I'm happy to do whatever the team requires. I'm looking to bowl in the death. 
"We have a good amount of bowlers, a few guys that can slip in one or two as well. If I bowl two, at least I can feel like an all-rounder. But some games, I may not bowl a ball so I'm happy to take the batting as well and hit some sixes — do whatever I can do to contribute for the team."
KKR captain Iyer also revealed that India fast bowler Umesh Yadav, who has been a revelation for them this season, has had his share of troubles.
"I was just having a chat with him. He said he's getting older but I told him he's getting fitter and stronger. He's been putting in the hard yards at practice, I see him in the gym every time I go. He's hungry and wants the team to win. He's been a great colleague to work with,"

Iyer said.