Players are not a machine, says Indian new T20 captain Rohit Sharma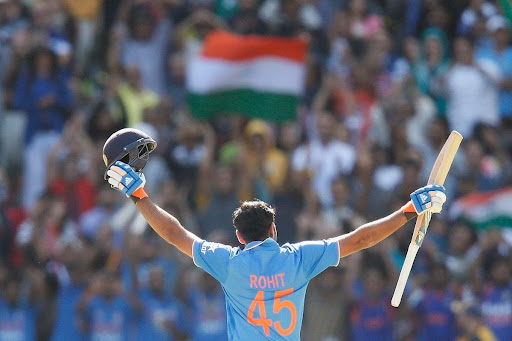 ESPNcricinfo/Twitter
Indian opener Rohit Sharma will lead the team in the T20 series against New Zealand and he pointed out that workload management is very important for players and "they are not machines".
Indian T20 Skipper Rohit Sharma said Tuesday his players were "not machines" and needed rest, ahead of the important home series against New Zealand just after the T20 World Cup.
The first T20 game will be played between both countries on November 17 in Jaipur, the second one on November 19 in Ranchi, and the last one on November 21 in Kolkata.
Both will be played in the two test match series on November 25-29 in Kanpur and December 3-7 in Kolkata.
"Workload management is very important to us. Players are not machines. Taking time off is necessary,"

Sharma said at a virtual press conference, with India's new coach Rahul Dravid at his side.
"Some players who have been playing for the long need to be rested to remain fresh. We want all our boys to be mentally fresh for the challenges ahead,"

he added.
Indian test captain Virat Kohli taking a break from the T20I series and the first test game against Black Caps.
Indian regular skipper Kane Williamson will also take a break from the T20 series against India but will be available for their team in the test games.
Former Indian batting player Rahul Dravid said cricketers needed to follow the example of footballers when it came to managing their workload.
"Even in football, the big players don't play all the matches. A player's mental and physical well-being (is) very important,"

he said.
Earlier in the day, Kiwi's right-arm pacer Tim Southee, who will lead the team in the T20 series in the absence of Williamson, revealed the busy scheduling and the team's long term in Covid-19 bubbles were weighing on his side.
"It's a pretty busy schedule… even before leading into the T20 World Cup, we had a series in Bangladesh and Pakistan,"

said Southee, who will lead his squad in Williamson's absence.
He added that the Kiwis
"haven't had a chance to stop and think"

since Sunday's finals loss in Dubai.