PCB approaches ICC to get hosting rights of six major upcoming events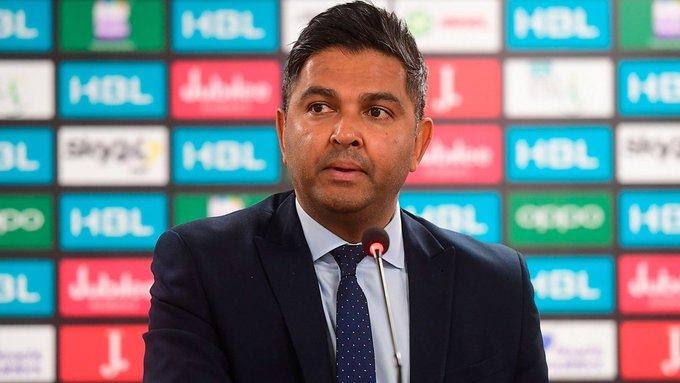 BBC World Service Sport
Pakistan Cricket Board (PCB) has submitted the expression of interest to host six major upcoming ICC events between 2024-31, after their Board of Governors meeting on Thursday, July 1.
The Board expresses their will to host the Champions Trophy in 2025 and 2029 on their own and also want to host the T20 World Cup in 2026 and 2028, and the 50 overs World Cup in 2027 and 2031 in collaboration with other Asian Countries.
"The BoG was informed that the PCB has submitted an expression of interest for six ICC Events in the 2024-31 cycle. Of these six events, the PCB is keen to host the three-venue ICC Champions Trophy 2025 and 2029 on its own,"

read a statement from PCB. 
"While it has offered to host the remaining four events — two eight-venue T20 World Cup Cups 2026 and 2028, as well as the two 10-venue ICC Men's Cricket World Cups 2027 and 2031 — in partnership with other Asian countries,"

it added.
Last month, ICC announced detailed plans for the upcoming World events in the next cycle that where the eight global events will be held. The 50 overs World Cup will see 14 competitors for the title while 20 teams will compete for T20 World Cup.
"The ICC's evaluation committee will now examine and evaluate the PCB as well as other members' expression of interests and revert with their decision before the second phase of the event hosting process begins in September,"

the board said in a statement. 
"The PCB remains hopeful that it will earn hosting rights of, at least, one event, which, in turn, will act as a great boost to Pakistan, which last staged an ICC event in 1996."
In the 20-overs event, the teams will be split into four groups and the top two teams from each group will qualify into the next stage – the Super Eight – which will then select teams to further qualify for the semi-finals and the final.
The dates of four T20 World Cups have been decided so far. They are going to be held in 2024, 2026, 2028, and 2030, respectively.
The Champions Trophy, which will come back in 2025 after a gap of eight years, will be played in the same format where eight teams will split into two groups, which further shortlists four to qualify for the semi-finals and the final.
ICC also confirmed that the hosts for Men's events will be finalized in September by the end of his year. There could also be first-time hosts for Women and U19 events, said the governing body.