Pakistan looks to carry the winning momentum into the Test series against Bangladesh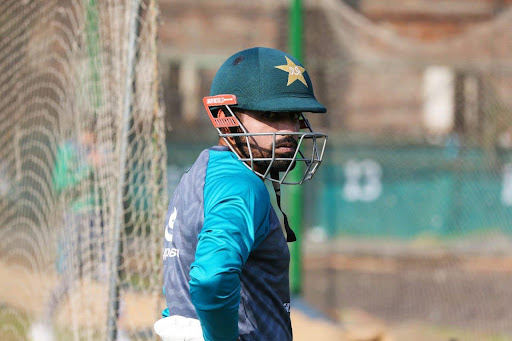 Babar Azam/Twitter
Pakistan Captain Babar Azam is hoping that their team will get the same momentum as they were carried in the T20 series while the opening test game will be played on November 26 at Chattogram.
Pakistani skipper Babar Azam is looking to carry the winning momentum in the test series against Bangal Tigers after their 3-0 T20I series win. The first test match will be played on November 26 at Chattogram.
"Moving forward we would like to keep the momentum (that we earned in the T20 series) in Test matches and we have experienced players in the Test team,"

said Babar adding that he is happy to see how his teammates responded in tough situations in the T20Is.
"I think it makes us happy to perform consistently. I think there is a team effort but firstly you have to identify where you are struggling and in our case, we struggled in fielding and the middle order and I feel slowly we improving in this regard. You can see how the boys are taking responsibility and now we are winning matches on the back of late order batting while we have improved as a fielding unit," he said.
"In international cricket, the margin of error is very minimal and if you make mistakes the matches will be taken away from you. This group is very keen and they believe in each other and secondly, they are clear about the roles that are entrusted upon them by me and the management. They are executing the plans and they are fulfilling it and taking the responsibility and when a team does that consistently results are bound to [be good],"

he added.
Pakistan had a clean sweep of Bangladesh in the T20 series but Babar Azam didn't play very well in the series. Babar said that he is disappointed not to score but added that he is keen to learn from his mistakes.
"Everyone expects me to perform but unfortunately that did not happen. In cricket, there are ups and downs but the important part is if you are learning from your mistakes because you can learn a lot when things are not going your way. Need to be positive in every match and series. I am doing the hard work and keep doing that no matter whatever situation I am in but I don't leave my hard work and I believe in me,"

said Babar adding that he is happy to see fans coming back to the cricket field.
Bangladesh cricket board allowed 50 percent of fans in the stadium during the T20 series between Pakistan and Bangladesh.
"Fifty percent were allowed but the way the fans supported us in three matches, we enjoyed it and the fans enjoyed it as well. I think we were missing those things and slowly everything is opening up and the fans were allowed to come and I think it is quite a good sign,"

said Babar.
However, Bangladesh all-rounder Shakib-al-Hasan didn't travel with the team for the test series against Pakistan because he is not fully recovered from the hamstring injury.
"Today Shakib completed his MRI and did not travel with the team and now he is expected to be Dhaka,"

a member of the team management confirmed to Cricbuzz.