Pakistan has game-changers; we have to bring our A-game – Virat Kohli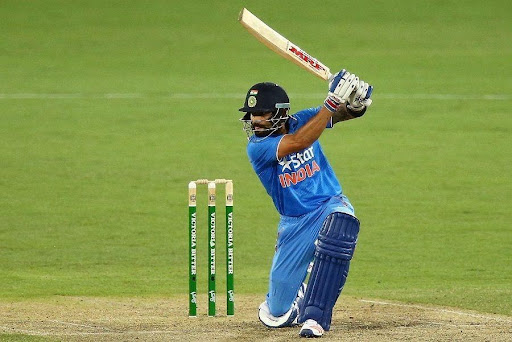 Twitter
Indian captain Virat Kohli said that Pakistan has many game-changers in their team and they will need to bring their A-game to beat Pakistan and shouldn't take things calmly.
Pakistan and India's rivalry clash would be held at Dubai Cricket Stadium on October 24.
This is the most waiting match of the event. Both countries will open their tournament campaign by playing against each other on Sunday.
Pakistan and India have been one of the most highlighted matches in the ICC events and both nations have shared great memories from it.
India and Pakistan have last met each other in the 2019 World Cup and now will play against each other in the T20 World Cup.
Pakistan has a very good record against India in the bilateral series. However, Pakistan's performance in the ICC World Cup events is not satisfying and men in green always look in trouble in the big events against India.
India is unbeaten in the ICC T20 World Cup against Pakistan.
Indian skipper Virat Kohli is not taking things lightly. He said that Pakistan has many game-changers in their team that would create difficulties for them and India would try to convey their "A-game" to get the higher of them.
Learn here: The latest updates on England, India's fifth Test
"Pakistan are strong, you have to play your best cricket against them every time. They have players who are game-changers. We have to bring our A-game against Pakistan,"

Kohli said in the pre-match virtual press conference.
Ahead of the game, India is still sweating on star all-rounder Hardik Pandya's health.
He played for the Mumbai Indians in the second leg of the IPL as a batting specialist. He didn't even bowl a single over in the League due to fitness issues.
His lack of ability to bowl has raised many questions on his place in the playing XI.
Talking about Hardik Pandya, the Indian skipper said he is "getting better in terms of being prepared to bowl".
"We have spoken about our combinations but not going to reveal them right now. We are confident in terms of execution."
"I feel Hardik presently is getting better in terms of being prepared to bowl two overs for us. Till the time he starts bowling, we have created a few options for ourselves. What he offers at number 6 as a batter, we can't create something like that overnight,"

said the Indian captain.