India-England fifth Test to be played at Edgbaston in July 2022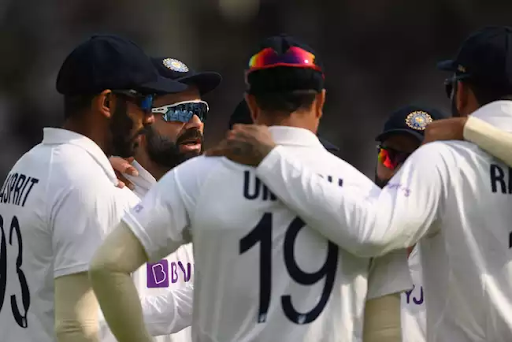 India have an unassailable lead of 2-1 going into the final Test against England
India and England will complete their five-match series for the Pataudi Trophy next year in July 2022 when they meet for the fifth and final Test to be played at Edgbaston and not at Old Trafford as it was scheduled earlier. India had withdrawn from the fifth and final Test of the series before the second leg of Indian Premier League (IPL) 2021 citing an outbreak of the coronavirus cases in their camp.
India were ahead by 2-1 in the five-match series with one match left to be played in September this year, but a string of coronavirus come cases in their camp which also involved their head coach Ravi Shastri as well as some of the other members of the coaching staff, forced to them to withdraw from the contest.
The England and Wales Cricket Board (ECB) had initially stated in a media release that India had forfeited the Test match which meant that the outcome of the series was 2-2, but it was later on revised. It has now come to light that the series is still incomplete and the outcome of the Pataudi trophy 2021 will be determined with the result of the fifth and final test in July 2022 at Edgbaston. The match will be played from July 1-5, 2022.
India were ahead 2-1 in the series having recorded victories at Lord's and at The Oval, while they had lost the third Test at Leeds after starting the series with a drawn Test at Nottingham.
There was a huge outcry particularly in England over the decision of Indian players to not play in the final Test match, with the host cricket board Lancashire standing to suffer huge financial losses due to the shocking postponement of the match.
The venue Old Trafford will not be able to host the match between India and England next year in July 2022 because there are music concerts by Foo Fighters and Red Hot Chilli Peppers scheduled to be held here, and this ground will rather have England taking on South Africa in the second Test match of their bilateral series next year.
"We are very pleased that we have reached an agreement with the BCCI to create a fitting end to what has been a brilliant series so far,"

said Tom Harrison, the CEO of ECB. 
The inclusion of the fifth Test match means that there have been changes in the dates for the white-ball series between India and England. India will now play three T20 Internationals against England on July 7, 9 and 10 at Ageas Bowl, Edgbaston and Trent Bridge respectively.
India will also play three one-day internationals on this tour, with the first to be played at The Oval on July 12, the second at Lord's on July 14 and the third and final ODI at Old Trafford on July 17.