Pakistan government issues visas to Afghan players for ODI series in Sri Lanka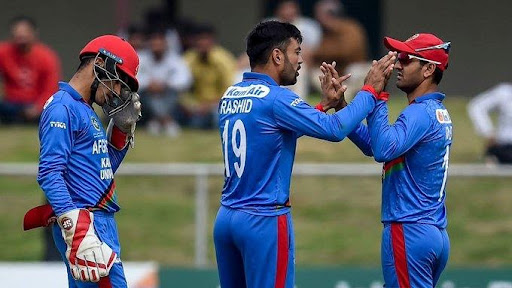 Twitter
Pakistan government has issued visas to Afghanistan cricket players ahead of the three-match ODI series in Sri Lanka, starting from next month.
The news was confirmed after Fawad Chaudhry, Federal Minister of Information and Broadcasting, shared the news on his official Twitter handle on Sunday.
"Pakistan has issued visas to the Afghan cricket team, we hope and pray that the Afghan cricket team will bring smiles on the faces of its people,"

tweeted Fawad. 
The purpose of issuing visas to Afghan players is to make sure that they can reach Sri Lanka via Pakistan and UAE.
The decision was taken considering the Taliban's takeover of the country as a result no commercial flights are available from Kabul.
The Afghanistan cricket team's travel plan includes a road trip to Pakistan, which will probably take place from today, followed by a flight to Dubai and Colombo, respectively.
"All the Afghanistan players have got visas and they will enter Pakistan through the Turkham border, the busiest port of entry between the two countries,"

a source revealed.
Pakistan Cricket Board (PCB) also offered to host the series in Pakistan but Afghanistan Cricket Board (ACB) declined the offer.
The series opener will be played at Hambantota from September 3.
Also read: New Zealand tour of Pakistan in trouble