Mumbai Indians sign Sachin Tendulkar's son Arjun in IPL 2021 auction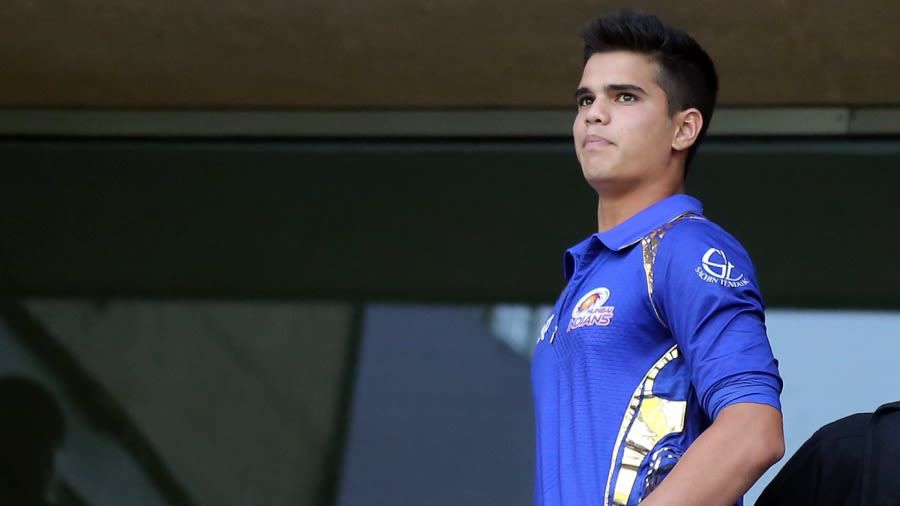 Arjun Tendulkar is known to be a left-arm fast bowler and a left-handed batsman
The five-time Indian Premier League (IPL) winner Mumbai Indians have roped in the legendary Indian cricketer Sachin Tendulkar's son Arjun, who happens to be a fast bowling all-rounder ahead of the T20 cricket tournament's 14th edition to be played in a few months' time. 
Arjun has been on the rise across ranks for Mumbai side in the domestic circuit and he will be ready to take the field for the most successful IPL team ever in history, having spent plenty of time with the T20 side as well as other big teams across the world such as England.
Arjun's was the last name to pop up on the auction table during the IPL 2021 auction which was held in Chennai on Thursday, and Mumbai Indians showed no delay in acquiring the young bowling all-rounder for his base price of Indian rupees 20 lakhs.
The former Sri Lanka cricketer Mahela Jayawardene, who has also been the head coach of the Mumbai Indians, was quick to defend their team's call after people complained of nepotism given the fact that Sachin Tendulkar has played for the franchise in the past and has been associated with them for a long time as one of the mentors.
"We've looked at it purely on a skill basis. I mean, there is going to be a big tag on his head because of Sachin. But, luckily, he's a bowler, not a batsman. So I think Sachin will be very proud if he could bowl like Arjun," said Jayawardene. 
Former India fast bowler and the current director of cricket operations for the Mumbai Indians, Zaheer Khan was also quick to convey his take on the attractive name that the five-time IPL winners added in their roster. The presence of another Tendulkar in the IPL side would certainly attract a lot of attention.
Zaheer said,
"Over the years, you've seen with our set-up, we've always backed the youngsters. We have always been scouting hard for talents, give them the opportunities. That has not changed in this auction as well. If you see, we have managed to achieve that nice balance of youth and experience. So that thorough process has been there and we'll continue to do that."
The young Tendulkar is known to be a left-arm fast bowler as well as a handy left-handed batsman in the lower-order for several age group teams in Mumbai.