MS Dhoni to captain Chennai Super Kings in IPL 2023; Ravindra Jadeja available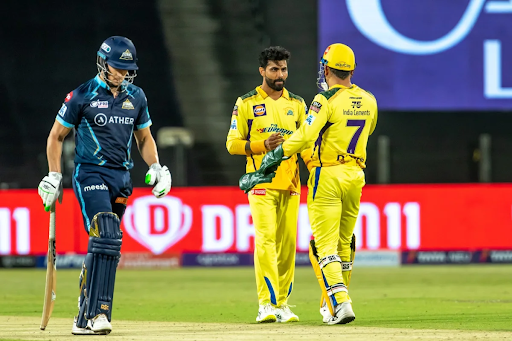 MS Dhoni and Ravindra Jadeja will both be a part of the Chennai Super Kings' team next year
The four-time winners and one of the most successful teams in the Indian Premier League (IPL), Chennai Super Kings have been bolstered with the news that their legendary captain MS Dhoni will not only continue playing in next year's Indian Premier League (IPL) 2023,  but will also be their captain. 
MS Dhoni had to take over the captaincy job midway through the season in IPL 2022 after Ravindra Jadeja, who had been announced the captain of the Chennai Super Kings team at the start of the 15th edition, requested the formal leader to take over again and allow him to focus on his individual game.
Ravindra Jadeja was eventually ruled out of IPL 2022 due to an injury but there were several reports and speculations doing rounds that all was not well between the mercurial all-rounder, if franchisee Chennai Super Kings and even MS Dhoni.
Dhoni was asked about his plans for the next year by former West Indies cricketer-turned-commentator Ian Bishop during CSK's last match in IPL 2022 against Rajasthan Royals on Friday. The four-time winners and one of the most dangerous teams in the tournament, CSK finished second last in the competition this year, where they were also the defending champions.
On the query made to him, MS Dhoni confirmed by saying, 
"Definitely [I will play IPL 2023]. It's a simple reason: it will be unfair to not play in Chennai and say thank you [to the fans]. Mumbai is one place where, as a team and as an individual, I have got a lot of love and affection. But it wouldn't be nice to the CSK fans.
"And also, hopefully next year there will be an opportunity where the teams will be travelling so it will be a like thank you to all the different places where we will be playing games at different venues. Whether it will be my last year or not that's a big question, because you know we can't really predict about something two years down the line. But definitely I'll be working hard to come back strong next year."
Dhoni has always wanted to sign off from T20 cricket in Chennai where he has got tremendous amount of love and support from the cricket-mad city where the Chennai Super Kings are also based.
Last year in November, Dhoni had said during an event organised by Chennai Super Kings,
"I have always planned my cricket. The last ODI that I played in India was in Ranchi. Hopefully my last T20 will be in Chennai. Whether it's next year or in five years' time, I don't know."