Mohammad Hafeez wants authorities to legalize bill against fixing in Pakistan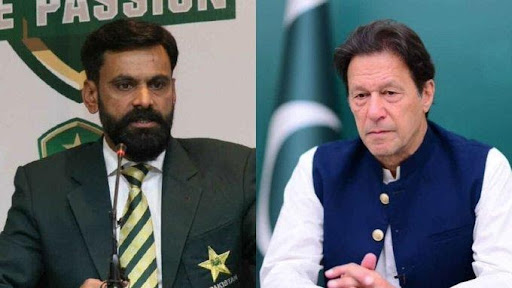 Former Pakistan Cricketer Mohammad Hafeez calls authorities to legalize bill against fixing in the country
Former Pakistan cricketer Mohammad Hafeez demands to legalize the bill against illegal activity like match-fixing to remove it from the root from Pakistan.
In an interview with the sports channel, the 41-year-old expressed disappointment that the bill for match-fixing has been delayed and urged the authorities to pass it soon.
During the tenure of Former PCB Chairman Ehsan Mani, PCB looked to pass the bill where any individual found involved in match-fixing would be banned and face heavy penalties. A proposal based on 77 pages was given to the authorities but no development in this process has been observed yet.
"I read somewhere that ex-chairman Ehsan Mani was looking to pass a bill that a player can't again represent Pakistan after being involved in fixing,"

Hafeez said.
"I can't comprehend why it has not been passed yet. Why people are in hesitation to take this patriotic decision, it should be approved soon,"

he added.
Meanwhile, Hafeez recalled the moment when PCB asked him to play but he refused to play with a fixer in the team. He revealed that he was not happy with the decision but he had to do it for Pakistan and he turned it into positive energy.
"It was shocking for me after I was told by Najam Sethi and Shahryar Khan. I can't compromise on principle stance as Pakistan's pride is my utmost priority. A true patriot would never listen to this. I decided to carry on and said to myself 'why do I have to waste my positive energy on it?"

he maintained.
Likewise, Hafeez also revealed that during his 18-year career for Pakistan, no one had enough guts to offer him something related to fixing.
"It never happened. I think it was because of my lifestyle as I didn't allow anyone to think something like this and talk to me for this act,"

he added.
It must be noted that Hafeez recently took retirement from international cricket in all formats. He represented Pakistan in 55 Tests, 218 ODIs, and 119 T20Is while amassing 12,780 runs across formats. He also took 253 wickets.
Why Mohammad Hafeez gets angry with the Prime Minister
The professor had also called out the fact that in a country where the Prime Minister is a 'Sportsman' yet there is no roadmap for the athletes makes it a huge question mark.
"Personally, I am disappointed with the current government,"

Hafeez said.
"No infrastructure has been set where sportsperson in our country can excel. This is a huge setback for me. I know our Prime Minister is a sportsman and if there is no focus on sports in his tenure, then this is a huge question mark,"

Hafeez added.
"I am proud of them. They took a big step and sincerely raised concern for others. Pakistan is not yet a welfare state and departments were catering to many players, they were fulfilling financial needs. No alternative has not been found yet too."
Meanwhile, Hafeez urged Pakistan Cricket Board (PCB) not to call back players from franchise leagues such as BBL as they receive huge contracts and calling them back damages their reputation.
"Calling back players from leagues put a dent on player's portfolio. Recently, Pakistan players were called back from BBL, I want PCB to revisit this process. When players get NOC, he must play completely as his and Pakistan's reputation is at stake."
Hafeez emphasized as he has been called back from leagues midway on many occasions recently.