Lord's to host ICC World Test Championship 2021-23 final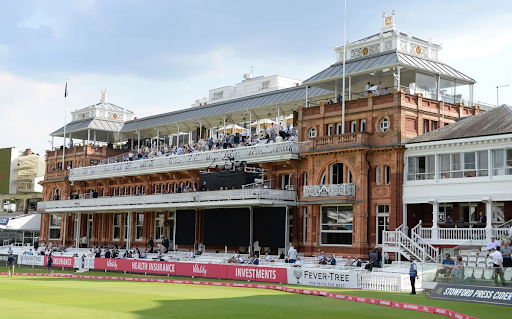 Lord's is expected to be announced as the venue for the next WTC final after the ICC meeting next week
The home of cricket, the Lord's cricket ground in London, is expected to be back as the venue of the final match for the ICC World Test Championship 2021-23 which will be held mid next year. 
Lord's was expected to be the venue for the final of the inaugural edition of the World Test Championship but the contest between India and New Zealand had to be staged in Southampton — a ground that also has a hotel within its premises. New Zealand had prevailed in the contest to record their first major ICC trophy win in more than two decades as they got the better of Virat Kohli's Indian cricket team.
The contest between India and New Zealand in June 2021 was organised at Southampton because of the on-site hotel at the venue, but hosted the majority of international cricket in the wake of the coronavirus pandemic. But as the world is gradually returning to normalcy, the ICC is hopeful to organise the final of the second cycle of the WTC at the Home of Cricket.
ICC Chairman Greg Barclay told BBC's Test match special during the ongoing test match between England and New Zealand at Lord's,
"I think it is scheduled for Lord's, that was always the intention. It's June so that rules out a number of other venues and we've got to get certainty around where it's hosted. We're out of Covid now so subject to arrangements being made and being able to be hosted out of Lord's I think that's the intention."
According to ESPNcricinfo, the cricket governing body is hoping to announce their decision of finalising Lord's as the venue for the next WTC final during their annual general meeting next month.
Meanwhile, Barclay believes that the World Test Championship has provided the conventional format of cricket a new lease of life as there is a lot of competitive test cricket being played beyond powerhouses such as India, Australia and England.
"Men's Test cricket is something that represents the history and legacy of the game, it is what makes the game unique. We are fortunate that we have other formats that can help us sustain Test cricket financially because other than one or two series it is effectively loss-making for boards — players will tell you it is the ultimate test of cricket and they want to play it,"

he said.
The ICC chairperson said that he is anticipating a big change in the amount of test cricket that all countries will play in the future.
"The Test Championship has driven some relevance into it so in 10-15 years' time I still see Test cricket being an integral part. It may be that there is less Test cricket."