Lockie Ferguson gets injured; Adam Milne replaces him in the New Zealand squad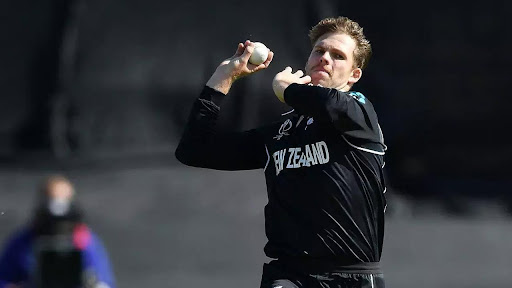 TOI Sports/Twitter
Lockie Ferguson has been ruled out from the World Cup following a calf injury and will be replaced by Adam Milne who was part of the reserve players and he joined the squad after the approval from ICC's Technical Committee.
New Zealand pacer Lockie Ferguson has been ruled out from the T20 World Cup following a calf tear just before their opening game against Pakistan.
Adam Milne is set to replace Ferguson in the kiwi's 15 member squad after they received approval from the ICC's Technical Committee.
As per the New Zealand cricket media release, Ferguson felt tightness in his right calf in the training session on Tuesday night with a subsequent MRI scan that revealed a grade two tear which would require three to four weeks recovery.
"It's a real shame for Lockie to have this happen on the eve of the tournament and the entire team is feeling for him right now,"

head coach Gary Stead said.
"He's a massive part of our T20 side and has been in such good form – so to lose him at this time is a blow. However, we are fortunate to have a like for like replacement in the form of Adam Milne who has been with the squad training for the past two weeks."
Read here: Why Mohamamd Shami gets racist comments from the Indian fans
The 30-year-old was featured in the warm-up game against England on October 20, returning with the figures of 1 for 19. He had shown some brilliant form in the second leg of the IPL in the UAE.
He took 13 wickets for the Kolkata Knight Riders in eight matches at an economy of 7.46.
His replacement player Milne too was at the IPL and picked up three wickets for the Mumbai Indians in the second leg of the tournament.
Speaking to NZC before New Zealand's T20 World Cup campaign, Milne had said he would keep his preparations on track, in case he was drafted into the main squad from the reserves.
I'm just going to go about it how I would usually if I was in the team,"

Milne said. 
"Just try and train and play hard, prepare as well as I can. If something happens, I know I've got a chance and I'm ready to go.
Black Caps have played their tournament opener against Pakistan to start the World Cup campaign on October 26 which they had lost by 5 wickets.
Milne was not a part of the game as he will be available for New Zealand until ICC gives them official approval.