"Last time (in Sri Lanka), we probably didn't do it well enough," says Usman Khawaja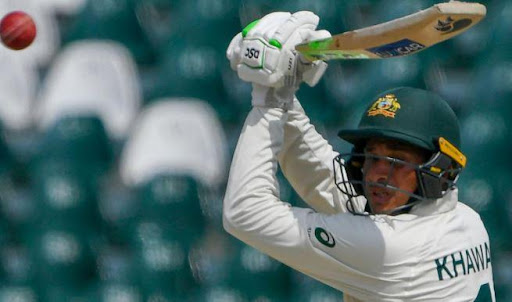 Usman Khawaja talks about the strategy for the series against Sri Lanka
Usman Khawaja hopes Australia have returned better for the upcoming two-match Test series against Sri Lanka that will begin on Wednesday while he also talked about their previous trip to Sri Lanka for their 0-3 whitewash.
The left-handed batter Usman Khawaja hopes that Australia has returned better for the upcoming two-match Test series against Sri Lanka that will begin in Galle on Wednesday.
Having put behind the mistake of being "made a substitute" for their 0-3 whitewash in 2016, Khawja gets back to the Island country in a purple fix extending back to his rebound in the Ashes.
The Southpaw's twin hundreds of years upon a Test return after over two years, in the Sydney game, guaranteed he was on the plane to his genealogical nation, Pakistan, where he hammered two additional hundreds of years and barely passed up two more (97 and 91) in the three-match series, in March.
Speaking to cricket.com.au, Khawaja talks about Australia's previous tour where they were whitewashed by Sri Lanka, and how the side has changed the strategy for the upcoming series.
"I think we had three different plans for three different Test matches, which is not ideal,"

Khawaja said on Sunday.
"It's something that I addressed before we played in Pakistan to the group, just (speaking about) the experiences I've had. Because if you have the right process and you have the right game plan, and you don't execute it, that doesn't mean you need to go and change it.
"Especially in the subcontinent, because things can get tough and change quickly here. Last time (in Sri Lanka), we probably didn't do it well enough. We probably second-guessed ourselves a bit too much."
Australia's victory in Pakistan guarantees they sit on the WTC standings, and Khawaja feels it's an indication that the ongoing yield of players is getting better by gaining from the missteps of their seniors.
"We proved to ourselves in Pakistan that we had the game plan to do well in the subcontinent,"

said Khawaja.
"This is one of the better teams of playing spin that I've been a part of with the Australian cricket team. I think we've learned from past mistakes, and the young guys coming in are learning from the older guys' mistakes.
"I think the big thing is to give players experience and to understand that when they're young, they're going to fail a little bit. (But) if you think that they are the best players, you need to stick with them. Because when they come back next time and the time after that, that's when they're going to start rewarding you. We haven't been great at that in the previous 10-15 years, the Australian cricket team, especially in terms of selection, how we've done it."
"I just have a lot more shots now to spin than I did back then,"

Khawaja said.
"I use my crease better, I score [in] different parts of the ground. It's just about trying to make the best decisions now. A bit of luck is involved too. But if I can do that for long enough, I give myself the best chance to be successful.
"Probably in 2015 and back then before I was a bit disappointed. I felt like I was a very good player of spinners in 2015 back in Australia. But overseas I still struggled, I just didn't have enough options. At least I have enough options now, whether or not they will be successful, I am not sure. But I have more options to score which is nice."