"It would be a farcical series against an under strength England team," Vaughan on Ashes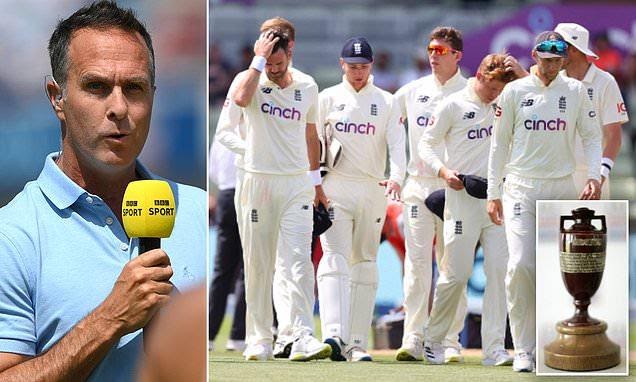 MailOnline Sport
Former England skipper, Michael Vaughan has called for Australian management to relax the pandemic regulation for the players to travel along with their families to the country or delay the Ashes for a year.
Former England Captain, Michael Vaughan expressed his thoughts that due to Australia's travel issues many big names can miss the Ashes and he wants that Ashes should be delayed or it should be at its best.
Due to Covid-19 issues, Australia has been unwilling to allow the England players with their families.
Due to upcoming Christmas and New Year events, it could mean that a lot of England players could miss out on the tour.
Ashes have been one of the most highlighted series and England and Australia have shared great memories with it.
c mentioned that if Australia can't allow families then this series should be delayed instead of playing with a weak England team.
He added that the ashes would become a farcical series without the full-strength England team.
He added that those players who will not play the Ashes due to their families then he could just share sympathy for them.
He also mentioned that Ashes should be played with the proper teams otherwise it would be farcical series. If Ashes is delayed by a year to see the full strength team then it should be delayed.
On previous Ashes, families have joined the players over the Christmas period but similar arrangements would be tangled by Australia's quarantine regulation.
"If this situation is not sorted out quickly and the England players allowed to be joined in Australia by their families then the Ashes have to be delayed by a year,"

Vaughan wrote.
"If not, it would be a farcical series against an under-strength England team.
"The Ashes must be the best against the best."
"I have absolute sympathy with any player thinking of not going and I would back them all the way if they pulled out because they cannot be with their families at Christmas and New Year,"

wrote Vaughan.
"We need the Ashes. But we need the series to be fair and competitive."
The previous Ashes series in 2018 ended in a 2-2 tie.