Indian selectors continue being cautious with Jasprit Bumrah, Ravindra Jadeja's fitness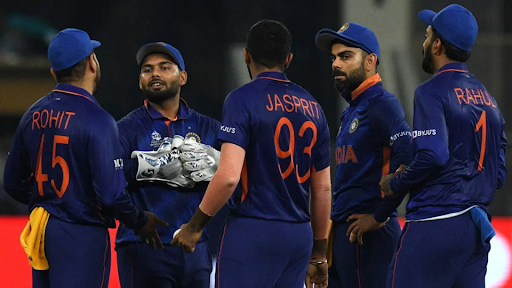 India have a testing season coming up with series against Sri Lanka, New Zealand and Australia lined up
Indian selectors have continued to keep a cautious approach regarding the ace fast bowler Jasprit Bumrah and star all-rounder Ravindra Jadeja, who both have missed a lot of important cricket fixtures including the ICC T20 World Cup 2022 in Australia due to respective injuries.
It has now emerged that despite these two important players recovering from their injuries, the Indian selectors — soon to be replaced — have decided to keep them on the path to recovery and rehabilitation and not rush them into the rigours of international cricket.
This decision has been made keeping in mind that India will be required to win three out of the four Test matches they are slated to play against Australia in February-March 2023 at home, if they have to make it to the final of the ICC World Test Championship 2021-2023.
According to a report in ESPNcricinfo, the lights of Jasprit Bumrah and Ravindra Jadeja have not been selected in the squad for the limited overs series against Sri Lanka because the selectors want to see them in match simulation situations in order to be hundred percent sure about their match fitness.
In the meantime, India's star wicket-keeper batsman Rishabh Pant has been sent to the National Cricket Academy (NCA) in Bangalore for strength and conditioning before the start of the Test series against Australia. The team management feels that like in the past, Rishabh Pant will have a key role to play in the test series and also needs a break after playing more than 40 international matches across formats in the year 2022.
India will play a three match ODI and three match T20 series against Sri Lanka from January 3-15. The tour of the team from the island nation starts with the first T20 on January 3 in Mumbai, followed by second and third matches in Pune and Rajkot on January 5 and January 7 respectively.
The three ODIs between India and Sri Lanka will be played on January 10, 12 and 15 in Guwahati, Kolkata and Thiruvananthapuram. Post the conclusion of the Sri Lanka series, India will begin their preparations to take on New Zealand in a white-ball series consisting of as many matches. The series against the Kiwis will be held once the visitors are free from their red ball assignments in Pakistan.