Indian cricket finally reap benefits of strong planning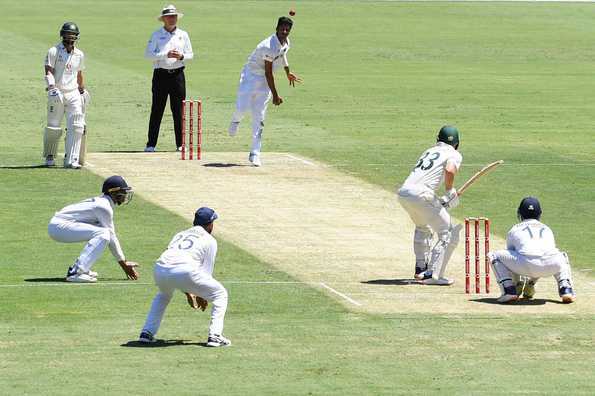 India surprised Australia in all departments, including unearthing talent which the home side did not see coming during the course of the four-Test series
No Asian team has had success the way Indian cricket team has had in Australia. India have, for the first time, beaten Australia in a test series in their backyard for the second time in a row. All credits of this historical achievement, which the visiting side has recorded with a very young and inexperienced side of players facing tremendous obstacles on the way, deserves the richest of applause and commendations that are coming their way.
To understand what the Indian team has achieved in Australia by beating them 2-1 in the Border-Gavaskar Trophy 2020-21, one will have to go beyond the realms of how cricket squads are constituted and managed. India have put in years of hard work to ensure that they do not remain poor travellers when on road—clearly they want to be taken as a team which can win on a consistent basis away from home as well, which is a rarity with each and every side in international cricket at the moment.
India were without their top players such as captain Virat Kohli, Mohammed Shami, Ishant Sharma, Umesh Yadav and even the possible replacements in KL Rahul and Ravindra Jadeja—basically the players who are preferred first and not the ones who are likely to get a chance in places like Australia where winning is incredibly tough.
One of the biggest reasons for India's success was their decision to carry a huge squad and not let their net bowlers, such as Washington Sundar, T Natrajan, Shardul Thakur and even Karthik return home after they were done with the white ball leg of the Australian tour. The decision to hold back all these players proved right when India's frontline fast bowling attack was demolished by a string of injuries and they needed the others to step in.
But where the difference was between an inexperienced bowling line-up of India and the world's best bowling attack of Australia, was how the Indians executed their plans and did not stray from it. Australia's best batsmen Steve Smith and Marnus Labuschagne—who have made tons of runs on stocks such as cut, pull and drive were denied their favourite stocks and Australia played into the Indian plans of being disciplined by not showing enough patience, technique and resolution to bat for long spans of time.
"Australia is one of the most challenging tours. Especially during these COVID times, it was a great move by Ravi Shastri to hold back all the bowlers who had come as net bowlers. After the one-day series, most of them were supposed to go back. But then we thought if something happens to a player, then it would not be possible for anyone to come back because of the [travel] restrictions. So we said, we'll manage with everyone here,"

revealed India's bowling coach and former cricketer Bharat Arun.
India bounced back sensationally from the horrors of Adelaide to register a way which should be remembered for generations at the Melbourne Cricket Ground (MCG) to equalise the series. At Sydney, they needed to bat through the final day to force a draw as Australia struggled with a bland wicket which was not doing anything for their world-class bowling attack and India were successful in force in a draw.
The historic win at Brisbane, Gabba, where Australia had not lost a test match for the last 33 years would not only go down as one of the most sensational wins for any team intercepted but also how a group of young and inexperienced man showed more trust on their talent and skills and execution of the plans, rather than being bullied by a team which failed to back its words with actions and I guess the crowd which was shamelessly racial and regressive.
There are problems galore for the Australian cricket team after this monumental defeat. Not only were they outdone by a team full of second choice players, but the biggest reason for the defeat was that they failed to play their own game. The Australian cricketers are good in skills but are not as imposing as they can get and take matches away from the opponents. None of the Austrian batsmen barring Labuschagne and Smith had any sort of impact on the Indian bowlers, the home team's bowling line-up consisting of Pat Cummins, Mitchell Starc, Josh Hazlewood and spinner Nathan Lyon could not trouble the Indians much on placid wickets and with lack of innovation.
Australia captain Tim Paine is neither getting young nor getting better at his job which remains a concern for a team which has tremendous promise but lack of direction and clear plans that goes along with their skill sets. While India managed to surprise the entire world with their strength of bench and determination, Australia were guilty of being horrible in all departments on key moments and ended up paying a heavy price for that. There are more lessons and learnings for Australia to take than India from what turned out to be perhaps the best Test series the two teams have ever played.