India-Australia Test to be played at New Delhi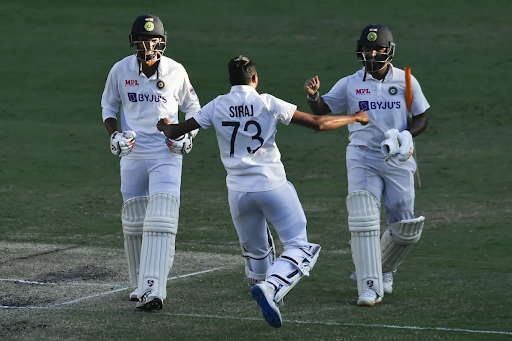 India will be favourites to win against Australia this time around as well
The Feroz Shah Kotla Stadium in New Delhi is slated to host a Test match between India and Australia when the two teams meet early next year for the Border-Gavaskar Trophy in February March 2023. Among the other venues, it will be Ahmedabad, Dharamsala, and one among Chennai, Nagpur or Hyderabad hosting a Test match.
A BCCI official on the condition of anonymity told the Press Trust of India,
"Delhi is likely to host the second of the four Test matches as of now. The dates will be out as and when the Tours and Fixtures committee hold its meeting. Dharamsala, which hosted its first and only Test almost six years back, against Australia in March, 2017, will probably host the third Test."
While Ahmedabad will be hosting the last Test match of the four-match series, one of Chennai or Nagpur or Hyderabad is likely to host the first Test of the Border-Gavaskar Trophy 2022-23. One of the Test matches will be played with the pink cricket ball, which will be the fourth ever such Test match in India.
The series will be crucial for both India and Australia who will be hoping to make it to the final of the ICC world Test Championship 2021-2023, whose final will be played at The Oval in London in June next year.
At the moment, Australia are at the top of the table with 70 percentage points followed by South Africa at 60, Sri Lanka at 53.33 and India at fourth position with 52.08 percentage points.
Test cricket will be returning to the Ferozeshah Kotla stadium in New Delhi for the first time in five years while Australia will also be hitting the Indian shores for Test match cricket after their explosive tour in 2016-17, a series which was marked by extreme competitiveness between the two teams and at times, controversies that blew out of proportions.
Be it India's plan of making Australia play on a rank turner in Pune backfiring and blowing on their face in the form of a huge 333-run loss, to Steve Smith's brain fade and asking for assistance from the dressing room in order to take the right DRS call, there was some or the other controversial moment in the entire series which India won 2-1.
Interestingly, both India and Australia have the chance to make it to the final of the ICC WTC 2021-23. Australia have a total of nine Test matches to be played, five of which will be played at home against West Indies (2) and South Africa (3). On the other hand, India have four Test matches to go against Australia followed by a two-Test tour to Bangladesh next month in December.