Hassan Ali decides to miss the remaining matches of PSL over personal reasons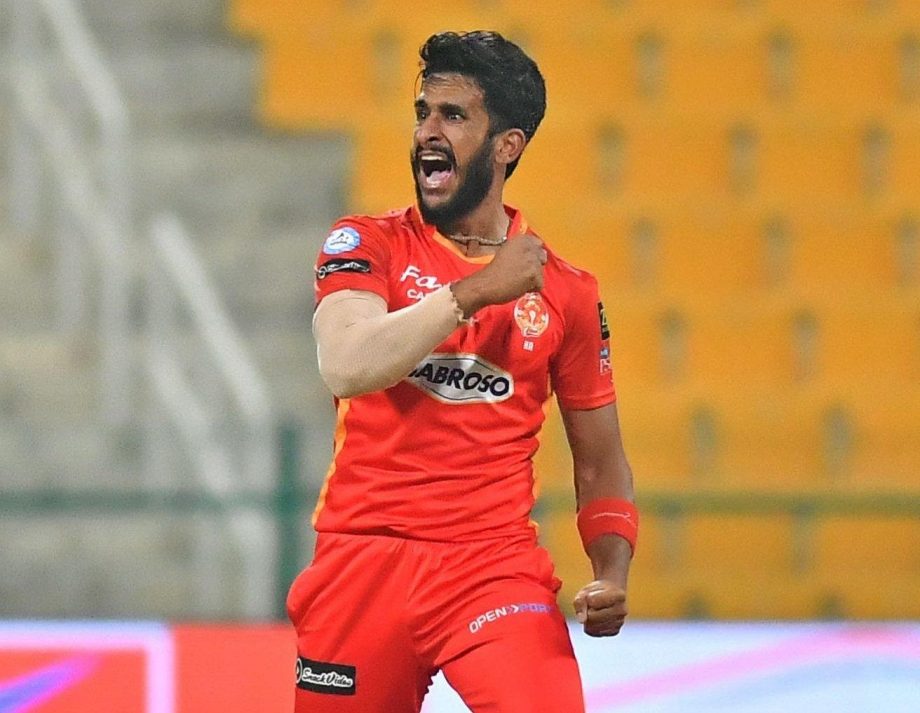 Twitter
Hassan Ali will miss the rest of ongoing PSL matches over personal reasons as quoted by his franchise Islamabad United.
The 26-year-old has played only two matches after the resumption of PSL 2021 at UAE in which he picked two wickets to take his total wickets to 10. Saqib Mahmood with 12 wickets stands on top of him.
"I want to say to all Islamabad United fans, unfortunately, due to personal reasons I have to pull out of the remaining PSL matches,"

Hasan said.
"Some things are more important than cricket and nothing is more important than family. I am thankful to Islamabad United for their support and understanding. This team truly is a family that stands with you through thick and thin. I wish the team the very best of luck for the remaining PSL matches."
IU skipper, Shadab Khan has admitted that it is a huge loss for their team and they will miss Hassan Ali for the rest of the season but also stood behind his decision for leaving the tournament over a personal matter.
"We understand Hassan's situation right now, family always comes first. We wish Hassan the very best of luck. He will be a huge loss to our team and the tournament, but some things are more important than cricket. At Islamabad United, we have always looked after each other like a family and we will continue to do so,"

Shadab said.
Islamabad United Owner, Ali Naqvi, said:
"Unfortunately Hassan will be leaving the group in the coming days. He has been a great leader and performer for the franchise this season, but we have always had the belief in Islamabad United that our professional commitments are subservient to our commitments. When we say we are a family we truly mean it, and nothing is more important to a person than his family. We wish Hassan the best of luck, and we wholeheartedly support this decision."