Former Test player Salman Butt explains how players like Rahul are 'transformers' of the game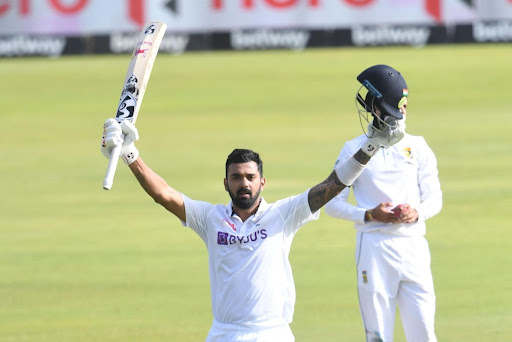 BCCI/Twitter
Former Pakistan Test skipper Salman Butt was praised by the Indian opener, KL Rahul after he scored his seventh century against Africa and said that the batter like him are "transformers" for the way they adapt their game according to the need of the format.
Former Pakistan skipper Salman Butt has backed the Indian opener batter, KL Rahul after he scored a century in the opening game of the test series against South Africa at SuperSport Park in Centurion.
Rahul has been fine in all formats of the game, he scored well according to the need of the game. Butt said that batters like Rahul are "transformers" for the way they adapt their game according to the need of the format.
"If you look at the so-called modern cricket, there are players who are specialists in white-ball cricket and while some are in Test cricket. But players like KL Rahul, Rohit Sharma, Virat Kohli, Babar Azam, and Joe Root, defy these arguments with their performances across the format," 

Butt said in a video uploaded on his YouTube channel. 
"The way they shift their gear from one format to another, the way they mold themselves according to the need of a team, it's completely outstanding. These players are transformers of the game,"

the former opening batter added.
In the absence of vice-captain Rohit Sharma, KL Rahul and Mayank Agarwal made a great partnership of 117 runs on day 1 of the first test against Africa in Centurion but their partnership didn't go long when Lungi Ngidi sent out the Agarwal to the pavilion on 60.
After losing his opener partner and Cheteshwar Pujara on the very next delivery, Rahul still maintained his self-control and did his seventh hundred against South Africa in the opening match.
Then Rahul and Kohli made a good partnership and stand their team after losing two consecutively wickets.
India was 272-3 at the end of day 2 with KL Rahul and Ajinkya Rahane were on the pitch with 122 and 40 respectively.
The match on day 2 was delayed due to rain and a wet outfield.