Former South Africa captain announces Test cricket retirement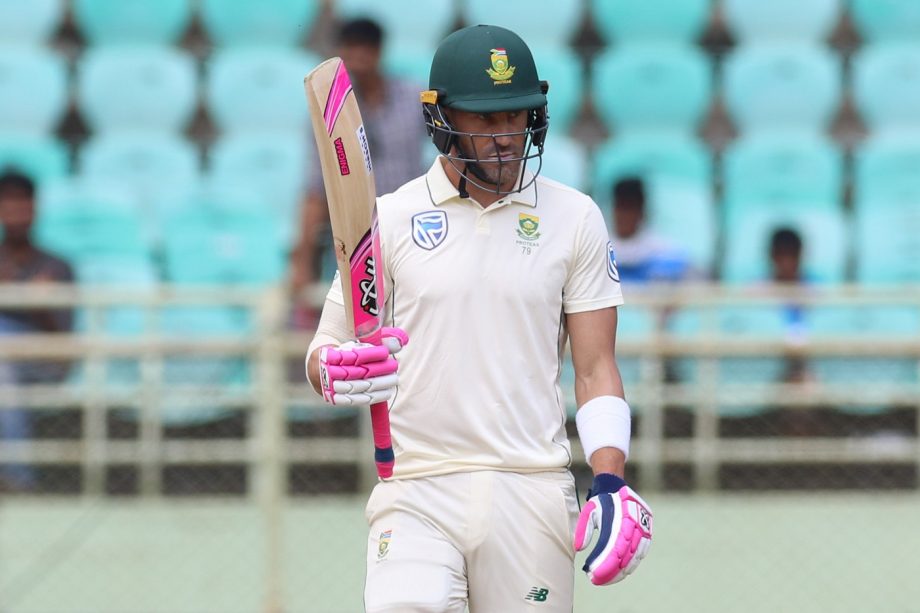 Faf du Plessis captained South Africa in 36 Tests, won 18 and lost 15. He played an overall of 69 Tests for the Proteas
With no Test cricket in sight for South Africa and their recent performances throwing up more questions than answers, former captain Faf du Plessis has announced his retirement from the longest format of the game having played 69 matches for his country after making his international debut in 2013. Du Plessis led South Africa in as many as 36 Tests and had a strong record as a player and captain for the Proteas. 
"It has been a year of refinement in the fire for us all. Uncertain were the times, but they brought clarity for me in many respects. My heart is clear and the time is right to walk into a new chapter. It has been an honour to play for my country in all the formats of the game, but the time has come for me to retire from Test cricket,"

du Plessis said in a statement posted on his Instagram account. 
"If someone had told me 15 years ago, that I would play 69 Test matches for South Africa and captain the side, I wouldn't have believed them,"

he added. 
In 69 Test matches for South Africa, du Plessis scored 10 centuries and 21 half-centuries, aggregating a total of 4163 runs at an average of 40.02.
Du Plessis was not only the classmate of AB de Villiers but he was also one of the custodians of South African cricket as the two lead them to many memorable wins in their time together. Du Plessis even replaced de Villiers as the South Africa Test captain, leading them in 36 matches in which they won 18 and lost 15. He was an impactful captain—South Africa won 17 out of the first 27 Tests with du PLessis at the helm but they eventually spiralled down in terms of form and performances.
Du Plessis, now 36, made his debut at the Adelaide Oval in South Africa's tour of Australia in 2012-13. He rose to limelight immediately after scoring 78 and 110 not out in a memorable draw with his stoic batting and resolve as he helped South Africa force a draw. They batted for four-and-a-half sessions on a tough pitch.