BCCI settled with the government to ensure that Mumbai will host IPL matches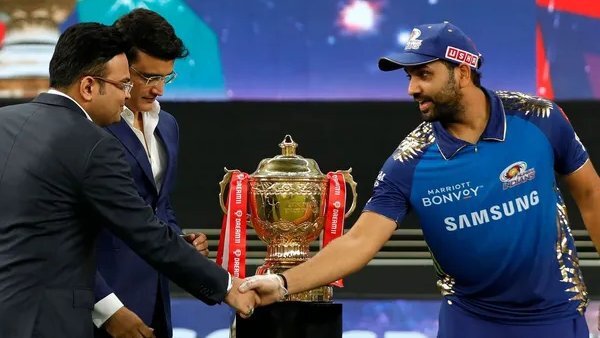 Times Now Sports/ Twitter
IPL chairman Brijesh Patel, BCCI acting CEO Hemang Amin and a couple of Mumbai Cricket Association (MCA) officials met Sharad Pawar, the former president of BCCI in Mumbai to get away forward for Mumbai to host the upcoming matches of the Indian Premier League (IPL).
In the meeting held by all the official members, Sharad ensured the IPL delegation that the state government of Maharashtra will provide all the possible support in serving the cause.
Only a month is left for IPL to start the upcoming edition and BCCI is yet deciding the dates and venues of all the matches. The upcoming season is about to be held in six possible venues – Kolkata, Ahmedabad, Chennai, Bangalore, Delhi and most probably in Mumbai too.
The meeting took place in the matter of rising Covid-19 cases in the state of Maharashtra and more so in Mumbai, which has become a serious issue following the second wave of Coronavirus.
The state government of which Sharad is an essential part has imposed some restrictions on public movement and also reviewed imposing lockdowns at one stage recently. With the IPL all set to start from April 10, the IPL management is concerned about whether Mumbai can be added among the hosts.
Things were also being discussed whether the crowds will be allowed at the stadium or not.
"The general impression at the meeting was that it should be just like in Ahmedabad or Chennai, where the 50 per cent crowds are/were allowed,"

told one of the sources from the meeting.
The BCCI said that it would announce the dates once the IPL Governing Council approves the schedule once the meeting of GC takes place. It is heard that the meeting of GC could take place in a couple of days.
Meanwhile, Hyderabad, Jaipur and Mohali franchises are hoping for the best on IPL exemption that a part of the league would be held in their home cities too. All three franchises have written to BCCI regarding this matter and the co-owner of Punjab Kings, Ness Wadia confirmed that he has been taking the matter with BCCI and looking forward to finding a positive solution.
"I have already spoken to some BCCI officials and will request the higher authorities too to hold matches in Chandigarh. Fans in Punjab are passionate and they should not be deprived of IPL action," 

said the co-owner of Punjab Kings.