Wrestling queens Mandy Rose and Dana Brooke will fight at Royal Rumble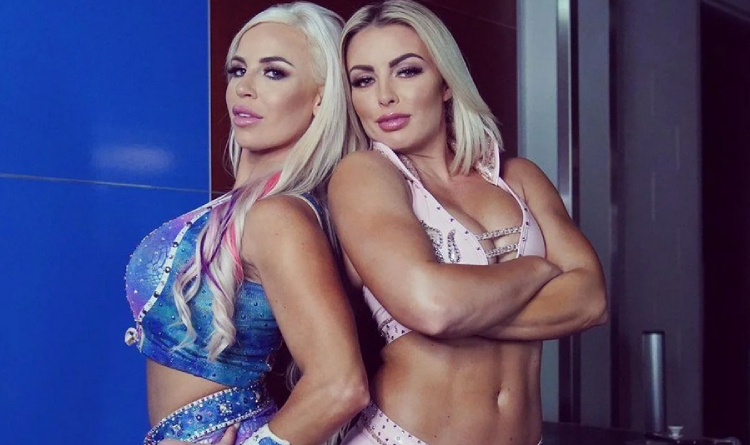 Rose and Brooke getting ready for WWE comeback
American wrestling queens Mandy Rose and Dana Brooke are set to fight at Women's Royal Rumble on January 31.
Drew McIntyre and Bill Goldberg will headline Royal Rumble
Rose and Brooke formed a tag team in September 2020. They beat Natalya and Lana in their debut and challenged champions Nia Jax and Shayna Baszler, but failed to win the belts. Mandy was injured in a team showdown and had to withdraw from tournaments. As a result, Dana competed in solo and collaborated with Ricochet. After Rose's return in December, they lost a contest against Jax and Baszler. However, Brooke beat 2 opponents in a row in single competitions.
According to WWE India, ladies will come back in the ring at Royal Rumble. The names of their rivals are still unknown; however, they are supposed to face Nia Jax, Charlotte Flair, Bayley or Bianca Belair, as these athletes have been added to the fight card. In case Rose and Brooke score victory, they might get a title shot against reigning queens Nia Jax and Shayna Baszler.
WWE champion Drew McIntyre is going to defend his gold against famous veteran Bill Goldberg. Bill has been out of competitions for 9 months already. In February 2020, Goldberg defeated Bray Wyatt and became the first professional wrestler to win a championship after being inducted into the WWE Hall of Fame. However, McIntyre believes Bill has a little chance to win the showdown. Drew points out that he is 19 years younger and can play his best game.