The Miz beat Drew McIntyre and won the WWE title at WWE Elimination Chamber 2021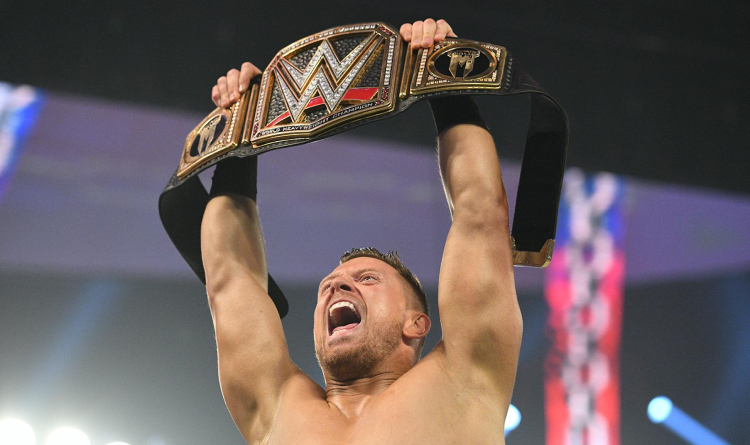 The Miz with the WWE belt
American wrestler The Miz beat Scottish WWE champion Drew McIntyre and won the title at WWE Elimination Chamber 2021 on February 21.
Bobby Lashley helped The Miz to capture the WWE crown
McIntyre faced Randy Orton, AJ Styles, Sheamus, Jeff Hardy and Kofi Kingston in the Elimination Chamber Match. The Scottish Psychopath was the third athlete to come into the ring from his pod. Kingston eliminated Orton with a rollup before AJ Styles and Sheamus joined the battle. Sheamus finished Kofi with a Brogue Kick and took on Styles. However, AJ counterattacked with a Phenomenal Forearm and forced Sheamus to leave the chamber. Drew and Styles exchanged heavy blows, but McIntyre was more fortunate. He caught AJ with a Claymore in mid-air and scored victory.
Moments after The Scottish Psychopath defended the belt in a grueling clash, Bobby Lashley ambushed him with a beatdown. The Miz appeared out of nowhere and finished stunned the champion with a Skull Crushing Finale, securing a win by pinfall. Mr. Money in the Bank ended Drew's reign, which lasted 96 days, and became the new WWE king.
The Miz was originally supposed to take part in the Elimination Chamber Match. However, he decided to withdraw and offered John Morrison as a replacement. In December last year, The Miz and AJ Styles took on Drew in a triple threat clash, which resulted in the champion's victory. Consequently, the American chose to cash in on McIntyre after the showdown and achieved success.