Roman Reigns gets warned by referee's son after Hell in a Cell match with Jey Uso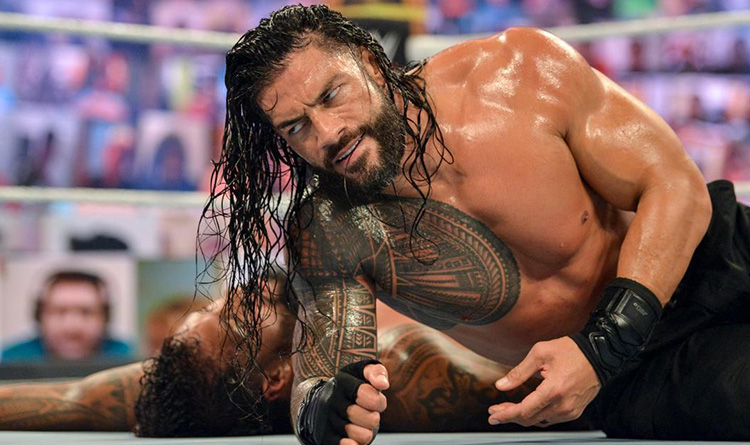 EssentiallySports
Roman Reigns, the current WWE Universal Champion, has now got both a warning and challenge from a referee's son after his victory over Jey Uso at WWE Hell in a Cell. This warning comes from the son of referee Brain Nguyen who was pushed out of the ring by Reigns during the course of his match with Uso.
Now, River Manix – son of referee Nguyen has posted a video shared by Nguyen's wife Davina on Twitter, warning Reigns that he would be getting to see Manix soon. Check out this video (warning and challenge to Roman Reigns), below.
Little Manix, in the video, states that he would be "coming for" Reigns. This challenge by the kid makes for an interesting watch as far as this week's Smackdown is concerned. Will Manix or Nguyen indeed show up on Smackdown and disrupt Reigns' segment/match on Friday Night?
At this juncture, it is worth understanding that referee Nguyen wanted to stop the match after Reigns dished out a brutal beating to Uso. But Reigns wanted to do more, and not only stopped Nguyen from calling off the match (Reigns would have emerged victorious anyway due to the brutal beating handed to Uso) but pushed him out of the ring.
This has seemingly not gone down well with the referee's son.
In related developments, Reigns as Universal Champion (after his victory over The Fiend Bray Wyatt and Braun Strowman at Clash of Champions) has upset more fans than before. It is no secret that WWE Creative has been pushing Reigns endlessly as the face of the company from at least 5 years now. Fans have been opposing these decisions and the victories that Reigns has been accumulating since. Atleast now, a new storyline involving a referee and his kid could add some element of freshness into an already stale Reigns' push.