Rampage Brown defeated Joe Coffey in a violent clash at NXT UK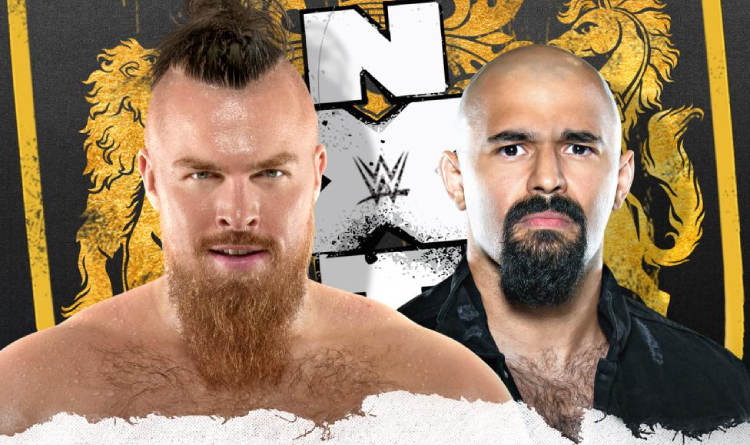 Brown took on Coffey
Top British heavyweights Rampage Brown and Joe Coffey met in the ring in the WWE NXT UK main event on February 18.
Rampage is riding on a 5-fight winning streak
Both wrestlers opened up with heavy blows, but Brown turned the tables in his favor. He raised his rival, slammed him to the mat and tried to finish Joe with the doctor bomb. However, Coffey brought the fight to the canvas and used ground-and-pound technique. Rampage managed to get back to his feet when Joe went for the Glasgow Sendoff. The athletes exchanged power shots, but Brown was more successful. He landed a devastating high-kick, hit the doctor bomb eventually and won the contest.
In 2013-2017, Rampage and Joe took on each other 8 times. The score of their series is currently 5-2-2 in Coffey's favor. Due to the recent victory, Brown closed the gap and took revenge for the loss in the PROGRESS ATLAS finals.
After his comeback to WWE, Brown has won 5 consecutive clashes in NXT UK tournaments. Rampage beat 322-pound giant Dave Mastiff on January 21. Given his impressive winning streak, Brown might get a title shot against Walter. The current champion won the belt in April 2019. He has already been reigning for 685 days. Walter confronted former title-holder Pete Dunne, Joe Coffey and other belt contenders, scoring convincing victories in each showdown. Therefore, Rampage will definitely face the challenge of dethroning the king.