Bobby Lashley defended the WWE title against Sheamus at Monday Raw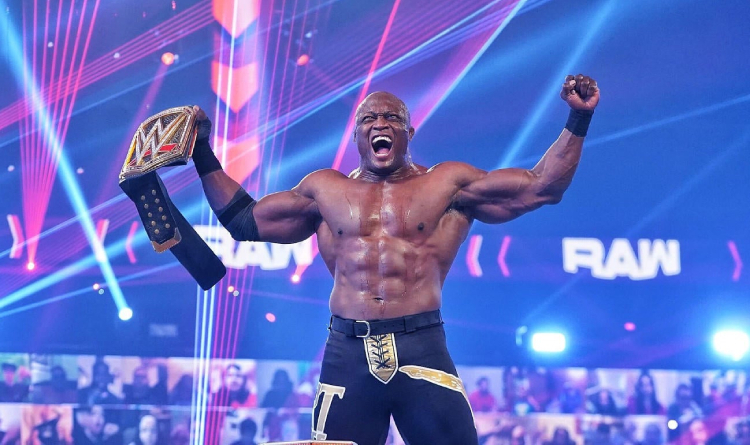 Lashley celebrating victory
WWE champion Bobby Lashley defended his title in a clash against Irish wrestler Sheamus at Monday Raw on March 15.
Drew McIntyre to face Lashley at WrestleMania 37
Bobby opened up fast with power punches and pushed his rival against the ropes. Sheamus answered with several blows, but Lashley took him down, landed several strikes and caught the Irishman in a chin lock. Sheamus answered with a back elbow, broke the grip and got back to his feet. The All Mighty hit a clothesline, followed by a suplex and a heavy strike, which knocked Sheamus out of the ring.
After the Irishman got back to the battlefield, he took a hard beating and was thrown over the ropes once again. The champion brought his opponent back in the ring and delivered a devastating shoulder to his midsection. Nevertheless, Sheamus withstood the onslaughts and counterattacked with an arm breaker, followed by a diving clothesline. Both wrestlers ate hard shots in a fierce brawl, but Bobby finally took over. The All Mighty speared Sheamus and scored victory in a grueling clash.
Former WWE title-holder Drew McIntyre was closely watching the showdown and praised Bobby's performance with thumbs up. Following the clash, Drew challenged Lashley for the belt, and The All Mighty accepted the callout. WWE booked the contest for WrestleMania 37.
The promotion also announced a bout between McIntyre and Sheamus. The athletes will fight at WWE Fastlane on March 21. The event features 3 title clashes: Nia Jax and Shayna Baszler vs Sasha Banks and Bianca Belair, Roman Reigns vs Daniel Bryan and Big E vs Apollo Crews.