Yuki Bhambri is ready to return to the tennis court after two years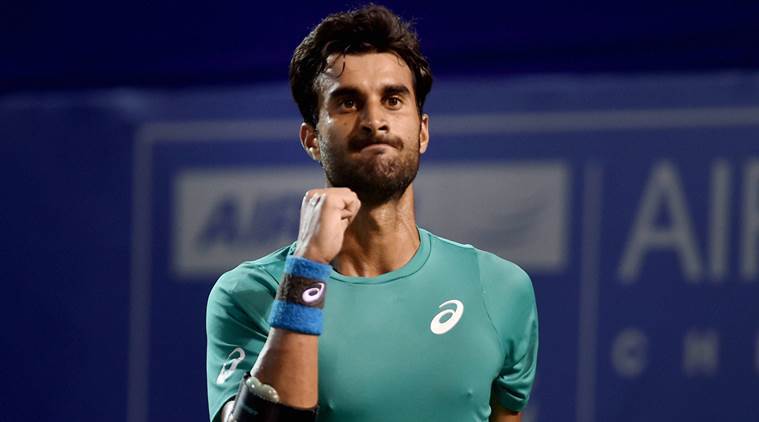 Yuki Bhambri at the 2018 US Open
Yuki Bhambri's professional career has not been easy. Injuries followed him throughout his professional career. And now, the combination of trauma and quarantine caused by the coronavirus pushed him into the background for more than two years.
Bhambri was banned from the tournament in October 2018 due to a severe knee injury, making the road to return harder than he thought. Initially, it took him over a year to heal the injury and regain his shape, and then, when he was ready to return to action, the coronavirus rushed into his life.
Yuki Bhambri had planned to return to the game from the 2020 French Open, but the coronavirus caught up with the whole world, and the French Open was postponed, he did not have enough practice to quickly return.
The tennis player returned to training in July this year, when the tennis season reopened in New Delhi.
"This was hard. Initially, there was another sick part of the body every other day. "
Now, after six months of training, the athlete hopes to re-enter the Australian Open Tennis Championships, where he can use his ranking to take a spot in the main draw.
Bhambri was number 100 in the world after the last tournament played in 2018 in Antwerp.
"The end of January or the beginning of February is the best goal for me to return. The Australian Open is a chance," Bhambri said.
"I finally get to 100%, where I can train at a higher level and play at a good level. I expected to be better sooner, but progress was slow. "
While Bhambri was able to keep up with too many tournaments while working on his game and fitness, it was difficult for him to complete his rehabilitation course in New Delhi while his doctor was in Spain. Bhambri's tendon rupture injury was severe, and he finally found help in the person of Dr Angel Ruiz-Cotorro, who also treated Rafael Nadal's sore knees. The surgery was not right for Bhambri, and he said Dr Ruiz-Cotorro was able to give him the treatment he needed late last year. However, most of his rehabilitation took place virtually due to the coronavirus quarantine around the world.
"It was more difficult to show how far I have progressed, where I am and whether what I am doing is right. When you have been away for so long, this is a completely different type of treatment; it is important that you receive advice on the little things. Doing it with Zoom and Skype is not the same as being physically present,"

– Bhambri said.
During the quarantine, Bhambri doubled his workouts, and since July he has been training with senior pro-Dividge Sharan. Now he feels ready to return.
"It would be nice to play for a couple of years and achieve great success that I know I can do. It is hope and dream, and it is what inspires me even after being held back several times. "