Sofia Kenin: "I did some things wrong initially, but then made the necessary adjustments"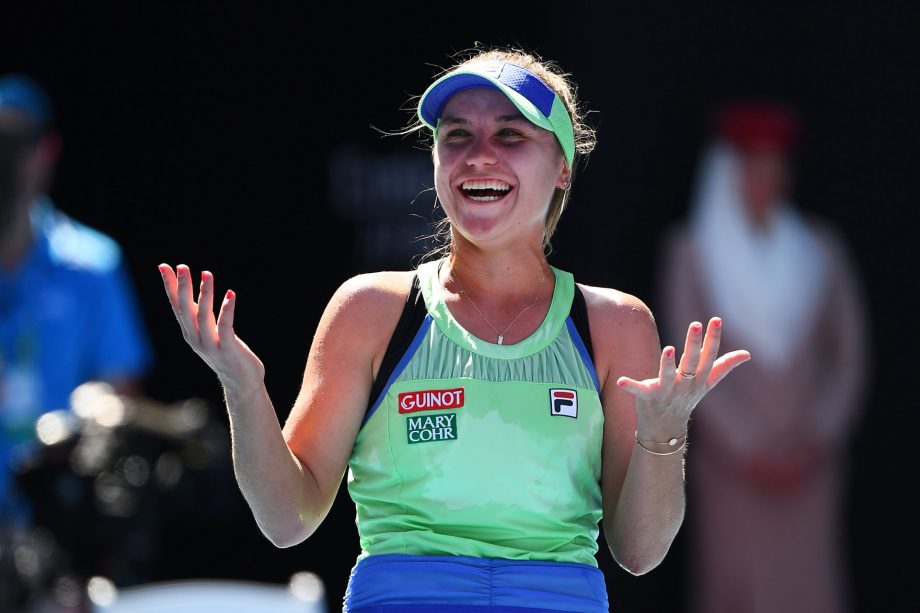 Sofia Kenin smiles at the audience after the match
One of the Australian series's tournaments, the 2021 Yarra Valley Classic in Melbourne has started this week. It's quite a big event, with prize money of nearly $500,000 and the tournament category itself is the WTA 500. Demonstrating their tennis on the hard courts, the 54 players in singles and 28 in doubles will battle it for the title until February 6.
Sofia Kenin, the fourth-ranked player in the world, defeated Jessica Pegula 5-7, 7-5, 6-2 in the third round of the Yarra Valley Classic. In the second set, Kenin lost 0:3 and was in a point from 0:4. In her short interview, the American tennis player commented on her opponent's victory, sharing her emotions during the tough match.
"I started to fight and got into the game. Overall, I'm happy with the way I managed to turn things around in the second set. At first, I did some things wrong, but then made some adjustments,"

shared Kenin.
She also admitted she suddenly started making double faults during the match at 5-2 in the third set. At the time, she thought,
"Just what I need. I want to finish this match quickly. In the end, everything worked out the way the American wanted. The game ended in her favour".
"I'm pleased that I finally managed to win this match."
It should be recalled this tournament is a kind of preparation for the next Grand Slam tournament, the Australian Open 2021, which will start early next week on February 8.