Medvedev secures 3rd place in ATP ranking after rocketing into semi-final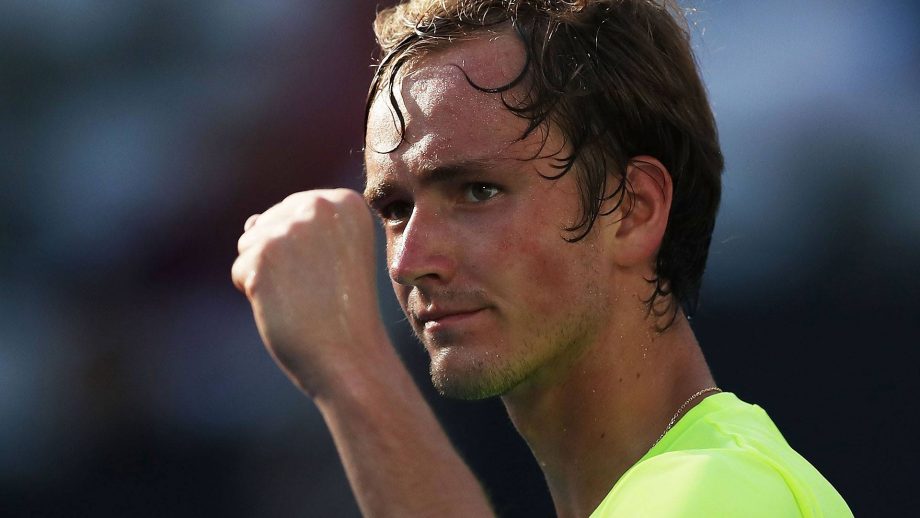 Daniil Medvedev during the match
Daniil Medvedev, the ATP final tournament champion, beat Andrei Rublev at the Australian Open-2021 with a score of 7:5, 6:3, 6:2, which secured for the third time exit to the semi-finals of the Grand Slam. If both of the previous two were at the US Open, it was the first time on the Australian courts.
The best result so far in Melbourne for the 25-year-old Medvedev was the fourth round last year.
As for the head-to-head clash with Rublev, Medvedev pushed the score to 4-0 at the ATP level. It was 10-0 in the sets.
The world number four will face the winner of the match between the seeded No. 2 Rafael Nadal and seeded No. 5 Stefanos Tsitsipas. In the other semi-final, the Russian Aslan Karatsev, who came out of qualification, will play world number one Novak Djokovic.
This year's semi-final in Australia was a landmark for the Russian. Reaching the 1/4 of the Australian Open-2021, Medvedev has secured a place in a top-3 in the world rankings.
25-year-old Medvedev, who reached the top four at the Australian Slam for the first time, will overtake last year's finalist, Dominic Thiem, in the ATP rankings.
Medvedev could also become world number two if he wins the tournament.